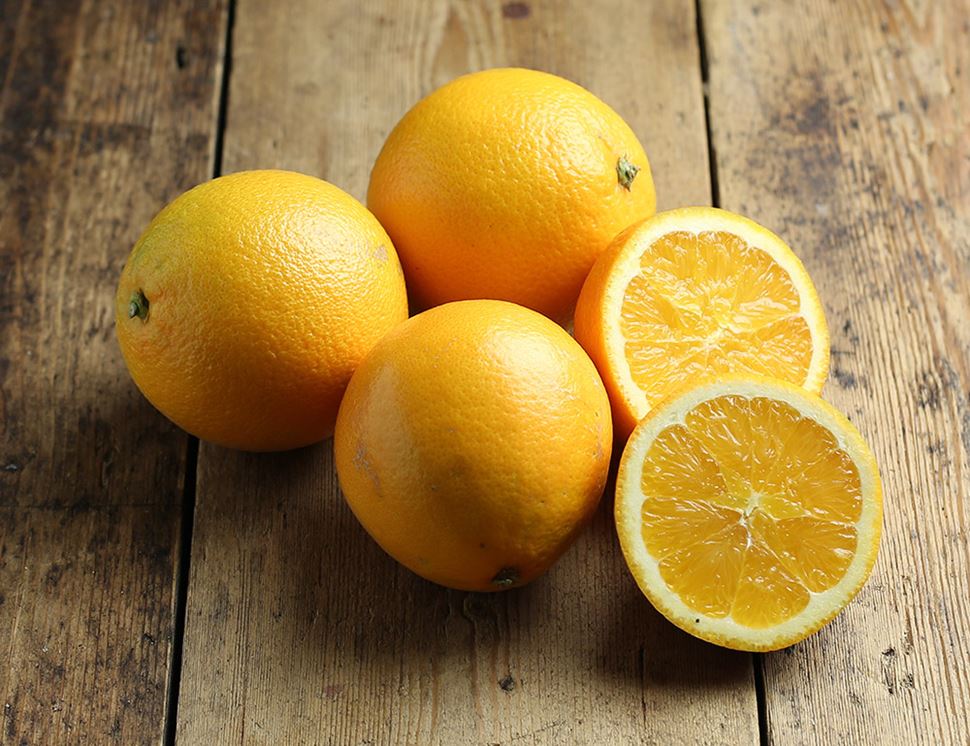 Oranges, Organic (700g)
4 fruits per portion minimum
There are more ways to peel an orange than there are to eat a cream egg. Our organic oranges are so full of juice and flavour and they're high in vitamin C, too.  

Country of Origin - Italy Variety - Valencias (week commencing 16th October)
One of our orange growers is Giangiacomo Borghese. He has 85 hectares of citrus trees in beautiful Sicily. "My mother, Maria Carla, has been growing oranges, grapefruit and lemons here since 1955," says Giangiacomo, now they work as a mother and son team.
If you want to use the zest, simply rinse them and grate away, since the oranges are unwaxed. People find different ways to peel an orange; one alternative is to slice the orange and eat it straight from the skin. In warmer weather they're best kept in the fridge. Less ripe fruit contains more pectin. Peeled or stored oranges quickly lose their vitamin C.
Turn it into one of these
You might also like to try...