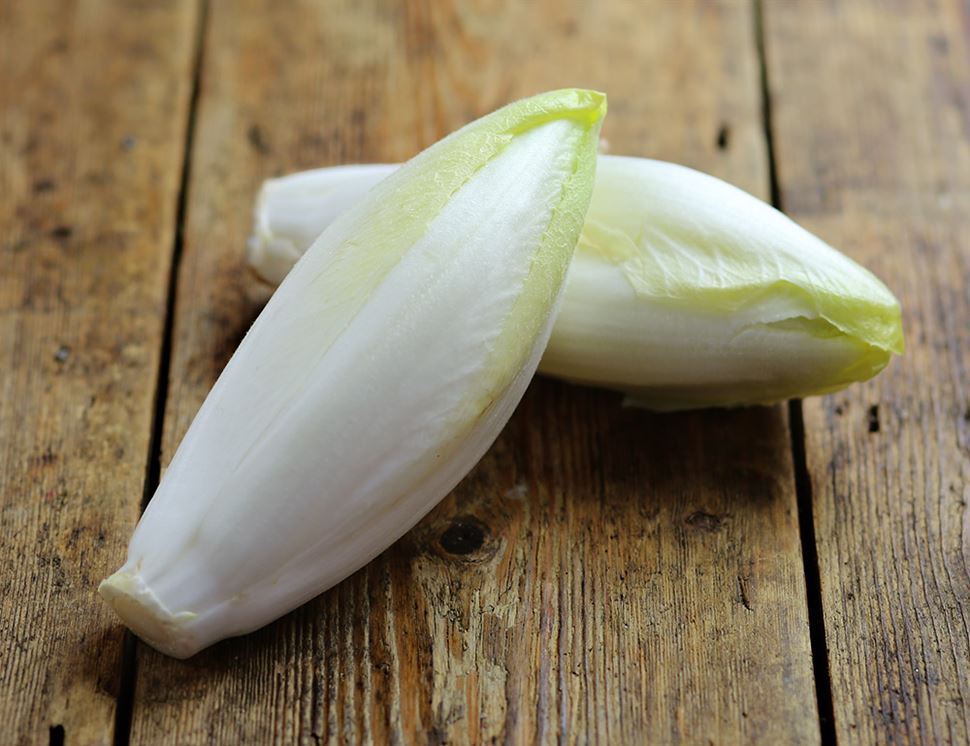 Chicory is usually eaten raw as a salad leaf, but can be cooked, too, added to broths or stuffed and baked. The whole plant is grown underground to make sure the leaves stay bright white and its amazing taste isn't lost.

Country of Origin - Holland
Class - Minimum Class 2


Our organic chicory comes from Fred Willemssen in Grubbenvorst, Southern Holland. Fred grows his chicory in soil rather than just water, and he believes this gives it even more flavour.
Abel & Cole handles celery, celeriac and nuts on site. Due to our packing process and re-use of boxes there is a risk of cross-contamination from these, and all other allergens.
Stay away from the light! These nocturnal little plants prefer life on the dark side and should be kept in a bag in the fridge where they can chill out (sorry) in peace.
Turn it into one of these
You might also like to try...