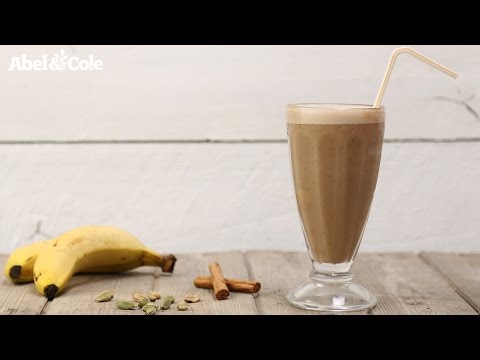 Bananas, Fairtrade, Organic (8 pieces)
Banana trees are actually giant flowering herbs, and their fruit is now the world's most popular. They're an excellent source of potassium, and more versatile than you might think. Our bananas are organic, Fairtrade, and never air freighted.

Country of Origin - Dominican Republic / Peru / Mexico / Columbia
Class - Minimum Class 2
Our Fairtrade bananas are grown by Banelino, a cooperative group of over 300 small producers in a small region of the Dominican Republic. Being Fairtrade has helped Banelino set up education centres and medical clinics right on the farms. The guarantee of a market for their produce at a fair price has significantly improved the quality of lives of families directly involved in the banana plantations. When stormy weather prevails in the Dominican, we look to Fairtrade and organic growers in Peru and Mexico.
Bananas brown quickly once peeled unless tossed in citrus juices. In recipes without citrus juices you should prepare them last and add them just before cooking. If your bananas are delivered to you and are still slightly green, don't worry, as they will continue to ripen. Storing them with other fruit will cause the other fruit to ripen more quickly, so they are best stored separately.
Turn it into one of these
You might also like to try...