Homemade Mince Pies
18-22 people
Pies of wonder, pies of might. We've made it even easier for you by pulling together all of the ingredients in our Mince Pie Box
Ingredients
225g cold butter, cut into small cubes
450g plain flour
2 tbsp icing sugar, plus extra to dust over pies
3-4 tbsp cold water
300g mincemeat
1 egg

Method
1.
To make the pastry, sift the flour and icing sugar into a large bowl. Add the cubes of butter little by little and coat in the flour as you add them to the bowl.
2.
Rub the butter into the flour using your fingers and hands. Once the dough feels a bit like barely damp sand, or soft fresh breadcrumbs, stir in the cold water by the tablespoon until the dough forms a ball. Knead just enough to create a smooth ball of dough.
3.
Wrap up and rest for half an hour at room temperature (if the dough gets too cold it will be too tough and will crumble when you roll it out). If you don't have time, don't worry, you can get rolling straightaway.
4.
Preheat the oven to 200°C/400°F/Gas 6. Line 18 holes of two 12-hole patty tins, by pressing small walnut-sized balls of pastry into each hole. Do more if you have a bit of pastry left over. Spoon the mincemeat into the pies.
5.
Take slightly smaller balls of pastry than before and pat them out between your hands to make round lids, big enough to cover the pies.
6.
Or, get crafty and cap your pies with pastry stars or other shapes. To do this, roll out the remaining dough to make a large rectangle – if you do this on a large and lightly floured sheet of greaseproof paper the dough is pretty much guaranteed not to stick!
7.
If topping with stars or other Christmassy shapes (using Christmas tree, holly or other themed cutters), gently place the shapes in the centre and over the top of the mincemeat. If topping with traditional circles, simply place the lids on top and gently press the edges together. Another option is to cut the lids using a scone or ruffled edge biscuit cutter, this will give your homemade mince pies a more professional look. Though, the hand-shaped, rustic approach is just as delicious! At this stage, the pies may now be frozen for up to 1 month.
8.
Brush the tops of the pies with the beaten egg. Bake for 15-20 mins until just golden. Leave to cool in the tin for 5 mins, then remove to a wire rack.
9.
To serve, lightly dust with icing sugar, if you have some. They'll keep for 3 to 4 days in an airtight container.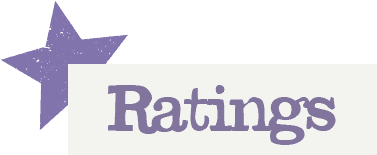 You'll need to log in to leave a rating & comment