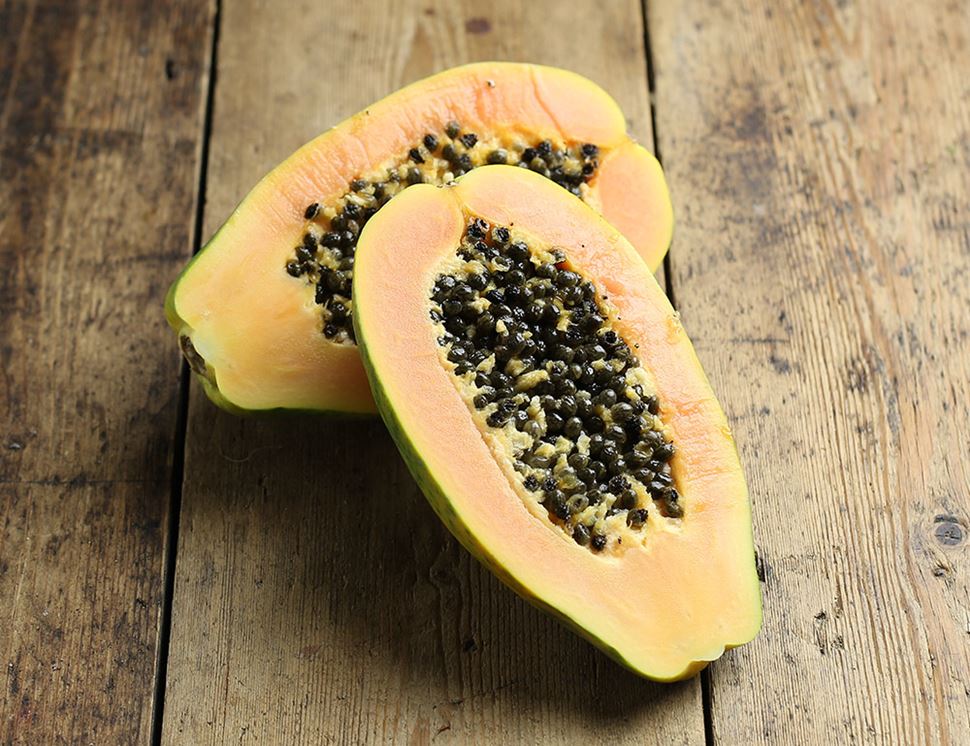 Christopher Columbus called papaya 'Fruit of Angels' because of its heavenly taste. It's easy to see why. Sweet golden flesh with a soft texture. With the seeds brilliant for those after a bitter taste. It's ace in a salad with a dash of chilli and lime.

Country of Origin - Canary Islands

Our organic Papaya come from a farm on the sunny Canary Islands. Raul's the adventurous farmer there, where he grows all sorts of other organic exotic fruit like Physalis. His farm is perfect for it. The Canary Islands has its own micro climate, which means anything from bananas, papayas, mangoes, avocado, to citrus can all be grown on its brilliantly fertile volcanic soil.
Turn it into one of these
You might also like to try...