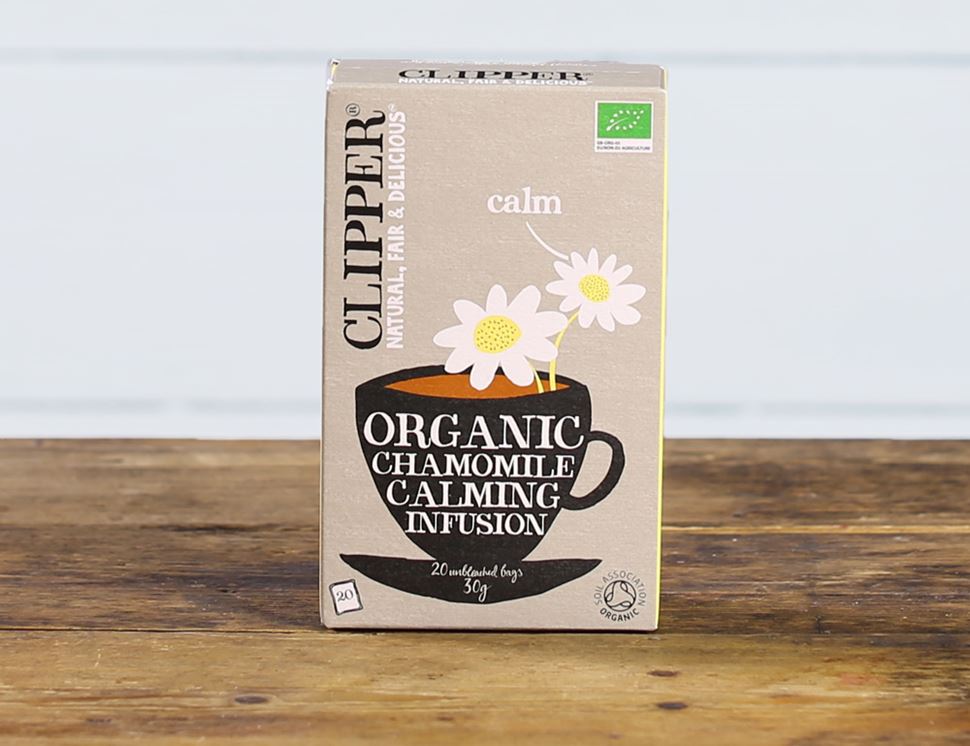 Our chamomile provides a calming cup with a mellow taste and sunny golden hue. Naturally caffeine free, it's a pure, natural cup of decaf tea, with no artificial ingredients whatsoever. Bliss.

Clipper's tea bags are now completely plastic-free, non-GM and unbleached. Hurrah!


Clipper has always been a different kind of tea company... It was started in 1984 by Mike and Lorraine Brehme with just two chests of Assam tea from a single tea estate. Teas of such quality weren't widely available at that time and proved to be a huge success. The company hit its stride when it became involved with the Fairtrade Foundation. Clipper eventually launched the very first Fairtrade tea in 1994, but this was an ethical business from the start. "It was always about how you want to do business," explains Mike. "I was in tea already, and I realised there was child labour involved and I thought, 'That's no way to make a living.'"
Chamomile* * = produced to organic standards.
You might also like to try...