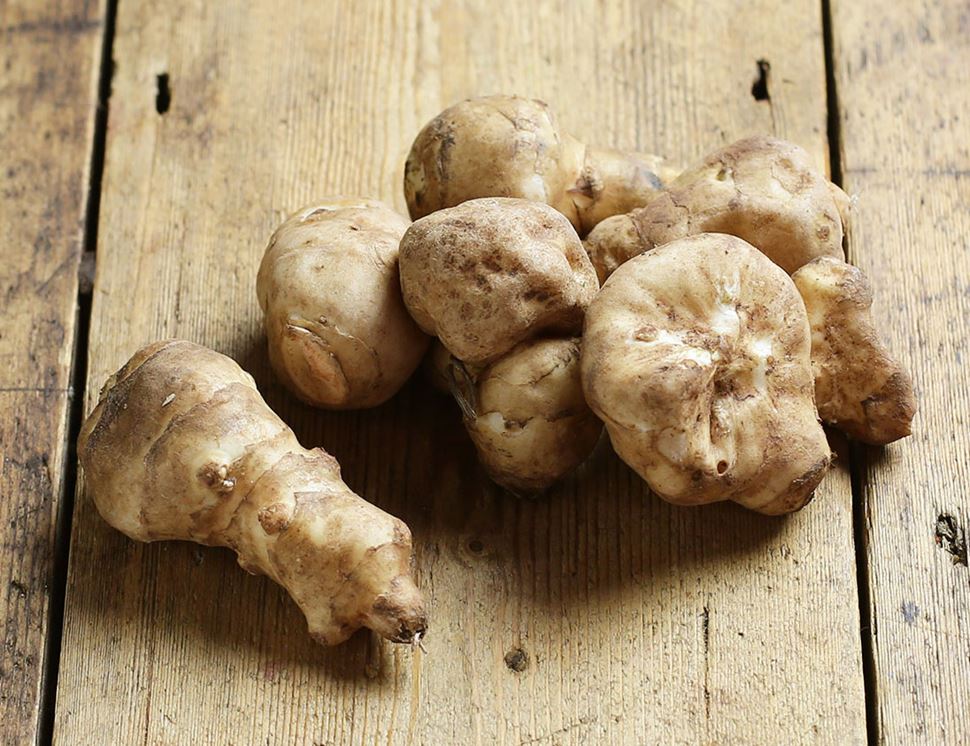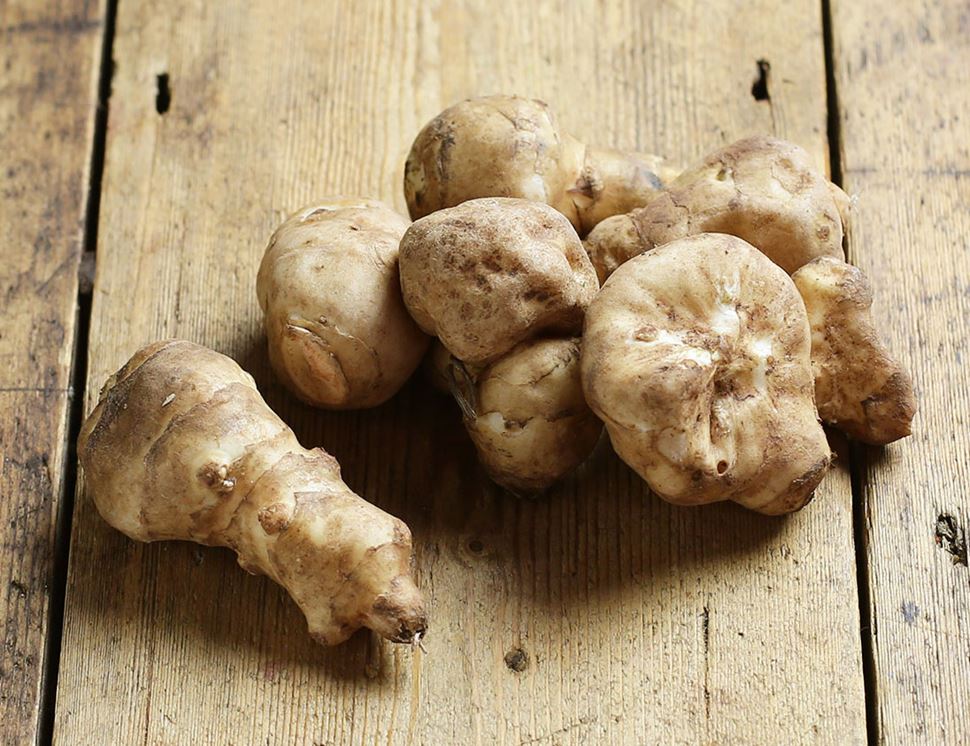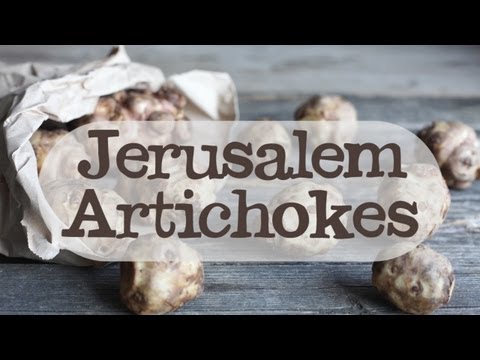 Jerusalem Artichokes, Organic (400g)
Organic Jerusalem artichokes are a lesser-known winter root but remain a firm favourite of ours here at Veg HQ. Don't be put off by their somewhat gnarly outside appearance. Beauty might be skin deep, but their rich nutty flavour is a real treat as the cold weather blows in. They can be treated in much the same way as you would a spud and are just as versatile. Jerusalem artichokes lend themselves particularly well to roasting and souping. If you hold one very close to your ear, you can just about hear Cliff Richard singing angelically about England's pleasant pastures.

Country of Origin - UK
Class - Minimum Class 2
Jeremy Helme's Poolhullock farm is just on the Welsh borders, by the village of Llandinabo. It's a little family farm (Jeremy built the family home in the old barn), where Jeremy also grows our more weird and wonderful things (including fennel, squash and Jerusalem artichokes).
Scrub Jerusalem artichokes just before use, leaving the skins on or peel. Cut them into slices, and then drop them into boiling water and boil until tender. They also make great soup. Jerusalem artichokes are best kept unwashed in a cool dry place.
Turn it into one of these
You might also like to try...