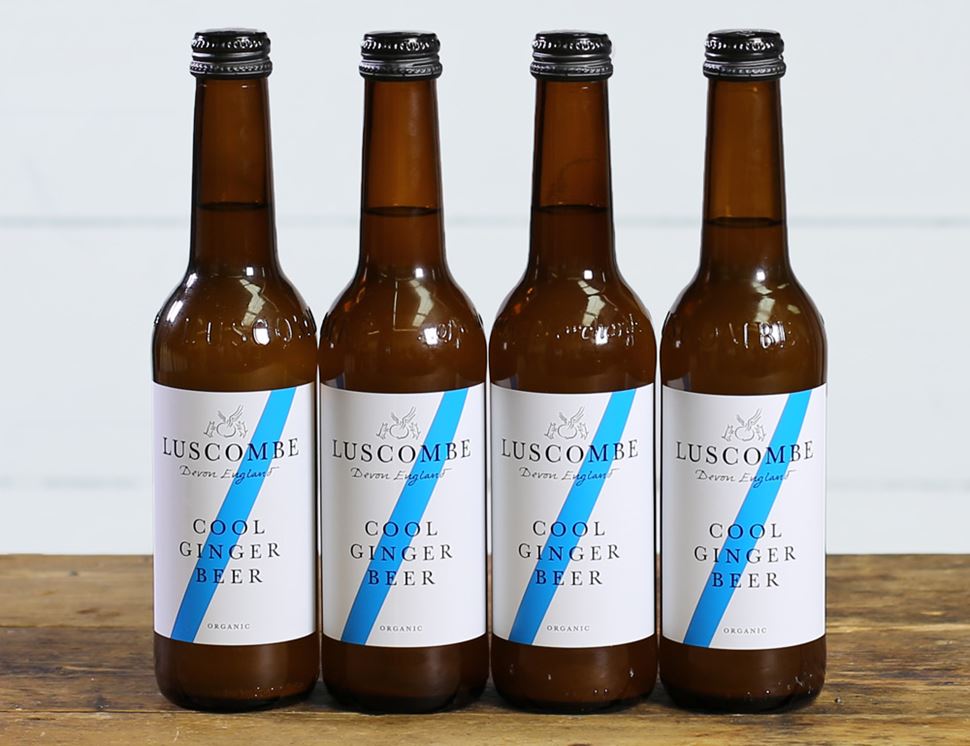 Cool Ginger Beer, Organic, Luscombe (4 x 270ml)
A fine bottle of pop! Fresh root ginger, brewed into a delightfully not-too-hot ginger beer. Children and adults alike will love it, although the adults may want to try it as a mixer with some organic rum! Very slightly sparkling.
Luscombe have been making organic drinks on Domesday Farm in Devon for 25 years now, and their experience and expertise shows in their divine, thirst-quenching drinks. They make all their drinks in small batches and use only the finest raw ingredients, the proof's in the drink as they say.
Spring water, Raw cane sugar*, Sicilian lemon juice*, Root ginger* (2%), Brewers yeast, Lemon oil*, Carbon dioxide

* = produced to organic standards.
Store in a cool dry place away from direct sunlight. Best served chilled.
Turn it into one of these
You might also like to try...