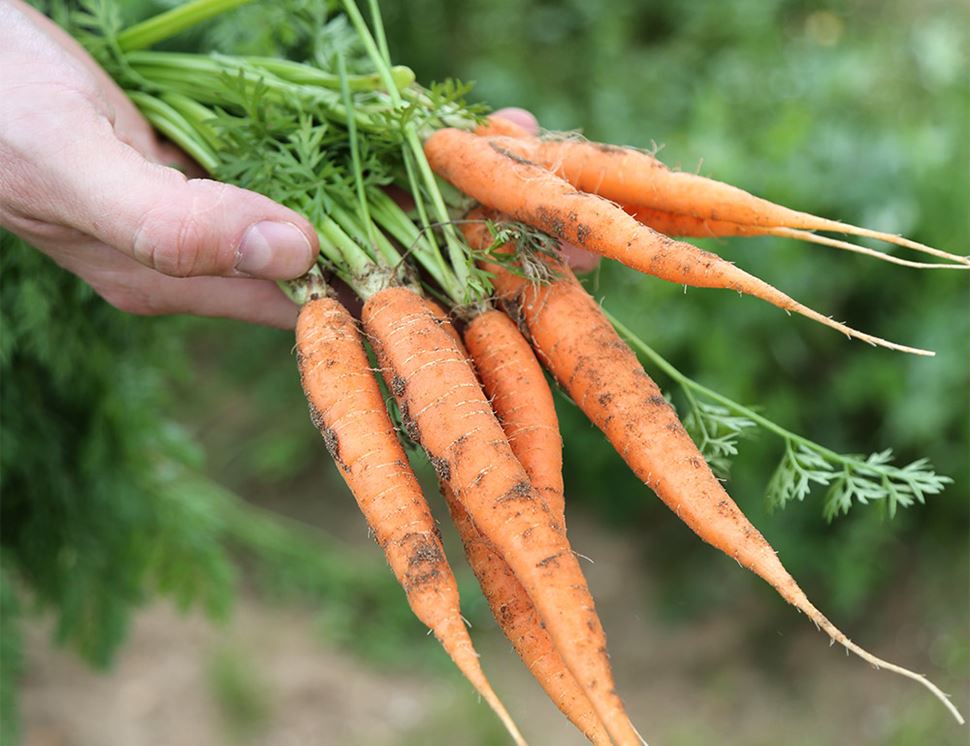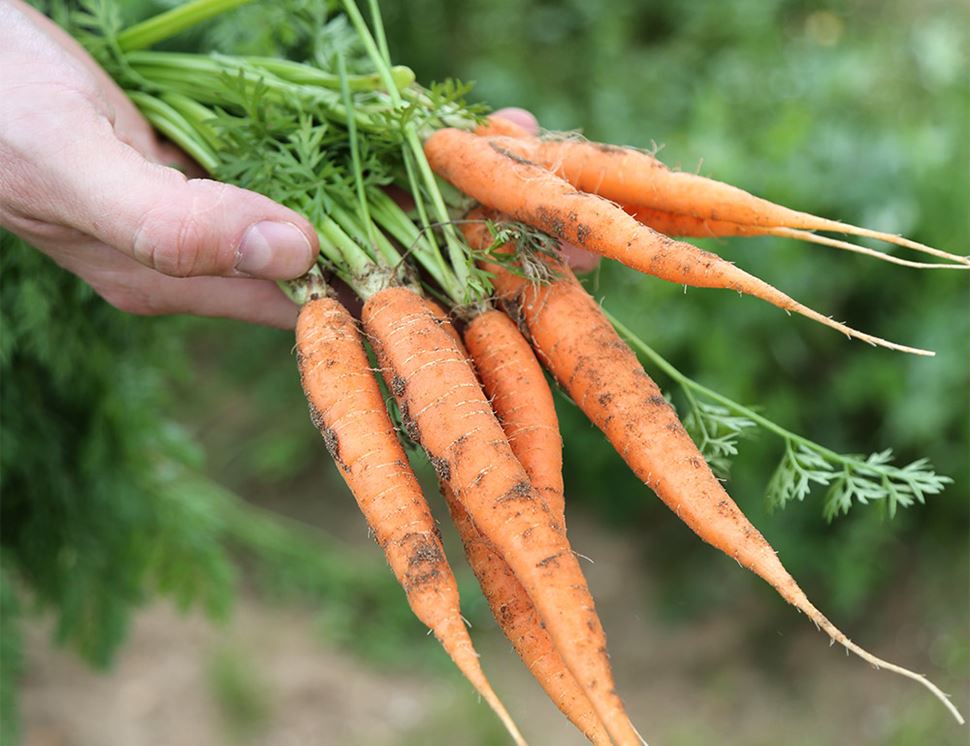 All British Veg Box, Organic
6 varieties of British organic veg. (This is a set box so we can't offer any replacements to the planned contents)
A boxful of the Great British countryside, from John o' Groats to Land's End. Tuck into six varieties of home grown organic veg, eat with the seasons and keep your food miles down while you're at it.

Our UK buying boffin Martin is evangelical when it comes to pushing the limits of organic growing on these fair shores, and he's been encouraging cooperation between some of Blighty's finest farmers for years to do just that. He says:

"As Spring breaks look out for a combination of seasonal classics with trials of products that we've never grown here before. The usual and the unusual. Every week is a challenge that we and our farmers are relishing. Over the next couple of months you can expect the roots to continue, a good variety of brassicas, alongside asparagus, leafy salads, and med veg to kick off the new Uk season."



We just love British veg. This year we have teamed up with Britain's finest organic farmers, to bring you the best selection of stunning seasonal vegetables every week.

Starting this April our UK tomatoes come from our friends at Glinwells, just round the corner in St Albans. That's a whopping 1660 food miles saved for each and every tom' not coming in from Sicily.

For deliveries 14th - 18th August:
New Potatoes and Courgettes from Jeremy Helme, Poolhullock Farm
Sweetcorn from Tomas Motyka at Low Farm in Suffolk
Runner Beans from Jono Smales at Lyburn Farm in Hampshire
Hugh's Mixed Salad Leaves from Hugh and Liz from Kensons
Tomatoes from Mike Fisher at Northdown Orchard in Hampshire

For deliveries 21st - 25th August:
Pink Fir Apple Potatoes from Jeremy Helme, Poolhullock Farm
Carrots from Nick Walton at Bagthorpe Farm
French Beans from Richard Rowan at Saltash in Cornwall
Cavolo Nero and Cos Lettuce from Colin Andrews at Broadward Farm
Tomatoes from Mike Fisher at Northdown Orchard in Hampshire














Turn it into one of these
You might also like to try...