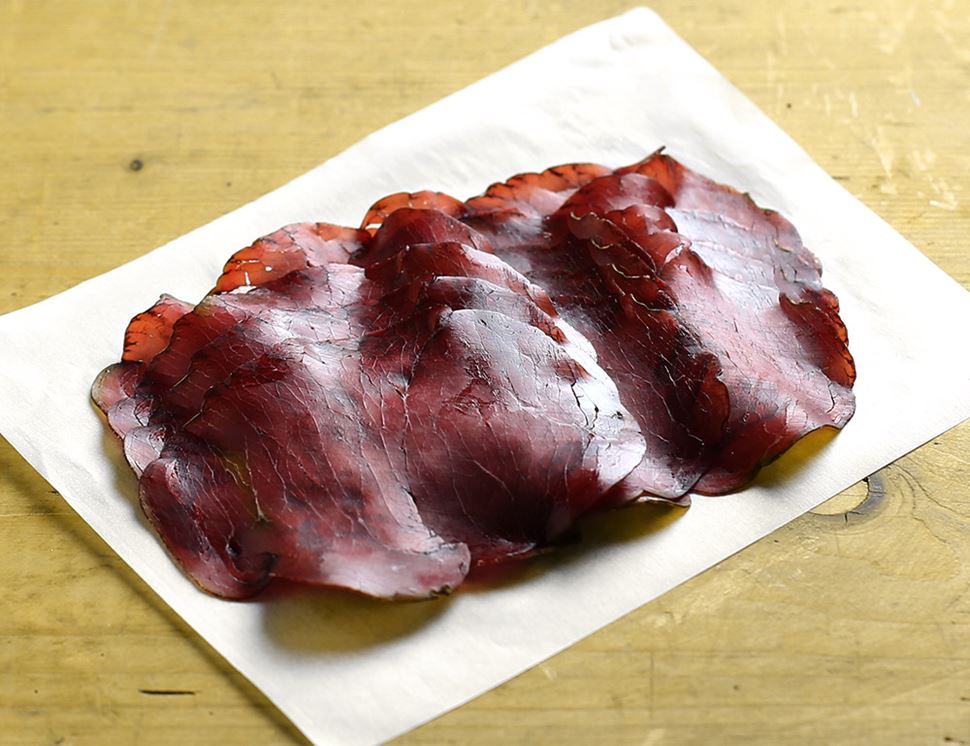 Bresaola, Organic, Pedrazzoli (70g)
Originating in Northern Italy, Bresaola is lean and tender leg of beef, salted and air-dried to create a sweet smelling and rich antipasti when sliced thinly. Our resident Italian web developer recommends this organic treat as part of a delicious rocket salad, drizzled with lemon.

Storage: Keep refrigerated and once opened use within 3 days. Suitable for freezing.





Charcuterie afficionados Pedrazzoli call the wonderfully fertile and productive land of Emilia-Romagna their home, a territory in the north-east of Italy. Their hands have been busy making fine Italian meats since 1951, putting over half a century of experience under their belts. In 1996, they were one of the first salumificios (Italian for where cured meat is made) to switch over to organic completely, making a conscious decision to steer away from using preservatives in their meat. And if that's not special enough, Pedrazzoli work all their magic in what's called a 'closed loop', which means they breed and rear all of the animals themselves (they've been awarded a Good Pig Award by Compassion in World Farming in recogntion of this). So they, and we, know exactly what goes into their heavenly charcuterie: decades of know-how, commitment, passion, and masterful Italian craftsmanship.





beef meat*, sea salt, cane sugar*, spices*, wine*; spices*; preservative: sodium nitrite.
Energy (kj): 639.0 Energy (kcal): 151.0 Fat (g): 2.1 of which saturates (g): 1.1 Carbohydrates (g): 0.1 Of which sugars (g): 0.1 Protein (g): 32.6 Salt (g): 3.7 Nitrates: 0.0
You might also like to try...