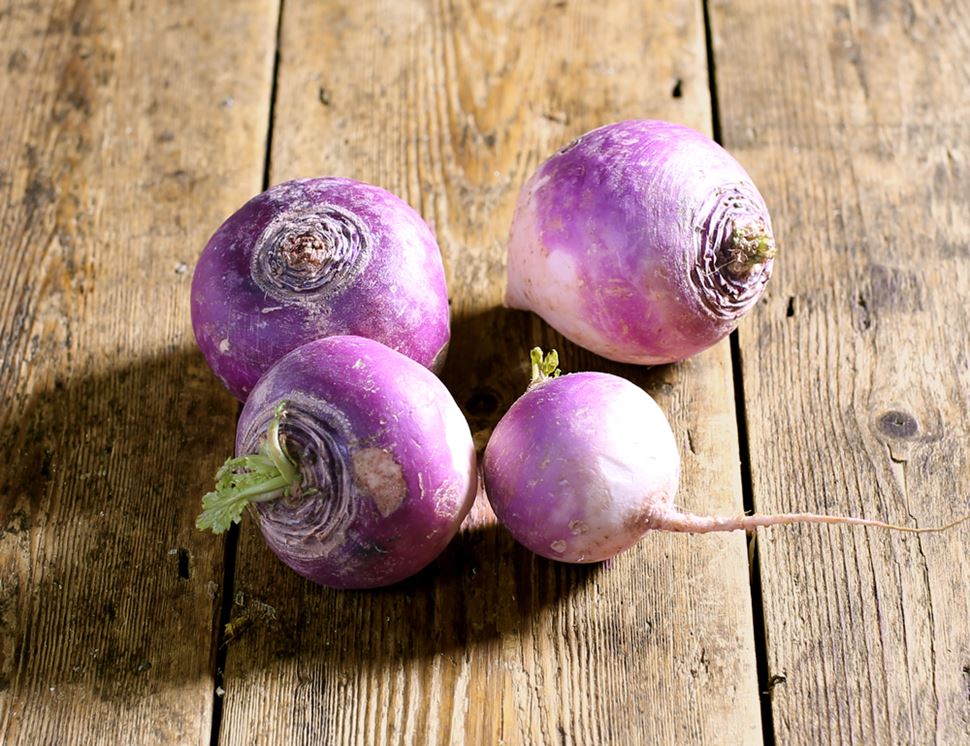 Violet Turnips, Organic (700g)
These beautifully blushing organic turnips might look unusual, but they're no shrinking violets. In fact, the violet turnip is a French favourite, and with its nutty flavour and firm, easily roasted flesh, it's no surprise either. We love them as part of a root mash or roasted up along with some wholesome winter greens, and we reckon you just might love them too.

Origin - France
Class - Minimum Class 2
ProNatura are an amazing lot they work with clutches of organic farmers all over Europe to help everyone get top quality fruit and veg as well as the individual farmers get a fair pay. They help out by giving their farmers the time to convert new fields to organic for the best quality (as it takes, at the very least, two years).
Abel & Cole handles celery, celeriac and nuts on site. Due to our packing process and re-use of boxes there is a risk of cross-contamination from these, and all other allergens.
Turn it into one of these
You might also like to try...