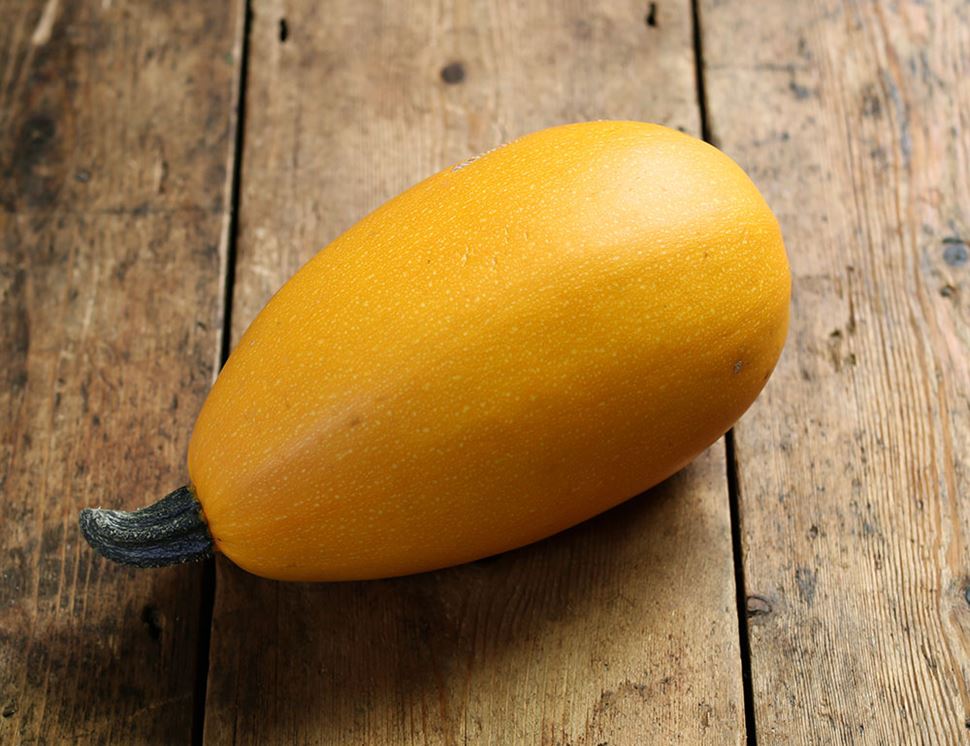 Spaghetti Squash, Organic
Available until 2nd November
With pale, yellowish flesh (the colour of good, yolk-rich homemade pasta), organic spaghetti squash cooks into long, thin spaghetti like strands. The best way to cook it is to slice it in half from the centre of the tough stalk right down. Clean the centre, pop a few pats of butter inside and roast until fork-tender. Then, fluff up the hasta la pasta strands and serve with a good grating of parmesan and black pepper.

Country of Origin - UK
Class - Minimum Class 2
Holm Select was born out of two family-owned farms - M. F. Martin and Bedlam Farms. For three generations both families have been at the forefront of farming in the Cambridgeshire Fens. When they joined forces, they came up with the name Holm Select - holm being a traditional word for fen and one that accurately represents what these families do: traditional farming on the fens. The farm's expansive 1600 acres traditionally harvested potatoes, onions and sugar beet. They've now dedicated 500 acres to growing unusual organic blueberries and vegetables like Tuscan-style globe artichokes, asparagus and this extraordinary selection of autumn squash.
To prepare simply cut into chunks and cook as desired. The skin does not need to be removed. It is best used as an ingredient in soup or roasted and seasoned along with other vegetables. Squash should be stored in a cool dry place.
Turn it into one of these
You might also like to try...