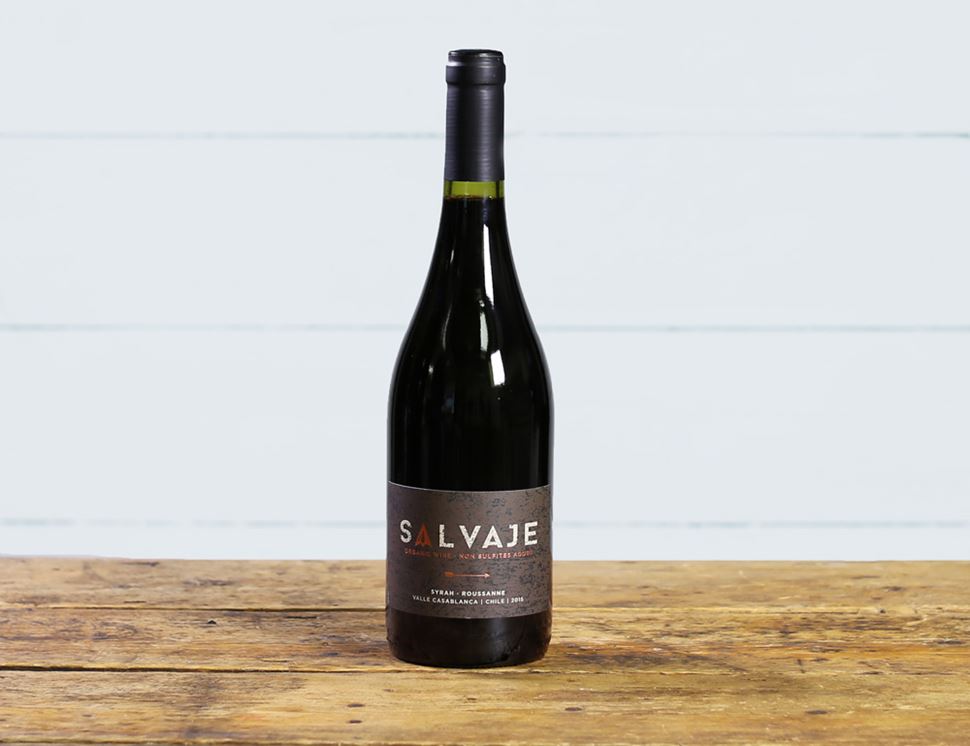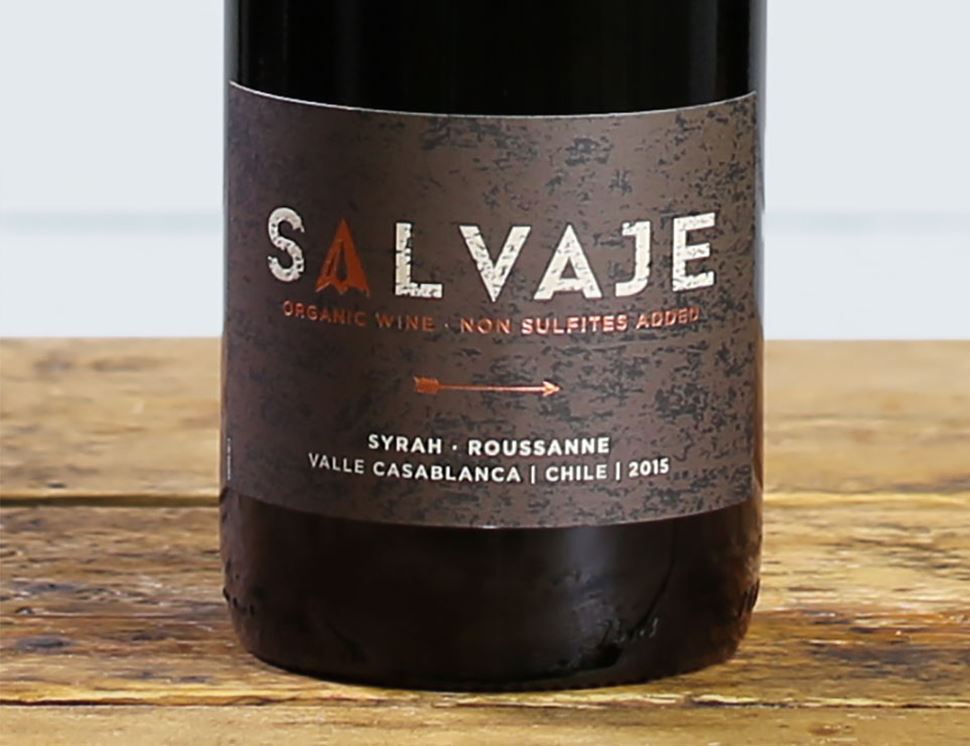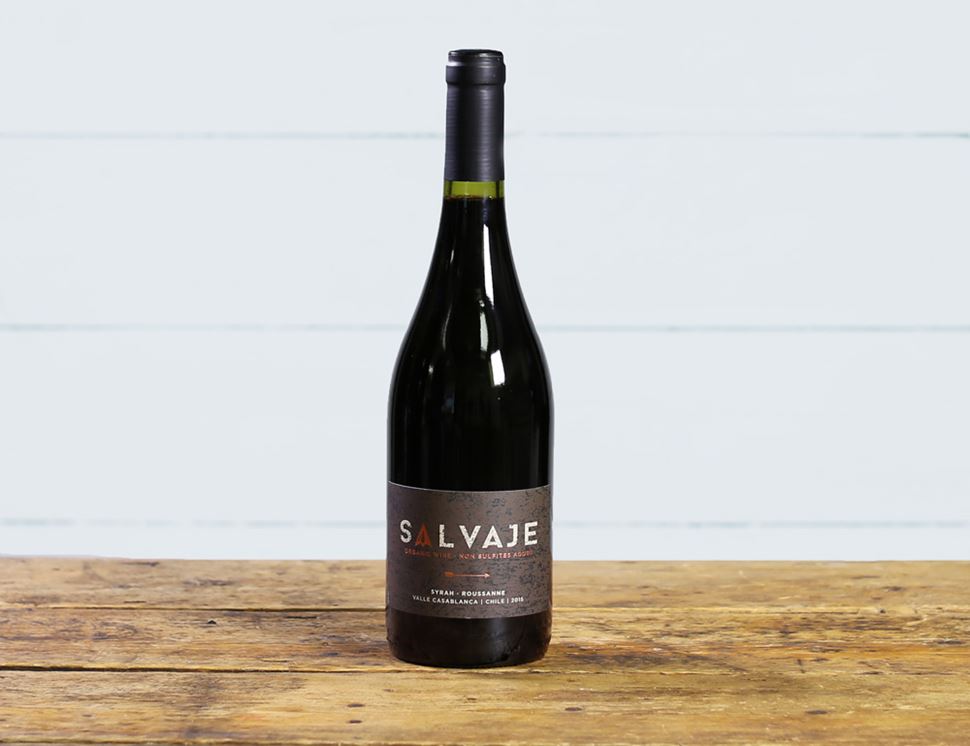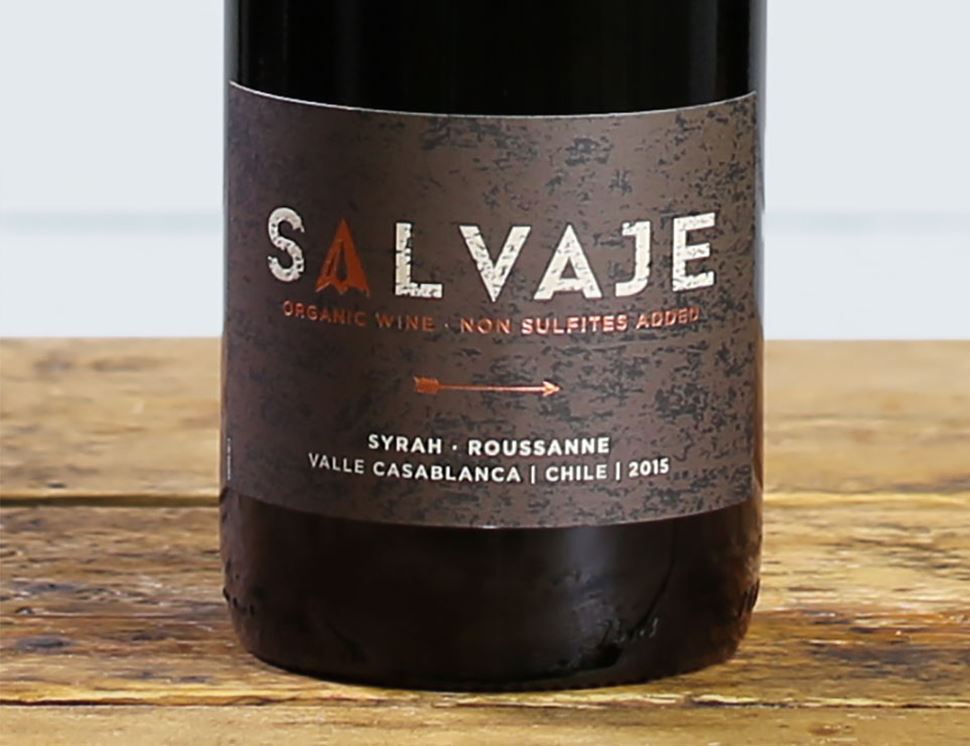 Salvaje Syrah / Roussanne, No Added Sulphur, 2017, Organic (75cl)
No added sulphur
This is a wonderfully rich and chunky red, with blueberries and blackberries harmonising alongside hints of pepper and nutmeg on the palate. There's a dash of white grapes thrown in (those are the Roussanne), which gives this red a special elegance and balance. It's best drunk young.

Winery of the Year - Wines of Chile 2015

Grape: Roussanne, Syrah / Shiraz
Region: Casablanca Valley, Chile
Vineyard: Emiliana Orgánico 
Type: Medium-bodied red
ABV: 14%
Vintage: 2015
Sulphite Level: <10 (ppm, mg/l)

Top tip from our wine expert: All these wines are best enjoyed when opened early. Let them breathe for an hour before your first sip, or even better, decant into your favourite carafe. Good things come to those who wait, after all.
Please note - every effort is taken to ensure the vintage and ABV displayed on this page is the vintage and ABV supplied, but due to constantly refreshed stock these may vary.
The most prominent organic and biodynamic estate in Chile, the vineyards of Emiliana Orgánico (formerly VOE) are planted in three of the country's key viticultural valleys: Maipo, Colchagua and Casablanca. The winemaker here is the remarkably talented Alvaro Espinoza. Acacia trees are grown around the vineyard to draw nitrogen from the atmosphere into the soil, and plants are grown to make homeopathic treatments which are subsequently used on the vines.
Grapes*, Yeast.

* = produced to organic standards.

Sulphite Level: <10 (ppm, mg/l)

ABV: 14.5%




You might also like to try...