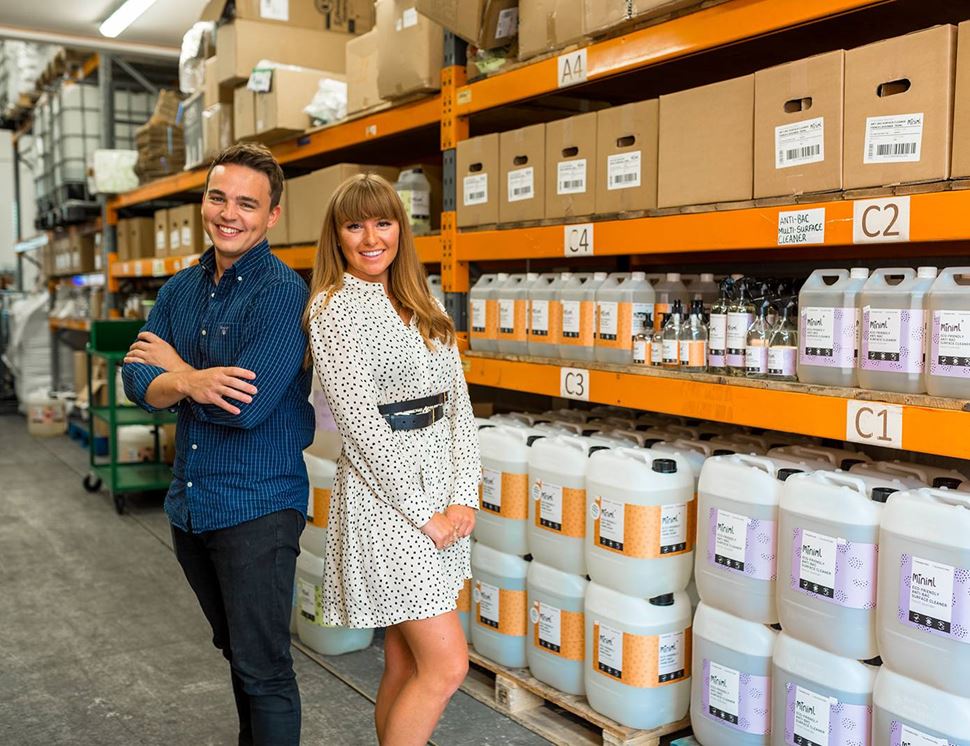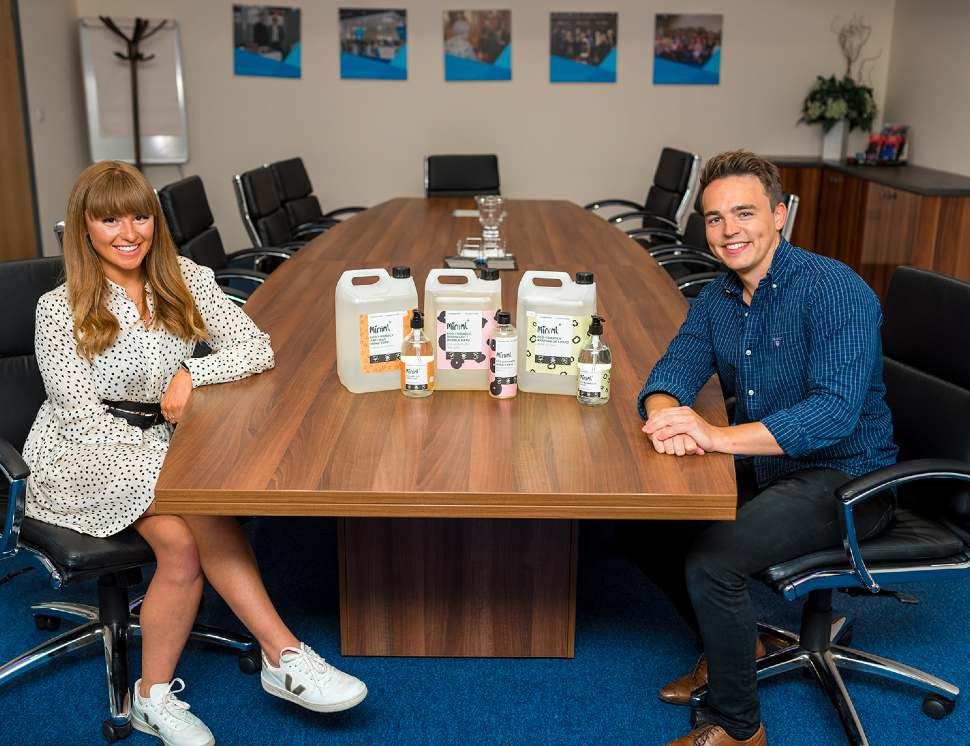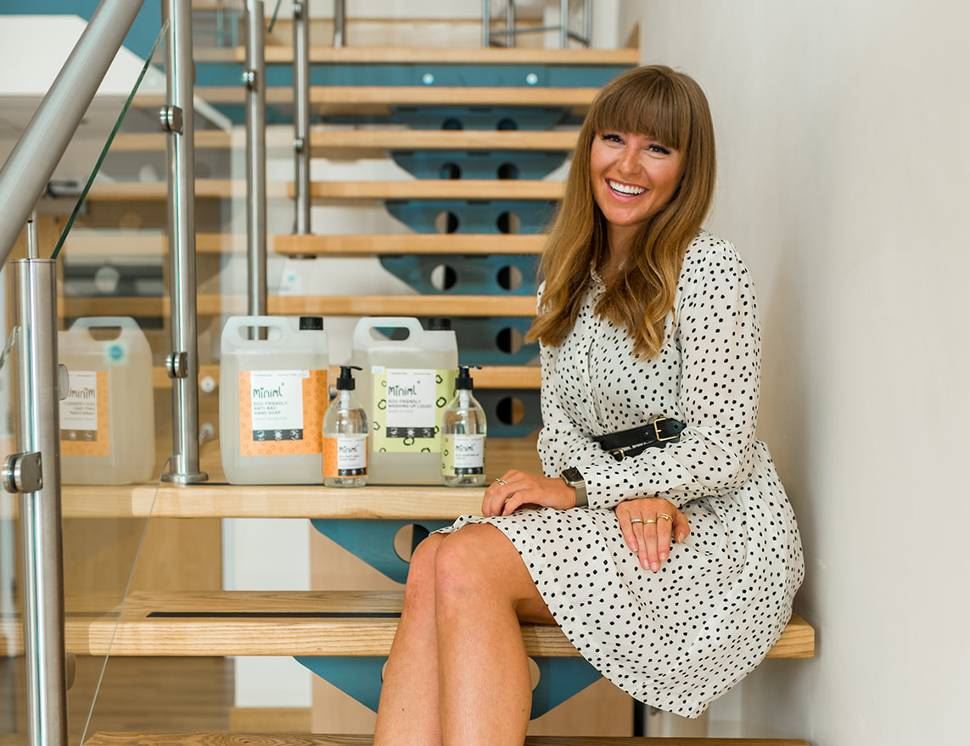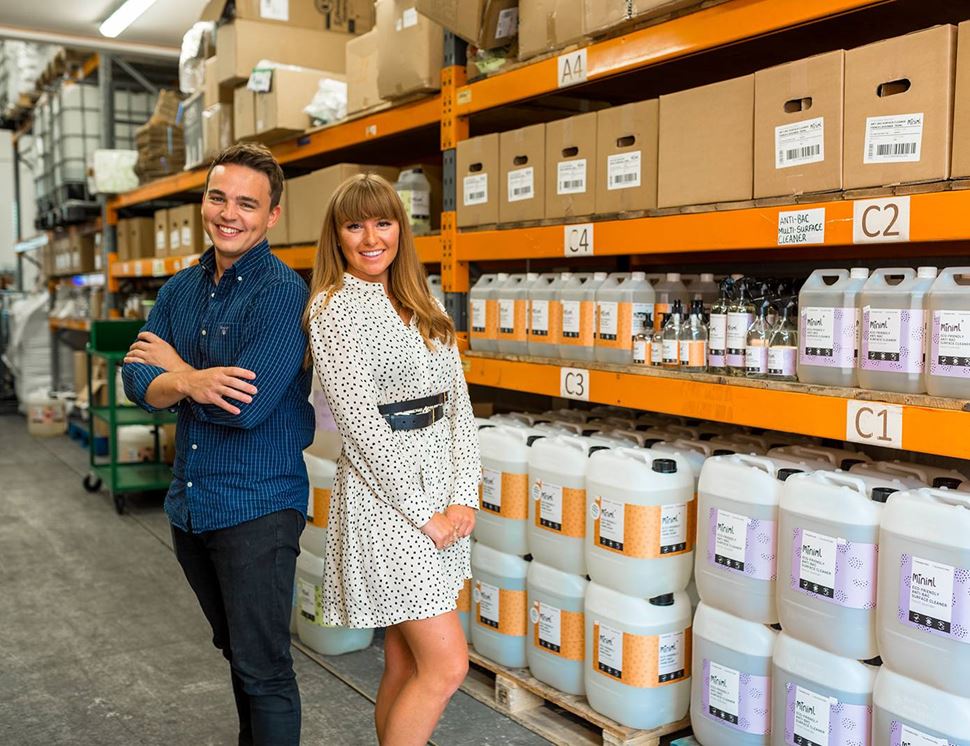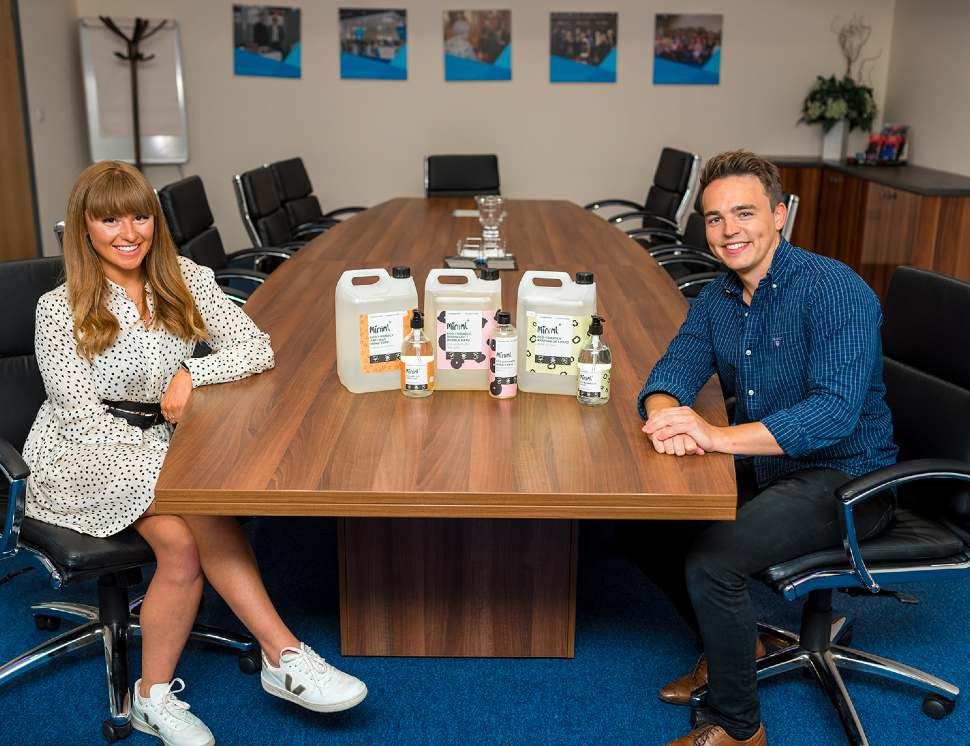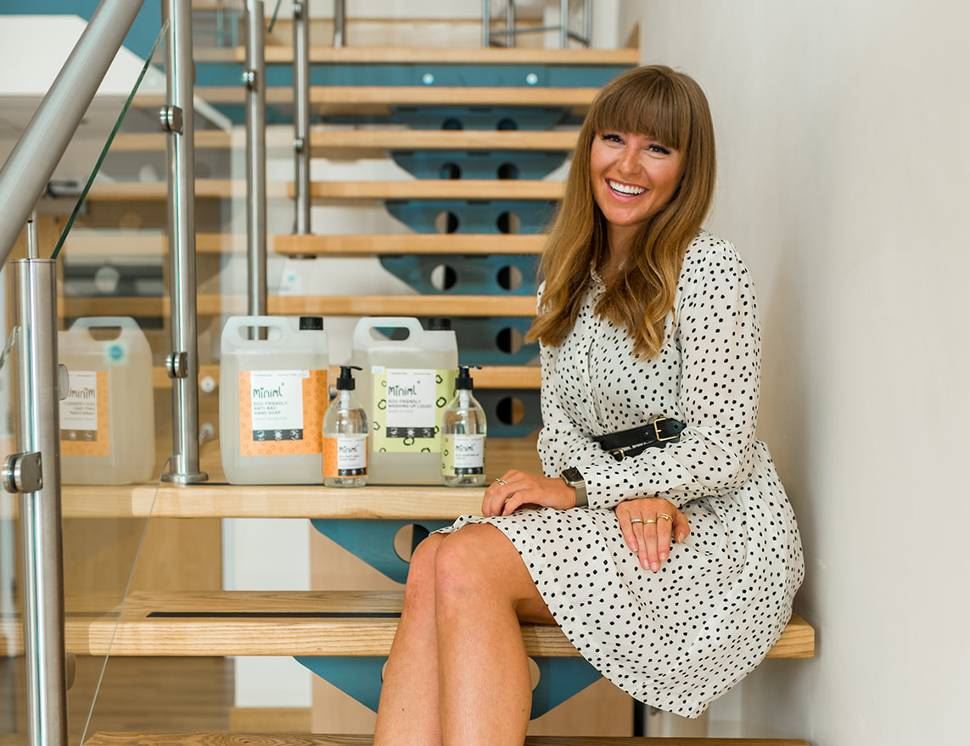 Miniml
While the Miniml story may have humble origins, these sustainability pioneers have always had big ambitions. Miniml started life in a garage, the brainchild of co-founders Emma and Scott who set out to create the very best cleaning and self-care products, that "do more with less."
The two met at university and often popped into their local refill shop together. It was there they realised the refill containers being used were simply recycled once empty. They decided to change this, carefully crafting their own, planet-friendly cleaning products which they sold to that same refill store, collecting the containers back and washing them ready to be used again and again.
Miniml are on a mission to make close loop systems (where all packaging is returnable and reusable) simple and convenient to all, as they believe everyone deserves to enjoy sustainable, ethically-crafted creations.
The Miniml team has grown over the years, but they've remained British-made, owned and true to their original values. Based in the Yorkshire Dales, they're a Living Wage employer dedicated to doing things as ethically as possible.
As Emma & Scott tell us: "We don't want to leave our mark on the world, in fact, we will keep working to leave no trace that we were ever here at all."
Miniml's range of sustainable household helpers are part of Club Zero: our award-winning refill deliveries. Find them
here
(37p per 100ml)

Save compared to buying separately

(£18.30 each)

Save compared to buying separately

(£14.95 each)

Save compared to buying separately

(46.3p per 100ml)

Save compared to buying separately

(57.7p per 100ml)

Save compared to buying separately

(57.7p per 100ml)

Save compared to buying separately

(46.3p per 100ml)

Save compared to buying separately