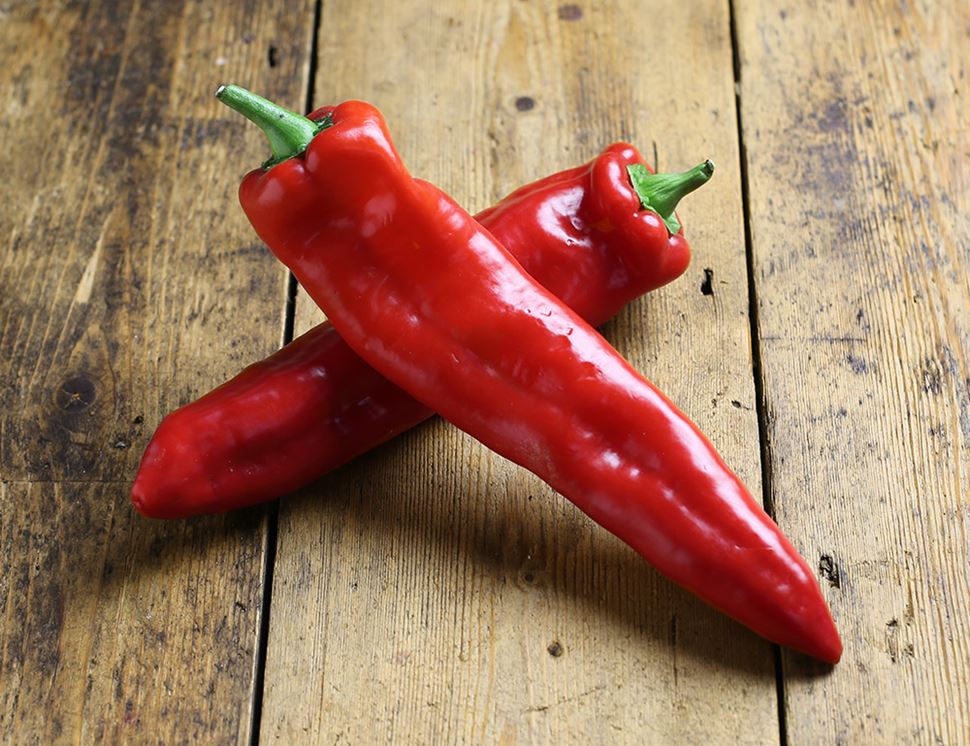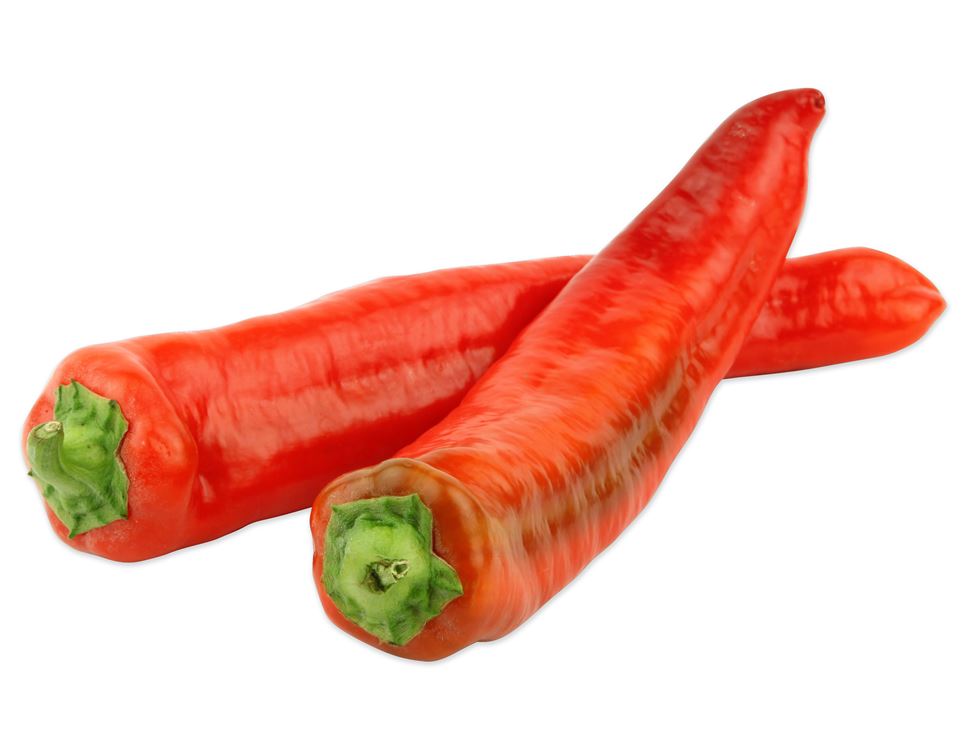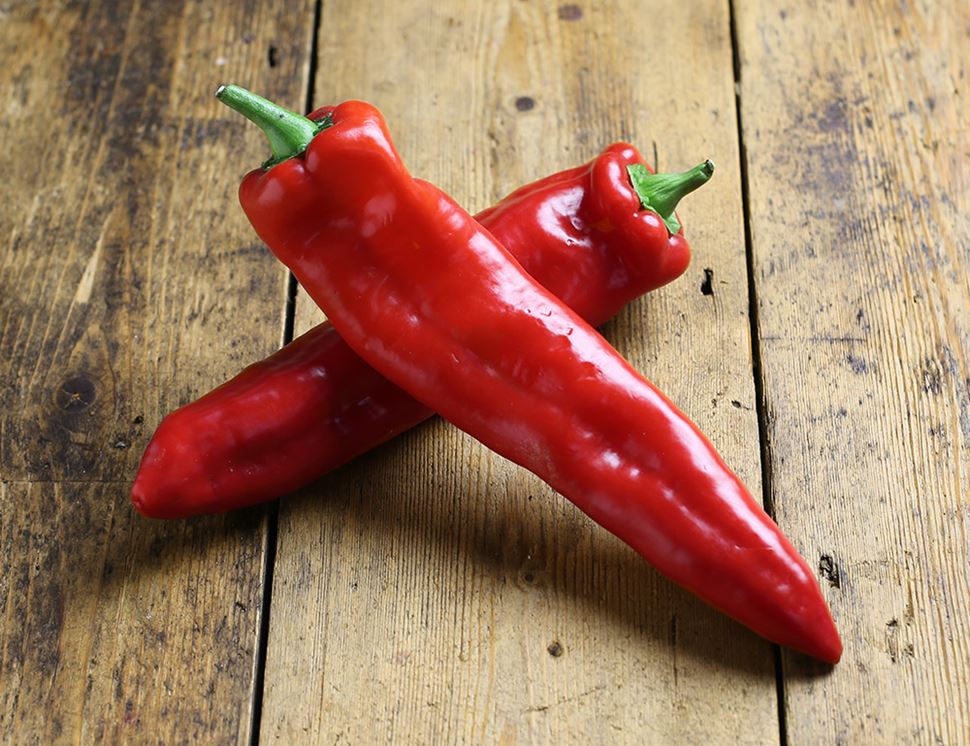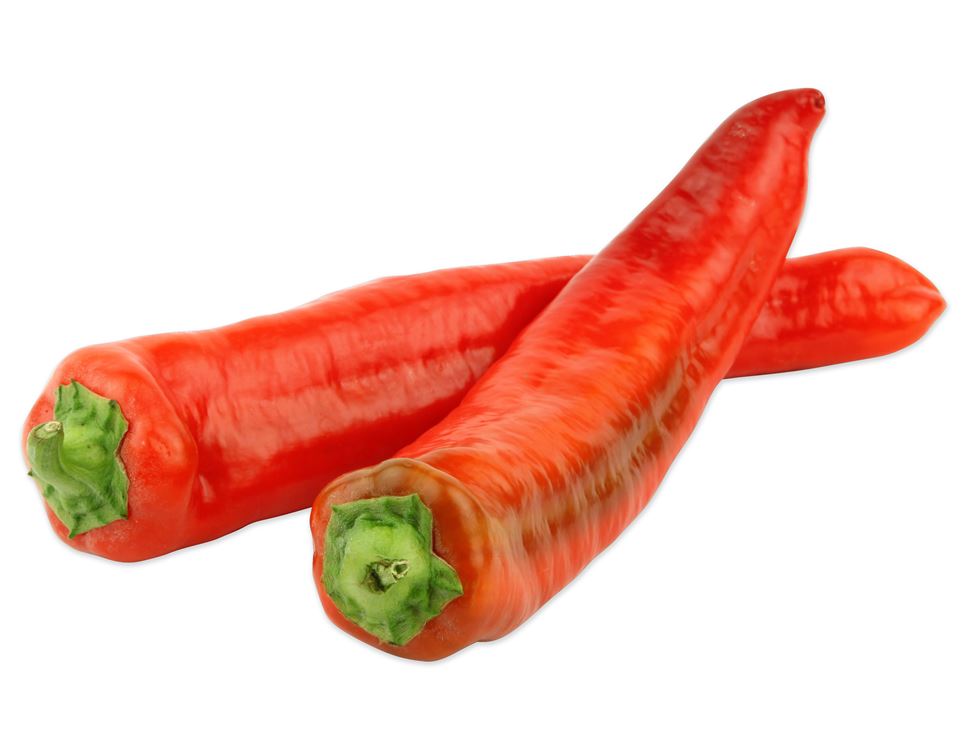 Red Pointed Peppers, Organic (2 pieces)
Pointed peppers are the longer, thinner cousins of bell peppers. They also tend to be sweeter than bell peppers, so while they can be cooked in just the same way (grilled, stuffed, roasted) they do particularly well raw in salads.

Country of Origin - Spain
Class - Minimum Class 2
Founded in 2008, Biosabor is a family company which has a broad experience of working in innovative, ecological, and sustainable horticulture. It is located in the province of Almeria in the village of Nijar, just outside of the Natural Park of Gabo de Gata, a UNESCO designated Biosphere reserve. Cabo de Gata Natural Park was the first costal area to gain special protection in Andalucia. Due to the contrasts between the coastal areas and the terrestrial zone which is home to a huge diversity of species and the original features of one of the driest ecosystems in Europe, the area was designated as an internationally recognised Biosphere and global Geopark.
Abel & Cole handles celery, celeriac and nuts on site. Due to our packing process and re-use of boxes there is a risk of cross-contamination from these, and all other allergens.
You might also like to try...