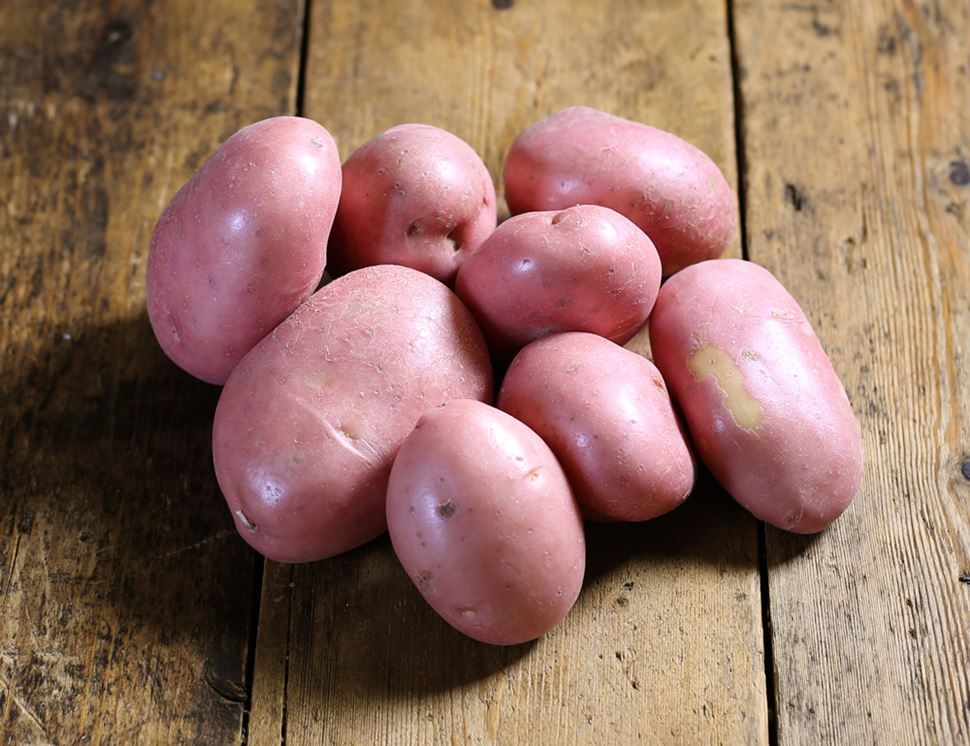 Red Potatoes, Organic (1kg)
Red potatoes are a fine thing. Not only do they add some flash to your cooking with their vibrant colour, these organic beauties are absolutely loaded with nutrients. With a waxy, moist, smooth, creamy texture, red potatoes make a delicious sweet mash (and they're pretty darn good roasted too).

Country of Origin - UK
Class - Minimum Class 2
Variety - Stroma
Our potatoes come from Nick Walton's Norfolk fields. He lives on the gorgeous Bagthorpe Farm, not far from the Norfolk coast, and rotates his crops regularly to get a rich diversity of soils, plants and wildlife. He also grows our onions and carrots at different points in the year, an organic hero.
Main season potatoes can be boiled with their skins on, or peeled if you prefer. They can also be baked, roasted, deep or shallow-fried and mashed. Different varieties are better for different preparation methods, although most of our potatoes are all-purpose. Main crop potatoes should be stored in a dark cool place and are suitable for home freezing. Stuck for ideas? Click here for Potato recipes
You might also like to try...