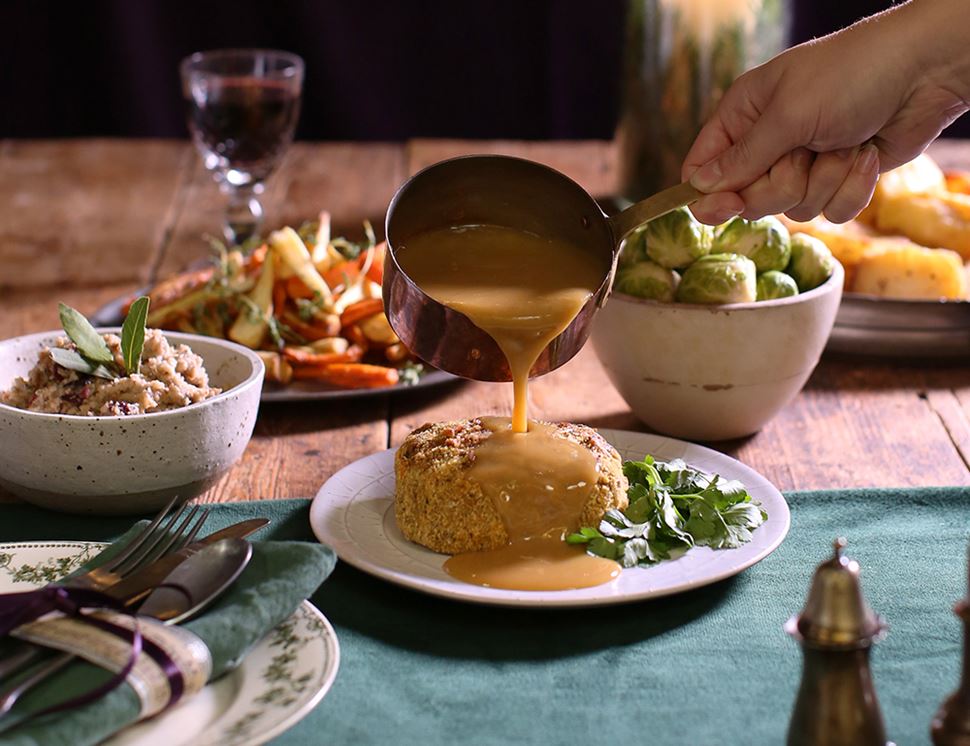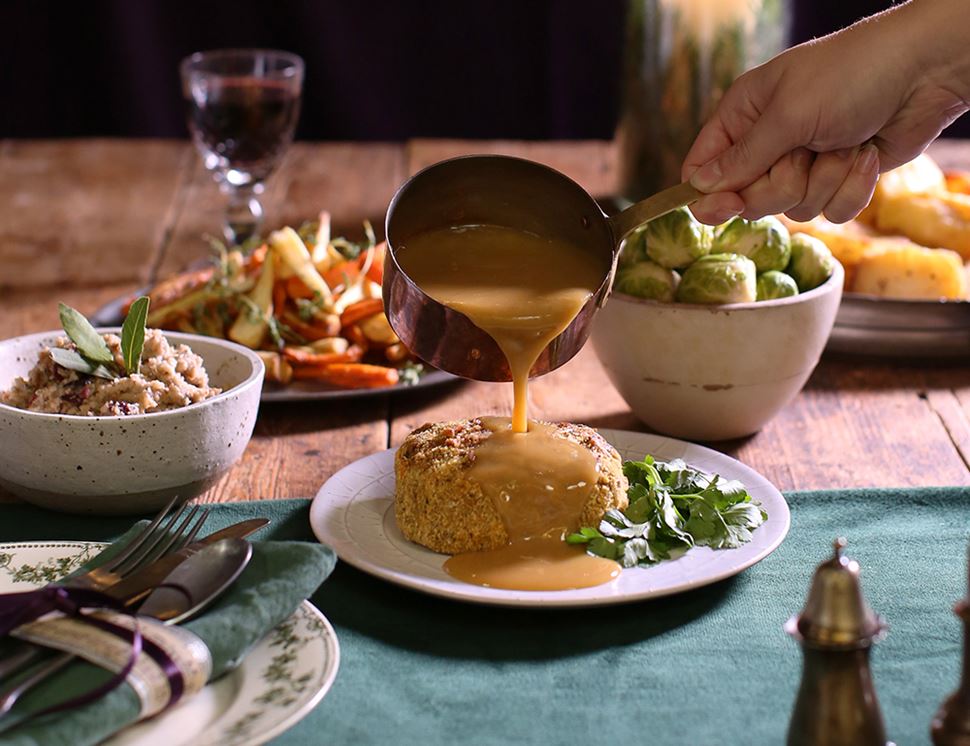 Nut Roast, Gluten Free, Organic, Clive's (280g)
This is a very special organic nut roast (almost impossible to come by outside Devon). Lucky ducks that we are we've managed to get our hands on it. Fit for a proper Sunday lunch and handmade in Devon, this delicious, crumbly nut roast is free from gluten and vegan friendly. It's jam cram full of nuts, seeds and veg. Fantastically moist, yet with a satisfying crunch. It's bowled over veggies and meat eaters alike.
Clive's is the home of truly tasty organic "free from" foods. From out of the converted woollen mill in Buckfastleigh where they're based, they make lovely gluten free pies and vegan and vegetarian pies, sourcing locally wherever possible and packing their things with the best ingredients. It goes without saying that there are no artificial flavours or preservaties involved. They're a true testament that "free from" foods in no way compromises taste or flavour.
Vegetables 50% (in varying proportions: sweet potato, carrot, onion, celery, leek, spinach), Chestnut 29%, water*, Brazil nut 8.7%, maize polenta, cranberry, sunflower seed 2.2%, pumpkin seed 2.2%, walnut 2.2%, tamari (water*, soya bean, salt*), bouillon (salt*, rice flour, onion, parsnip, carrot, olive oil, turmeric, parsley), tomato purée, herbs & spices, linseed, mustard, sea salt*
Energy (kJ): 646
Energy (kcal): 154
Protein (g): 5.1
Carbohydrate (g): 20.9
of which sugars (g): 5.9
Fat (g): 9.8
of which saturates (g): 1.6
Salt (g): 0.5
Chilled: Store below 5°C Store in packaging. See 'use by' date label on box. Freeze as soon as possible after purchase and before Use By date and consume within six months.  Store below -18°C  Do not refreeze once defrosted. Once defrosted use within 48 hours.
Remove from box / plastic and place pie in the centre of a pre-heated oven at 180°C / Gas mark 4 or 160°C for a fan oven for 10-15 minutes. Enjoy!
You might also like to try...