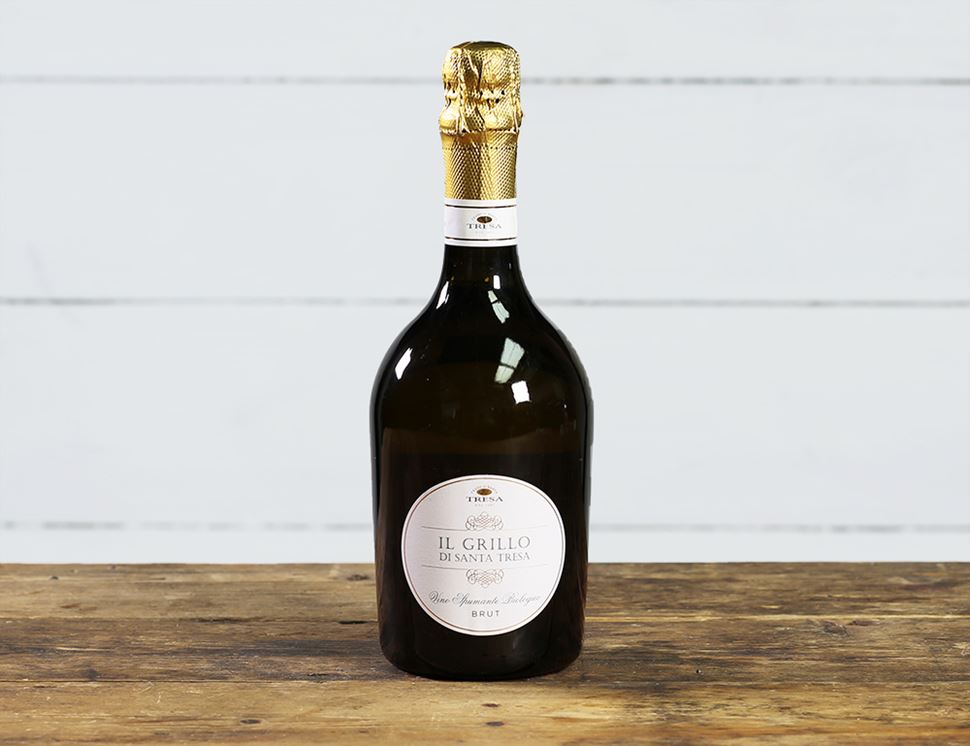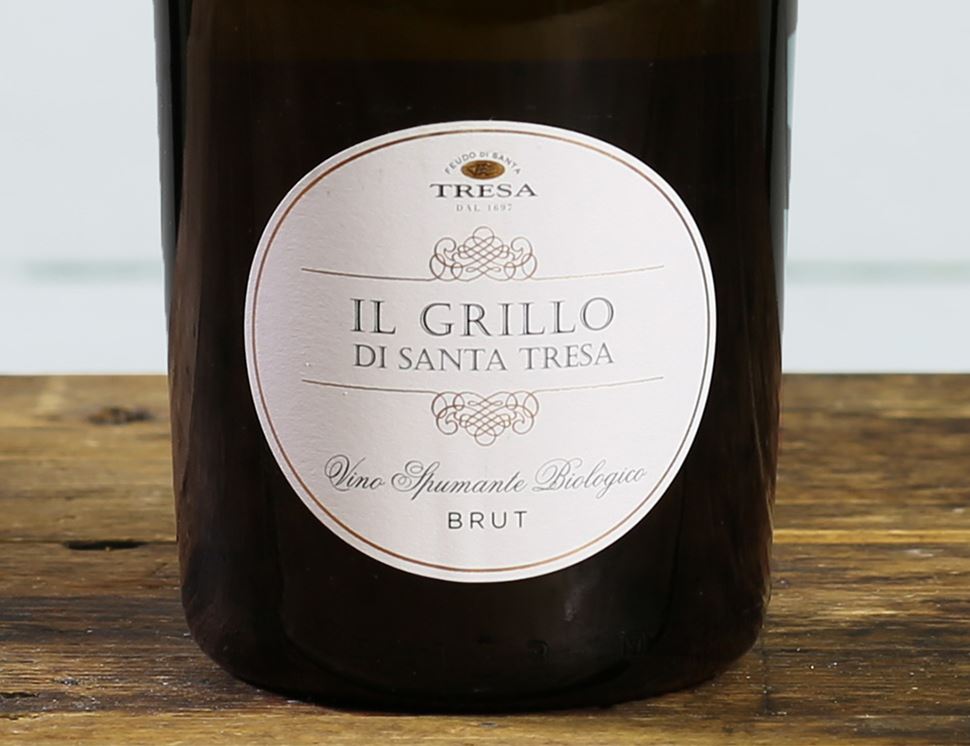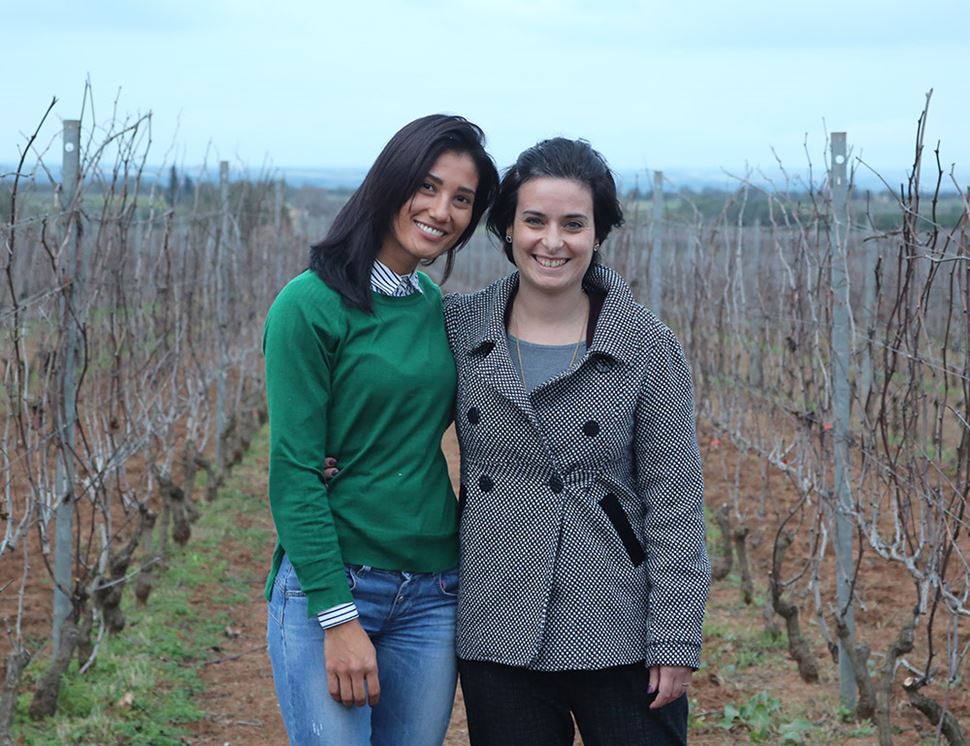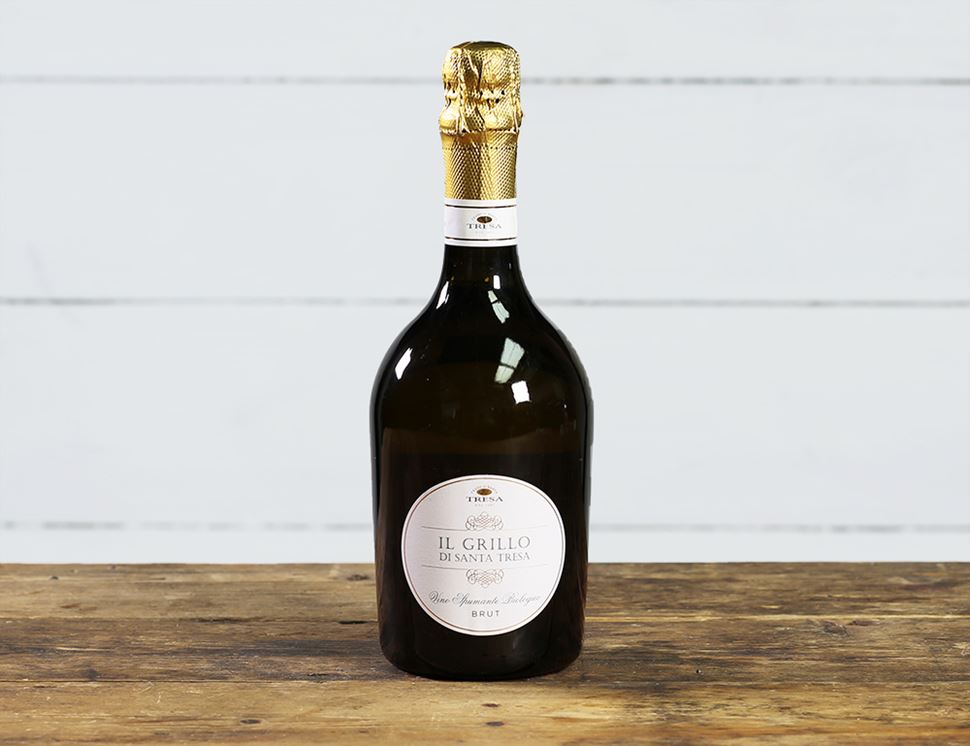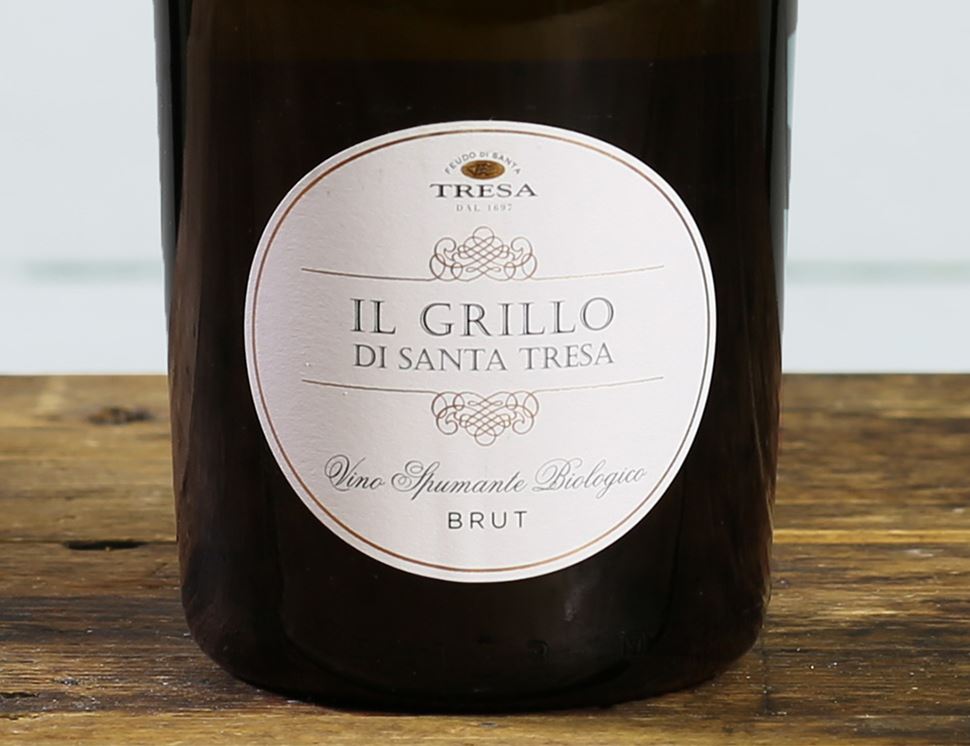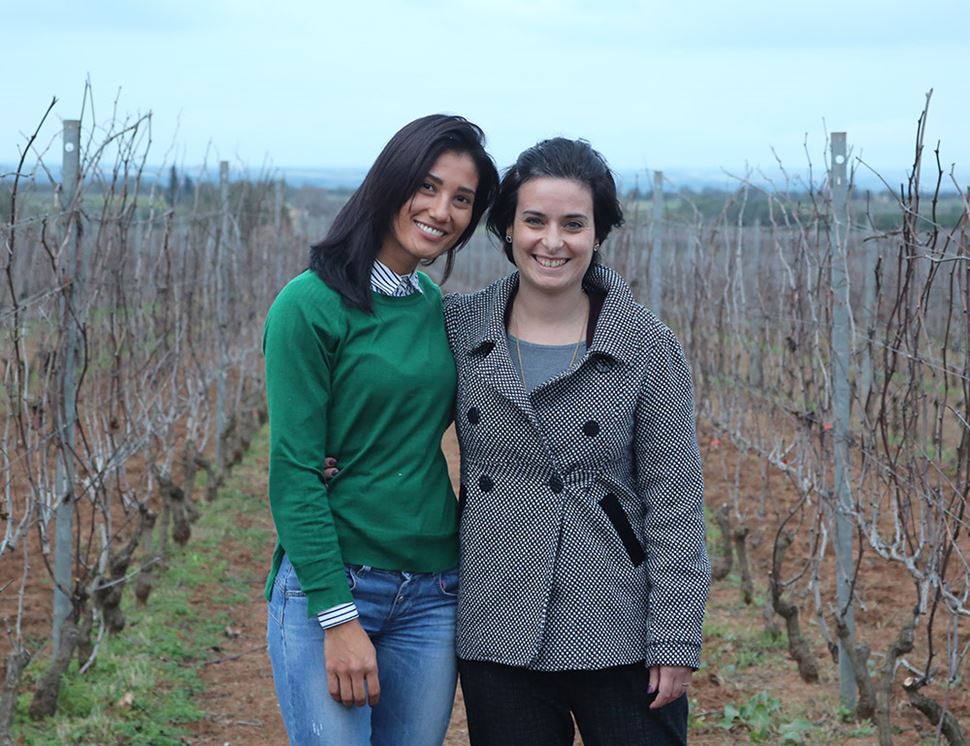 Il Grillo di Santa Tresa Vino Spumante, Organic (75cl)
If you want to try something rather different to prosecco then you've come to the right place. This golden, fruity Sicilian fizz is made from the Grillo grape, native to the sunny island, and all of its fresh Mediterranean flavour unfolds like the softest and most gentle velvet.It's an ideal aperitif but also partners beautifully with seafood.

ABV: 12.5%

The Times. "The light, tongue-tingling apple and lemon-edged Il Grillo di Santa Tresa is an Italian triumph" Jane MacQuitty, January 2016

Wine of the Week - The Independents. "Bored with Prosecco? Try this: made carefully and organically in Sicily from Grillo, the grape used to make the islans' fabled Marsala sweet wine and some decent whites, this is a revelation. Dry, a very pure fruit taste and a clean, refreshing acidity. Lovely with canapes and fishy starters." Terry Kirby, August 2016
Stefano and Marina Girelli have worked all their lives in wine production, and found their spiritual home in the beautiful seventeenth century estate of Santa Tresa. They've built on its foundations, maintaining its traditions and respecting the indigenous flora and fauna. The location lends itself so naturally to wine-making that Stefano and Marina can cultivate their vines in the most unintrusive way possible, which has led the estate to becoming certified organic with the 2009 vintage. They say: "We believe that by working hand in hand with nature, we will not only leave a long-standing legacy of a fully sustainable wine-growing estate, but the quality and character of our wines benefits greatly as a result – a win-win situation!".
Grapes*, Yeast.

Allergen information: Contains sulphites.

* = produced to organic standards.

ABV: 12.5%
You might also like to try...