Orchard Chai
Prep: 10 mins
This fruity spin on traditional chai swirls apple and pear juice with a mix of aromatic spices, and is a winning autumnal treat whether you drink it hot or cold.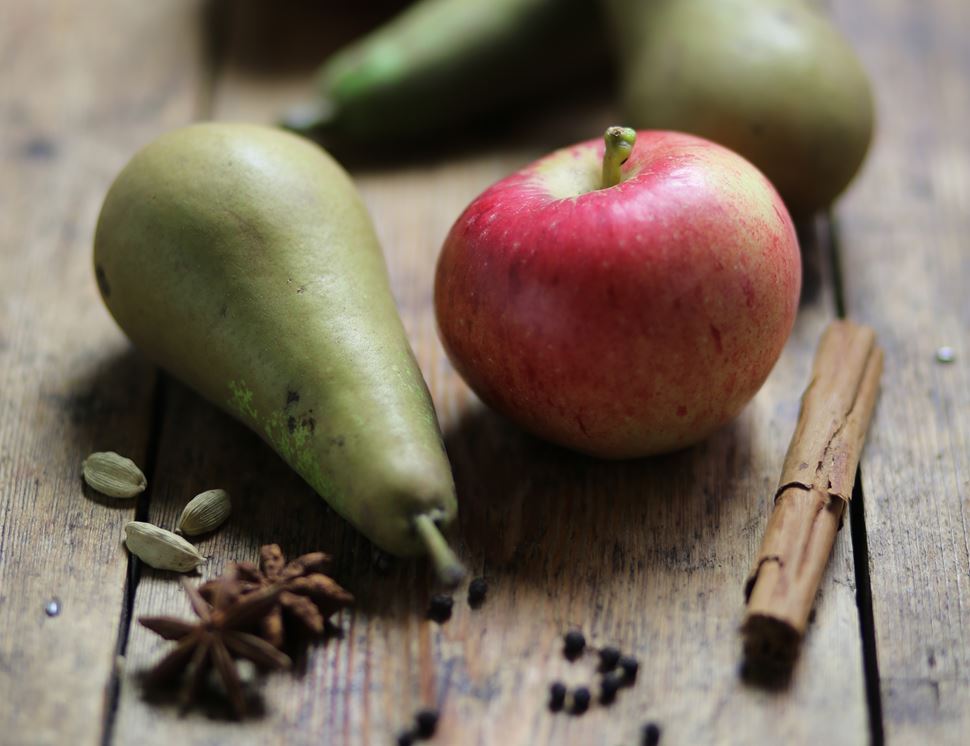 Ingredients you'll need
4 apples
4 pears
1 cinnamon stick
2 star anise
4 cardamom pods
10 black pepeprcorns
Step by step this way
1.

Feed the apples and pears through a juicer. Pour the juice into a pan. Crush the cardamom pods lightly in a mortar and pestle. Add the seeds and husks to the apple and pear juice. Drop in the cinnamon stick, star anise and peppercorns.

2.

Set the pan over a medium heat and warm gently. Warm for 10 mins to allow the spices to infuse. Pour the juice through a sieve into a couple of mugs. Serve straight away.
Tip

Not feeling the heat?
Prefer a cold chai? Follow the recipe, infusing the juice with the spices, then leave it to cool. Serve over ice. Or juice the apples and pears, pour into a jug and add the flavourings. Leave to cold infuse for a few hours before straining and drinking.