Nuts About Greens
Prep: 10 mins + soaking (optional)
A fabulous emerald foursome of juicy fruits and leafy, mineraldense greens, whizzed with magnesium-packed cashews for a sweetly nutty morning pep up.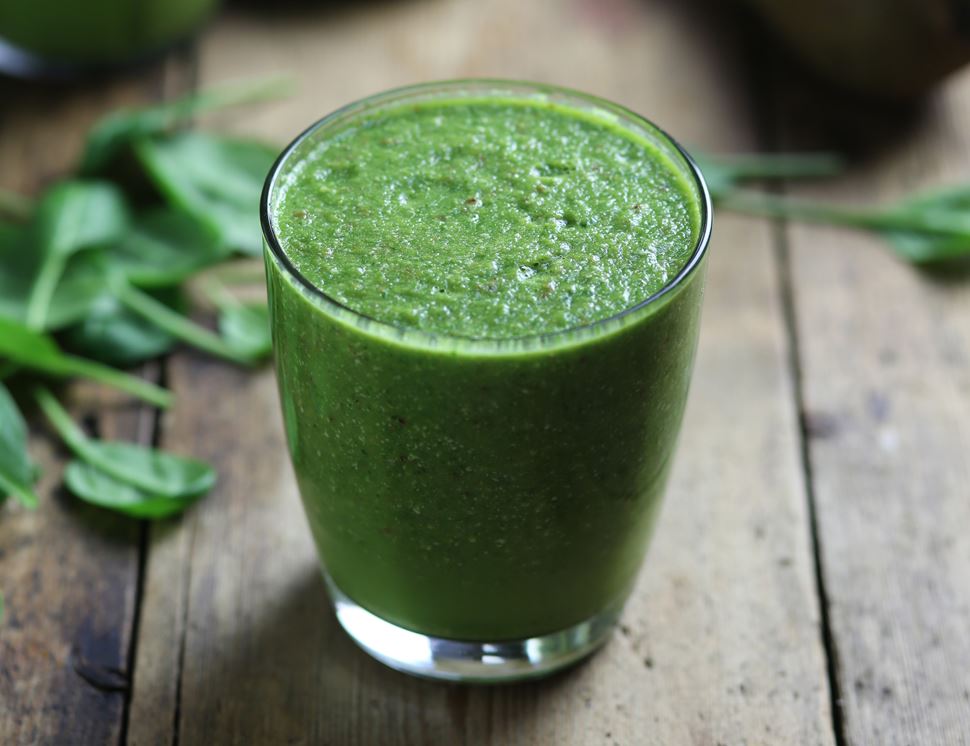 Ingredients you'll need
2 kiwi fruit
2 pears
100g baby leaf spinach
1 cucumber
35g cashews
From your kitchen
A cupful of ice
250ml ice old water
Step by step this way
1.

Halve the kiwi fruit and scoop out the flesh with a teaspoon. Quarter the pears and slice out the cores. Chop into chunks. Cut the cucumber into small pieces.

2.

Tip everything into the blender. Add the cashews and a cupful of ice. Pour in 250ml ice-cold water and whizz till smooth. Add more water to reach your desired consistency.
Tip

A nice long soak
If you have time, soak the cashews overnight in a bowl of cold water. Drain and rinse them, then use in the smoothie.