Lime & The Coconut
Prep: 15 mins
You don't put the lime in the coconut, but you do put it with the coconut in this cracking smoothie. Fresh coconut, creamy banana and a dash of lime make for a deliciously tropical treat.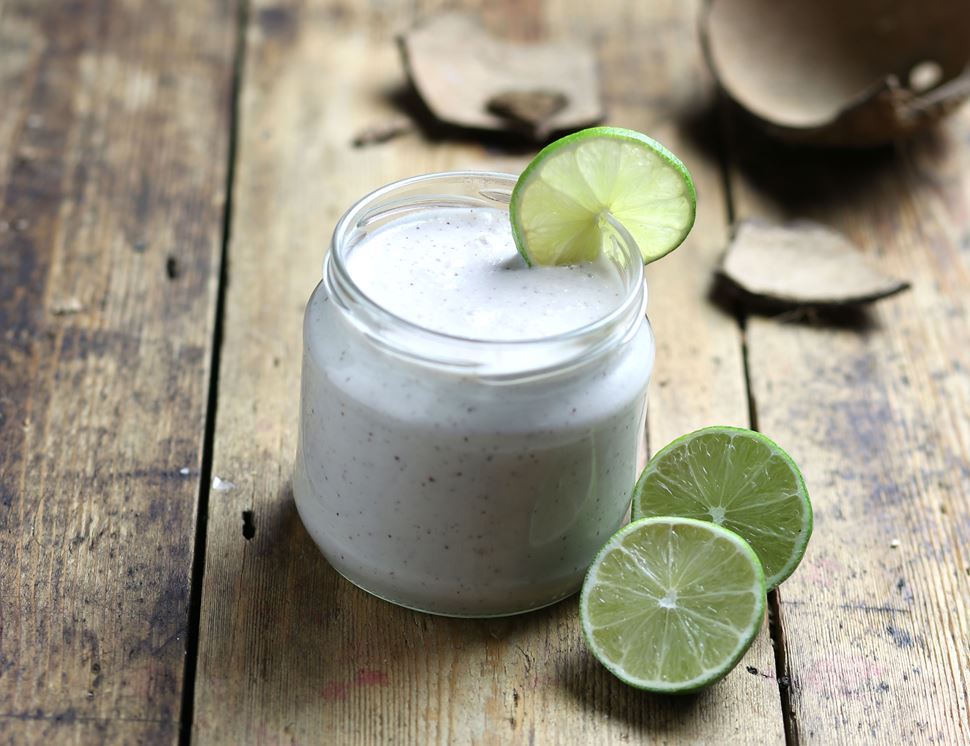 Ingredients you'll need
1 coconut
1 lime
2 bananas
From your kitchen
Step by step this way
1.

Pierce two of the eyes of the coconut with a skewer. Shake the water from the coconut into your blender. Wrap the coconut in a tea towel. Whack it a few times with a hammer or rolling pin to crack it open and into smallish pieces.

2.

Discard the hard, hairy husk. Cut the coconut into small chunks. You can leave the edible brown skin on the white flesh. Pop the coconut into the blender with 500ml cold water. Whizz till smooth. Pour through a sieve and push the flesh with the back of a spoon. You should have about 500ml of homemade coconut milk. Pour back into the clean blender jug. For a chunkier smoothie, skip the sieving step.

3.

Peel the lime and add the flesh to the blender. Peel and chop the bananas and add those. Whizz till smooth and creamy.