Fresh Grape Juice
Prep: 15 mins
You don't have to take your socks off and tread on the grapes to make this fresh juice (though you can if you like). We'll tell you how to get great grape juice in minutes, no footwork necessary.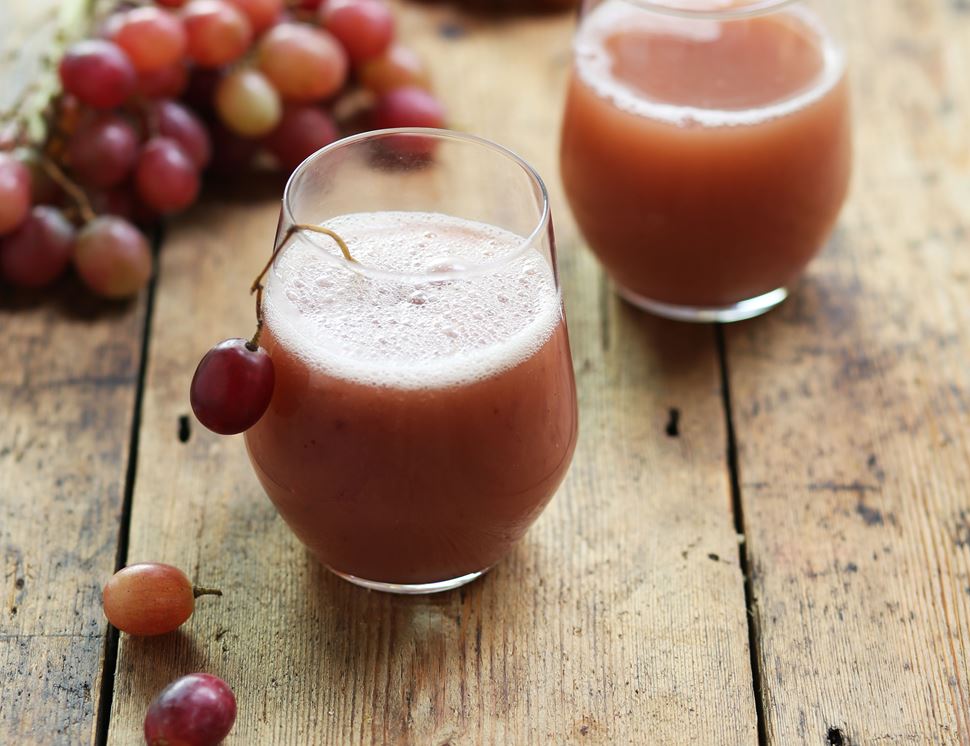 Ingredients you'll need
From your kitchen
Step by step this way
1.

Pick the grapes from their stalks. Pop them into a blender. Whizz them with 500ml ice cold water till smooth. Pour the grape juice through a sieve and press the pulp with the back of a spoon. Pour the juice into ice filled glasses and serve.