Fig & Coconut Smoothie
Prep: 5 mins
Fresh figs are our favourite thing about autumn. Their velvety soft texture is perfect for blending with coconut milk and a warming pinch of cinnamon.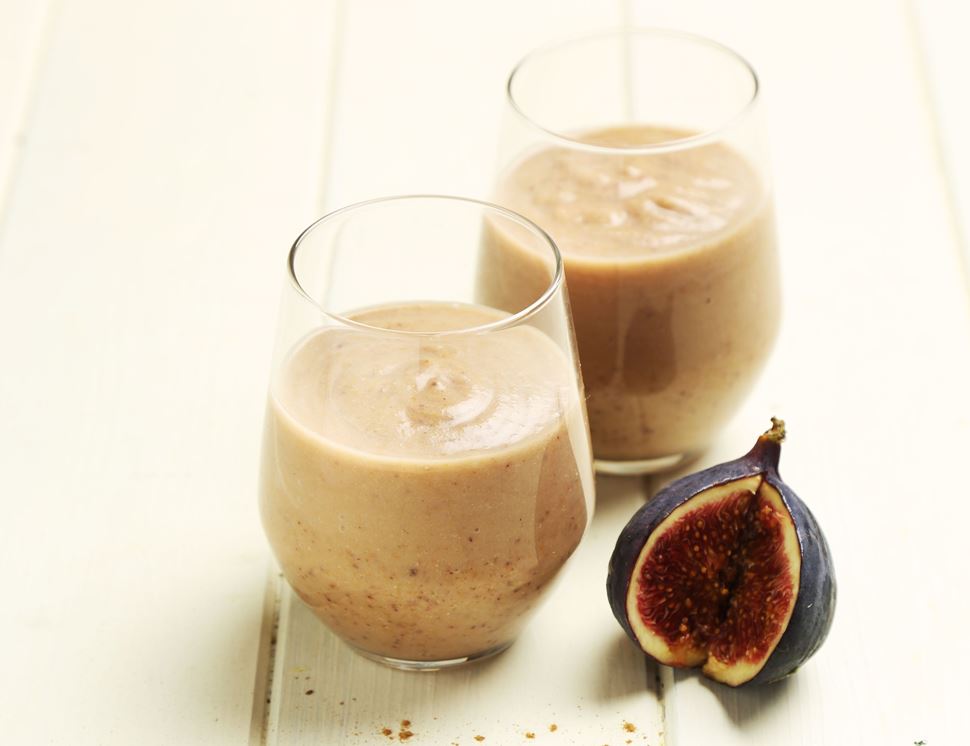 Ingredients you'll need
4 figs
200ml coconut milk
A pinch of cinnamon
Step by step this way
1.

Snip the woody end from the figs. Cut the figs into small pieces. Pop them into a blender with the coconut milk, a pinch of cinnamon and a cupful of ice. Blitz together till smooth. Taste and add a pinch or two more cinnamon if you like.