Cranberry & Clementine Crush
Prep: 10 mins
This seasonal duo can be found in all sorts of goodies, from cakes to sauces and spritzers – and now a smoothie. It's fit to burst with tart cranberries and juicy clems, with a splash of coconut water and creamy sweetness from dates and banana.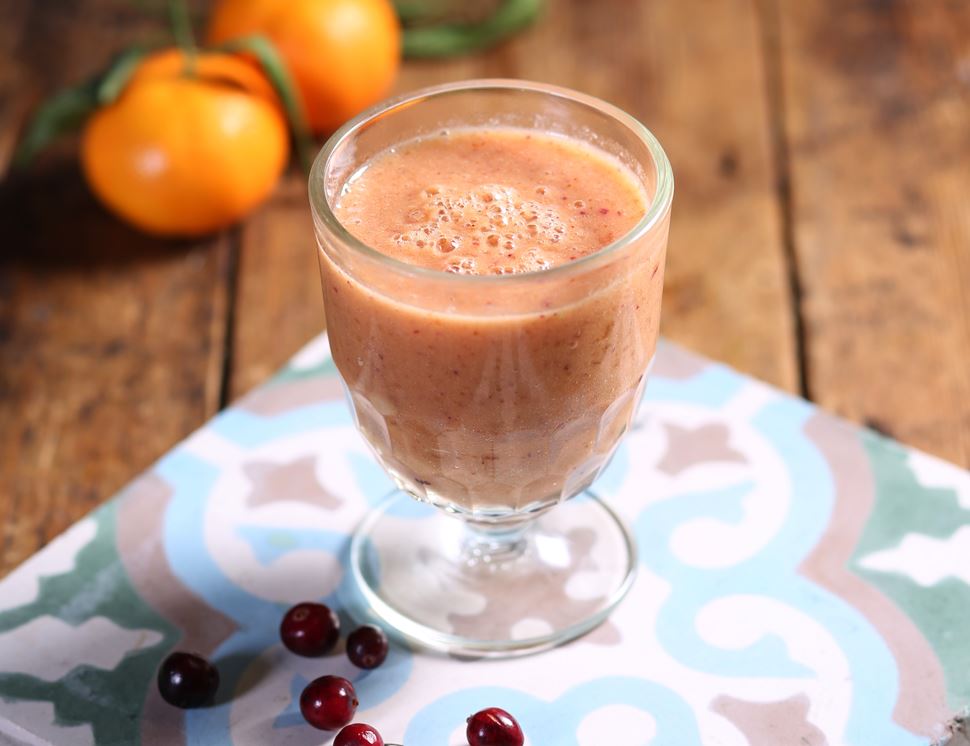 Ingredients you'll need
80g cranberries
250ml coconut water
1 banana
4 clementines
4 Medjool dates
From your kitchen
Step by step this way
1.

Add a few ice cubes and blend for a few mins till smooth. Pour into a couple of glasses and serve straight away.

2.

Tip the cranberries into your blender. Pour in the coconut water and blitz for 1-2 mins till the cranberries are pulverised, then pour the mix through a fine sieve into a jug. Use the back of a spoon to press the cranberry pulp to squeeze out as much juice as possible. Discard the pulp and pour the pink cranberry water back into the blender.

3.

Peel and break in the banana. Peel the clementines and pull as much white pith off them as possible. Break them into segments and add to the blender. Pop the stones out of the Medjool dates, roughly chop them and add to the blender.