Banana, Coconut & Pumpkin Seed Smoothie
Prep: 5 mins
A rich and creamy dairy-free smoothie that whizzes the lovely velvety texture of coconut milk with sweet bananas, the nutty crunch of pumpkin seeds and a warming dash of cinnamon.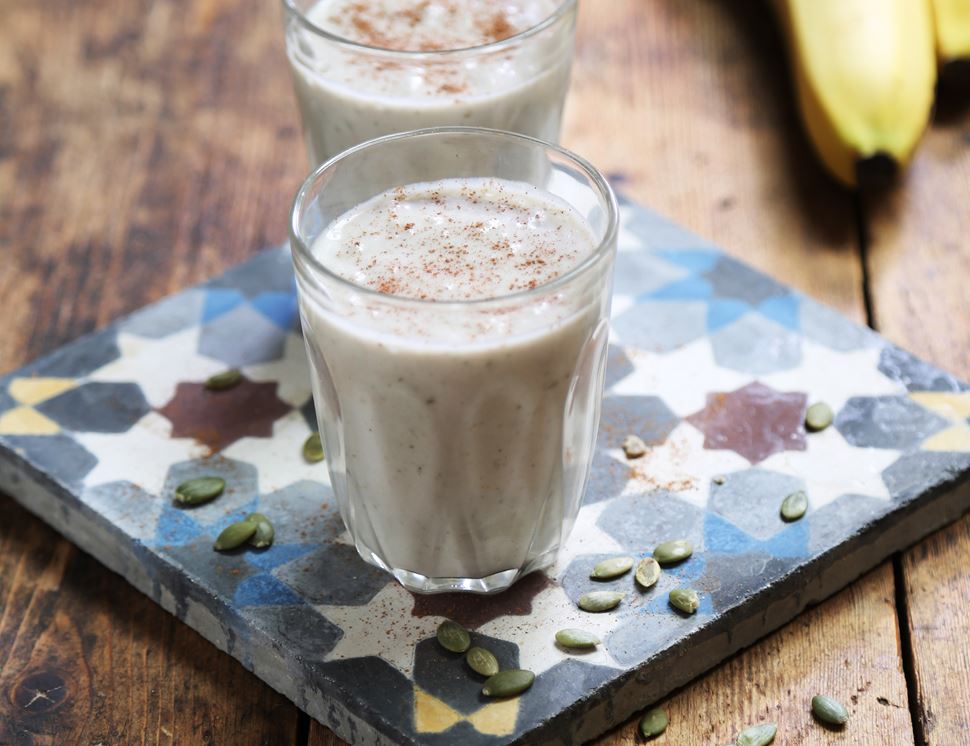 Ingredients you'll need
25g pumpkin seeds
200ml coconut milk
A pinch or 2 of cinnamon
2 bananas
From your kitchen
200ml cold water
A few ice cubes
Step by step this way
1.

Peel the bananas and break them into your blender. Tip in the pumpkin seeds. Give the coconut milk tin a good shake to mix the contents well, then pour into the blender with a fragrant pinch of cinnamon.

2.

Add 200ml cold water and a few ice cubes and blitz for 1-2 mins till the smoothie is combined. Pour into 2 glasses and sprinkle with a little more cinnamon to serve.
Tip

Extra thick shake
For a thicker, richer drink, leave out the water and just use the coconut milk. The drink will be creamier and is best served in short glasses with a few more ice cubes tumbled in.