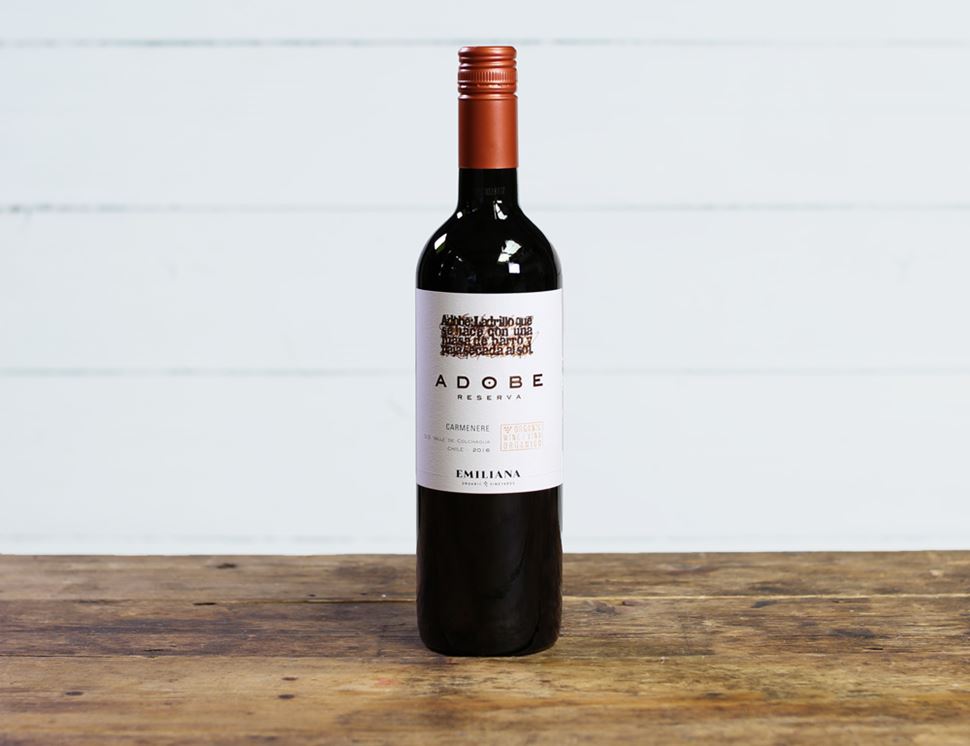 This is a fresh, juicy, ruby red wine with light notes of cherries and spicy black pepper, and a wonderfully smooth finish. Ideal with spicy pasta ragus and ripe cheeses.

ABV: 13.5%
Country: Rapel Valleys, Chile
Region: Emiliana Orgánico - 2016
Grape: Cabernet Sauvignon
Vintage: 2016
Type: Red, Medium Bodied
The Emiliana winery spreads itself over 1000 hectares across valleys in central Chile, blanketed in organic and biodynamic grapevines. They've been focused on the quality of their wines and their natural surroundings since the 80s, when they began making strides towards being a sustainable winery. They even picked themselves up the 2015 'Winery of the Year' award from 'Wine of Chile,' so we're not alone in thinking they're superb.
Grapes*, yeast

Contains sulphites

ABV: 13.5%




Store in cool, dry, dark place. Once opened, reseal and consume within 24 hours.
You might also like to try...