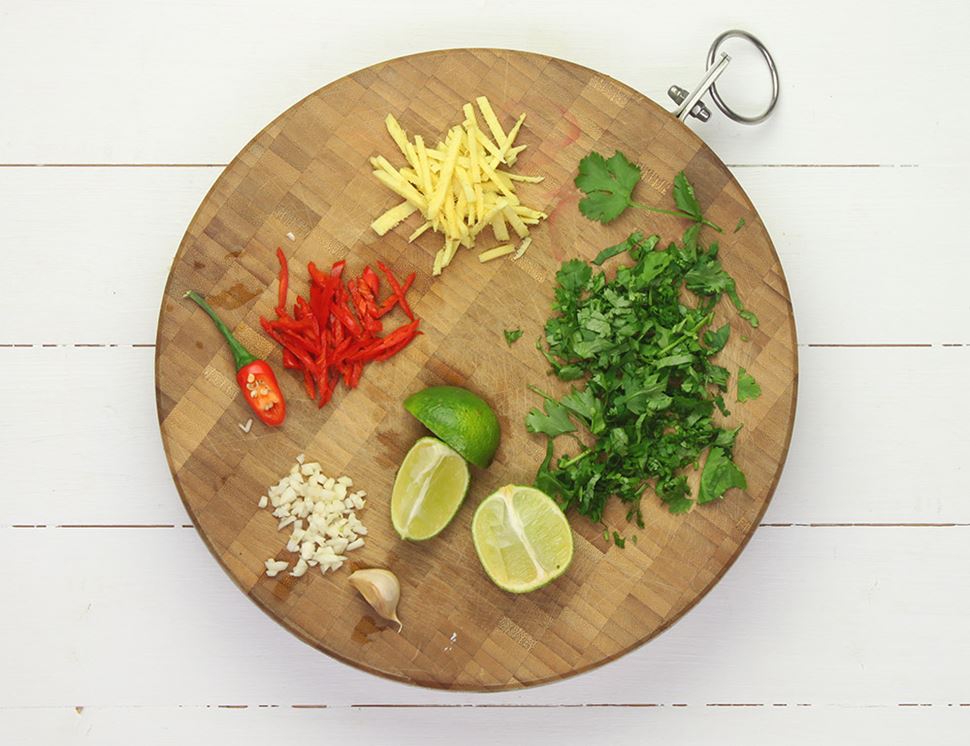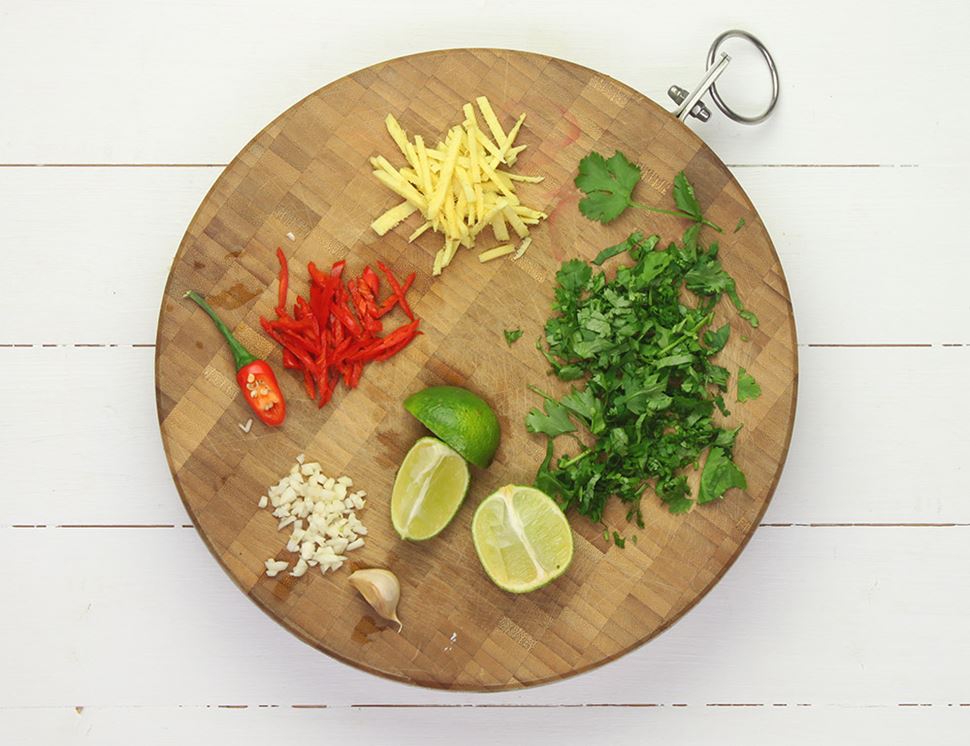 Stir Fry Flavour Bundle, Organic
We love a little bundle, we do. And we love ourselves a stir-fry. This stir-fry flavour bundle will come in handy the next time you get your wok out. Contains: Coriander, fresh ginger, a bulb of garlic, one lime and a red chilli pepper
Coriander from Simon Weir, fresh ginger, garlic grown by Ferme de la Motte, limes from Javier Moreno in Mexico and red chilli peppers from Antonio Mantecon in Spain.
Abel & Cole handles celery, celeriac and nuts on site. Due to our packing process and re-use of boxes there is a risk of cross-contamination from these, and all other allergens.
Use to jazz up your weekly veg box.
You might also like to try...