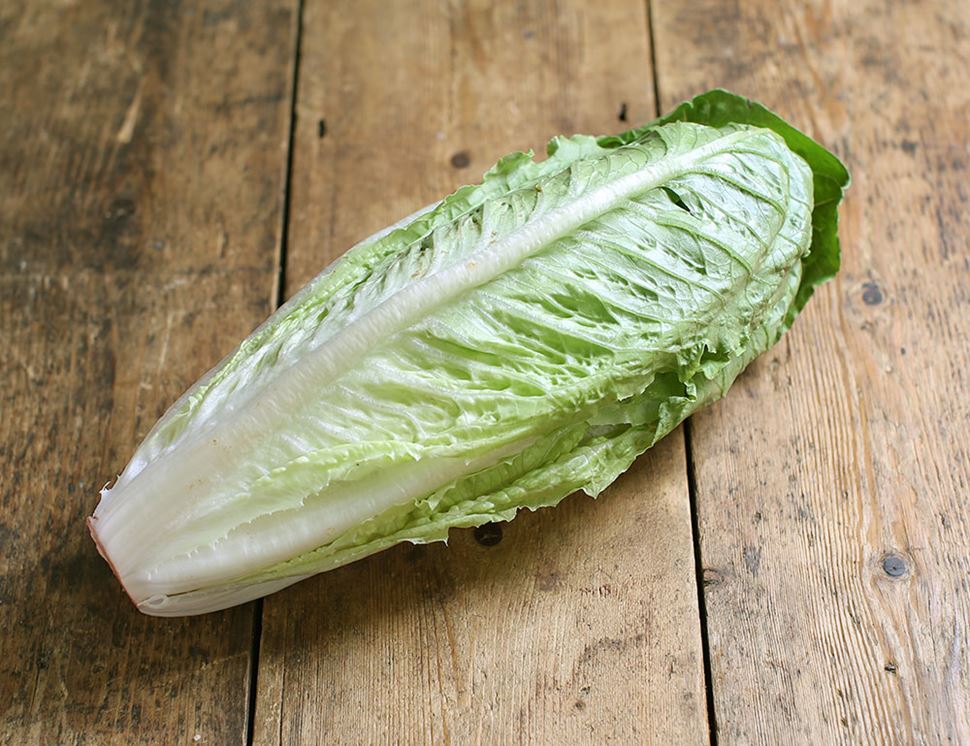 Romaine Lettuce, Organic (1 head)
Organic Romaine lettuce works wherever and whenever you need it to. Soft leaves on crunchy stalks add some bite to 'supe' up your salad. However, these luscious leaves can switch from supporting role to leading star by grilling them for a crisp, charred sweetness that turns heads as a main or side.

Country of Origin - Spain
Class - Minimum Class 2
Our romaine lettuce is from a cooperative of growers in Alicante, Murcia and Campo de Cartagena, They've been growing organically since 2006 and the cooperative is founded on the idea that we need to collaborate to help people eat healthier food. The group of farmers look after their soil with careful crop rotation and encourage wildlife on the farms by growing and maintaining the hedgerows.
Abel & Cole handles celery, celeriac and nuts on site. Due to our packing process and re-use of boxes there is a risk of cross-contamination from these, and all other allergens.
You might also like to try...