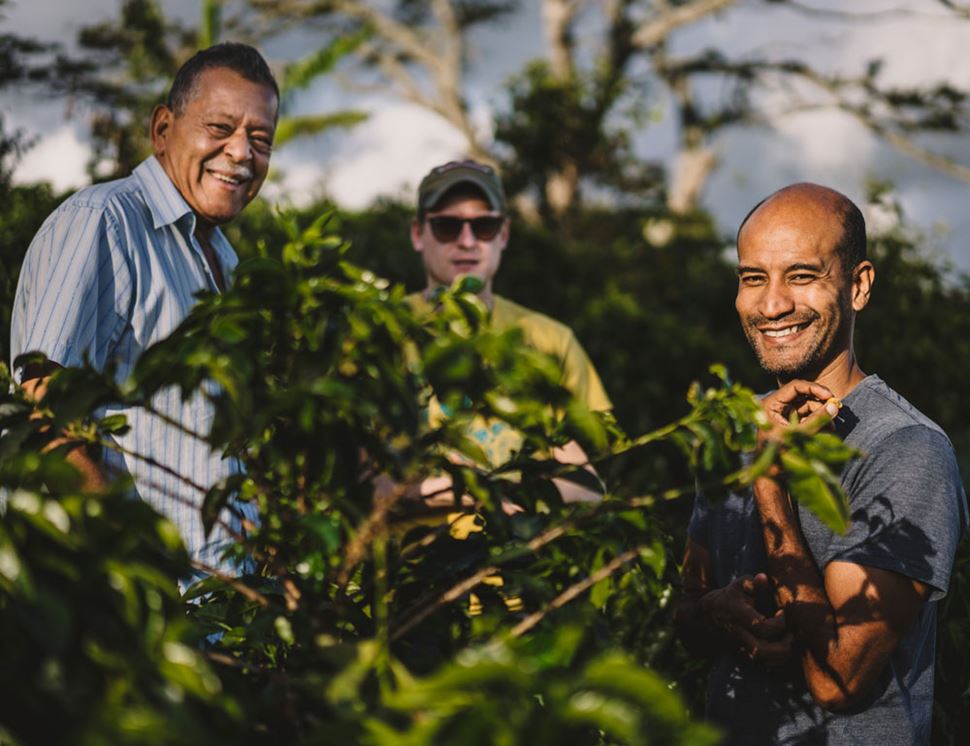 Dark Woods
Finding that perfect cup of coffee, with the right flavour and intensity, can make a real difference to your day. A cup from Dark Woods Coffee goes above and beyond to bring you that sip of the sublime, serving up fully traceable, specialty grade beans from skilled farmers.


Dark Woods Coffee combines a wealth of experience in roasting and sourcing coffee, as well as the B Corp values of being an ethical and sustainable business. Right from the start, Directors, Paul, Ian and Damian, set out to source coffee from exceptional and innovative growers, while upholding the same green principles at home. That's why they pack all their coffee in home-recyclable materials and recycle all the roasting by-products at their West Yorkshire textile mill.


By being incredibly selective with their coffee growers, Dark Woods Coffee celebrates the real skill and diversity of their farmers. They work directly with growers who conserve water and don't use pesticide sprays – guaranteeing a greener cup of coffee than larger commercial brands. Turning to smaller scale farmers also helps champion incredible initiatives, like the World Coffee Research programme and the female-led Café Femenino Project.


Experience Dark Woods Coffee's award-winning, specialty grade coffee, as part of our new and exciting Future Food collection. Discover the fascinating food and drink pioneers that we're working with, as they develop innovative ways to push the boundaries of sustainable food and drink.