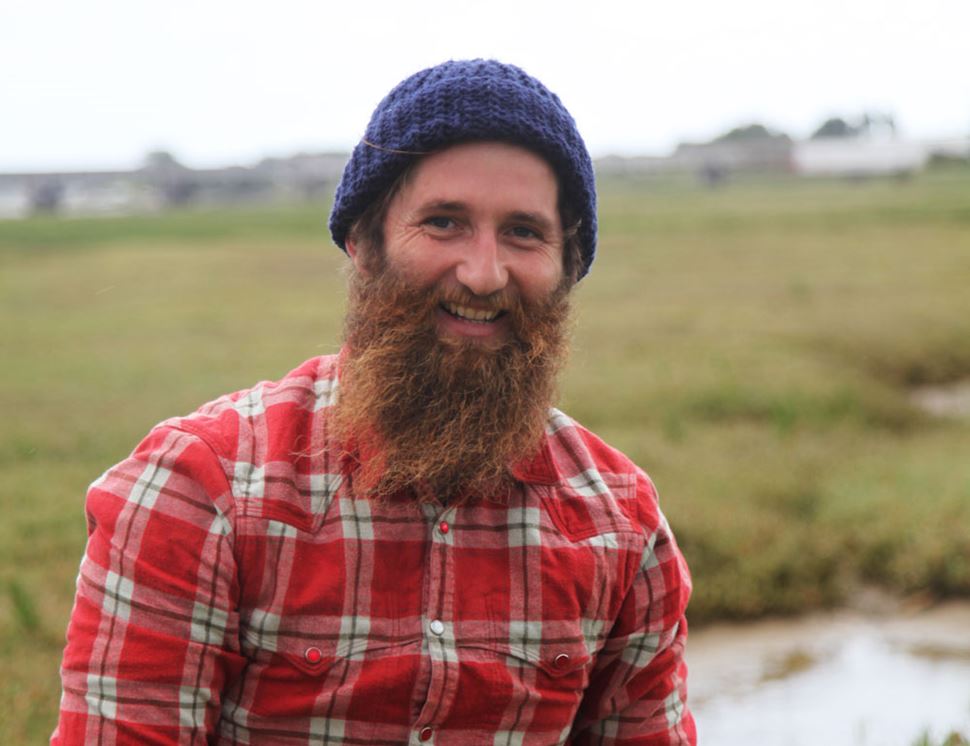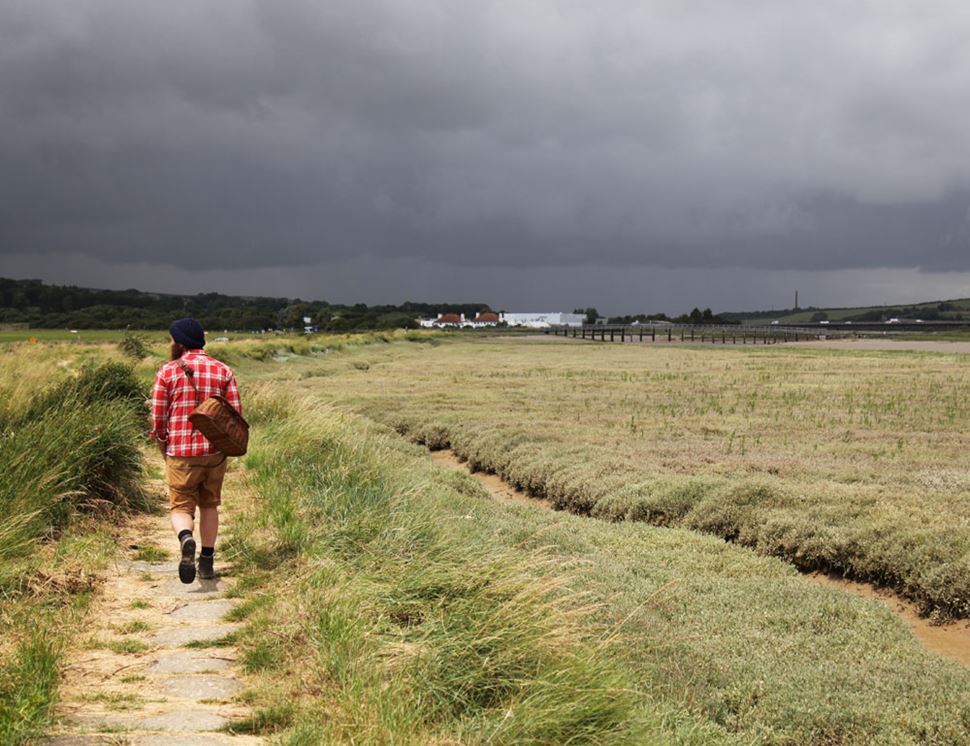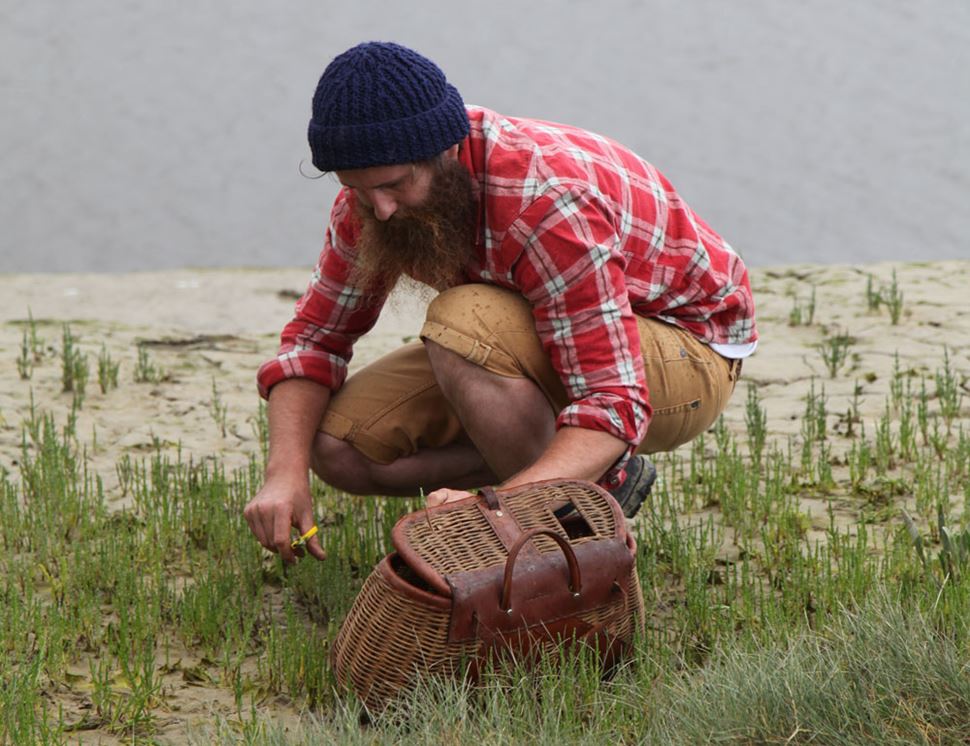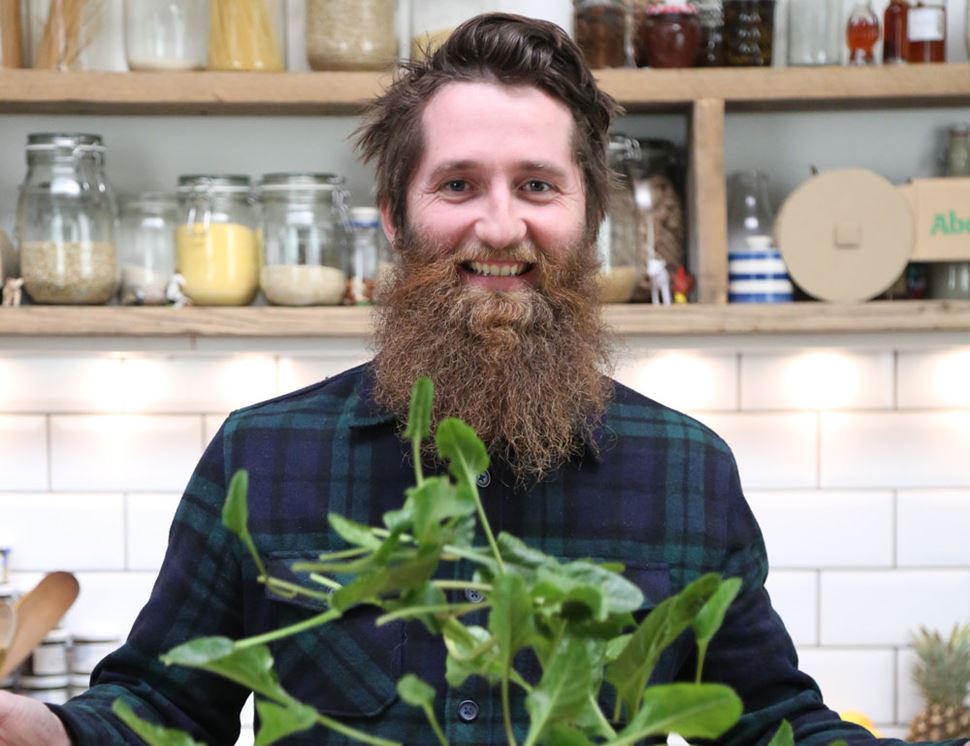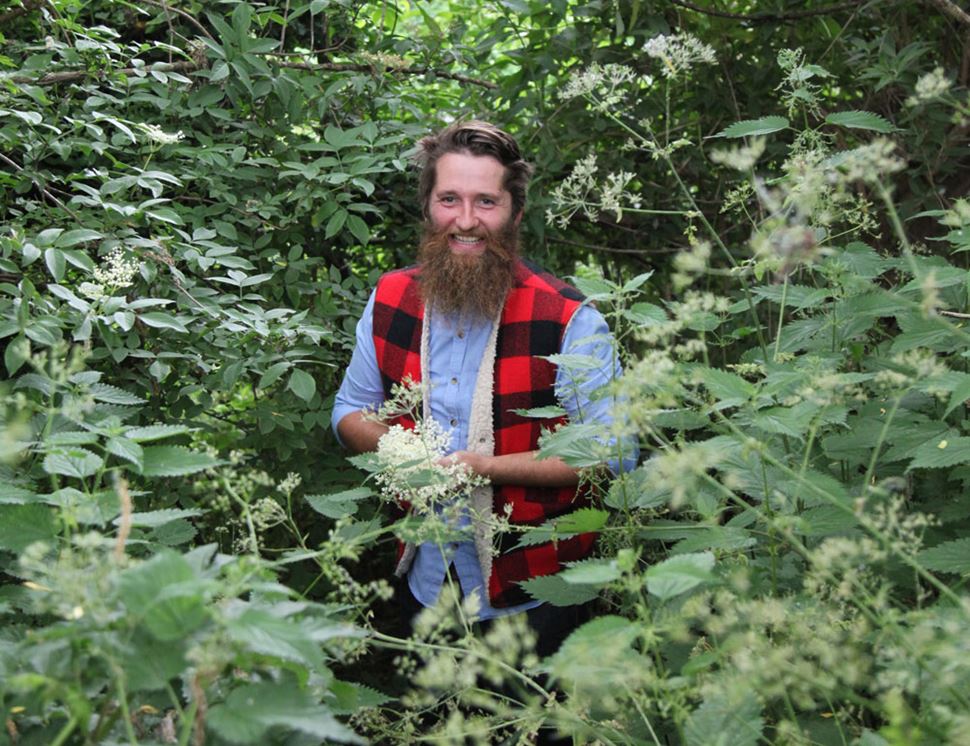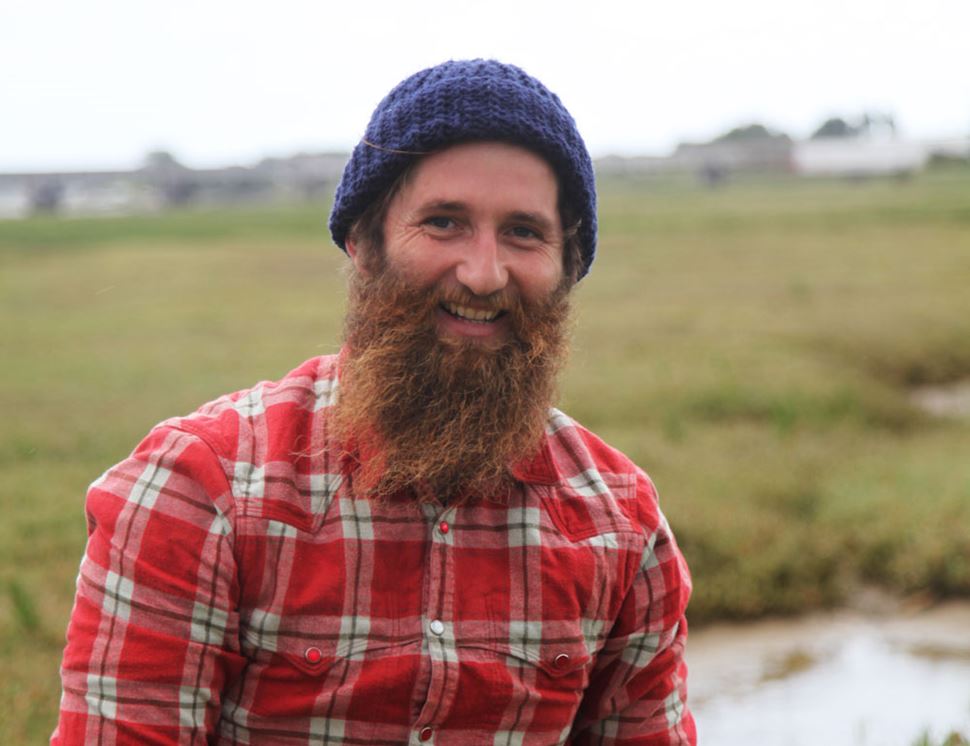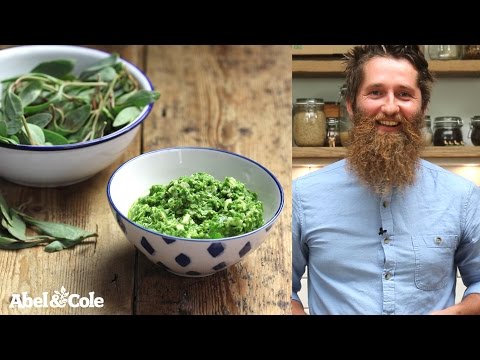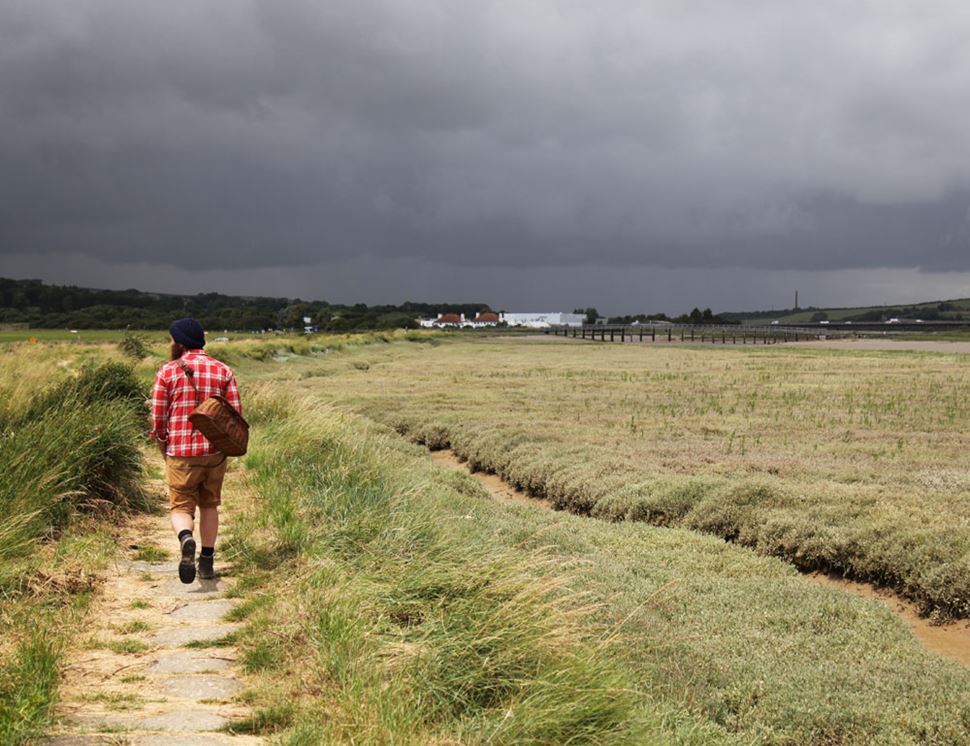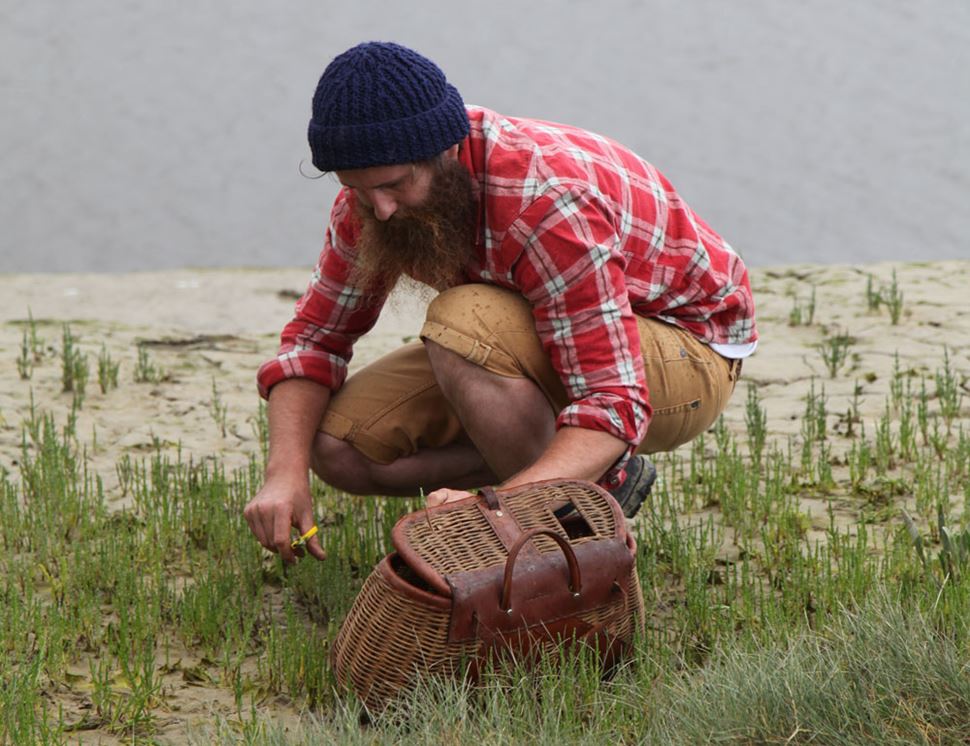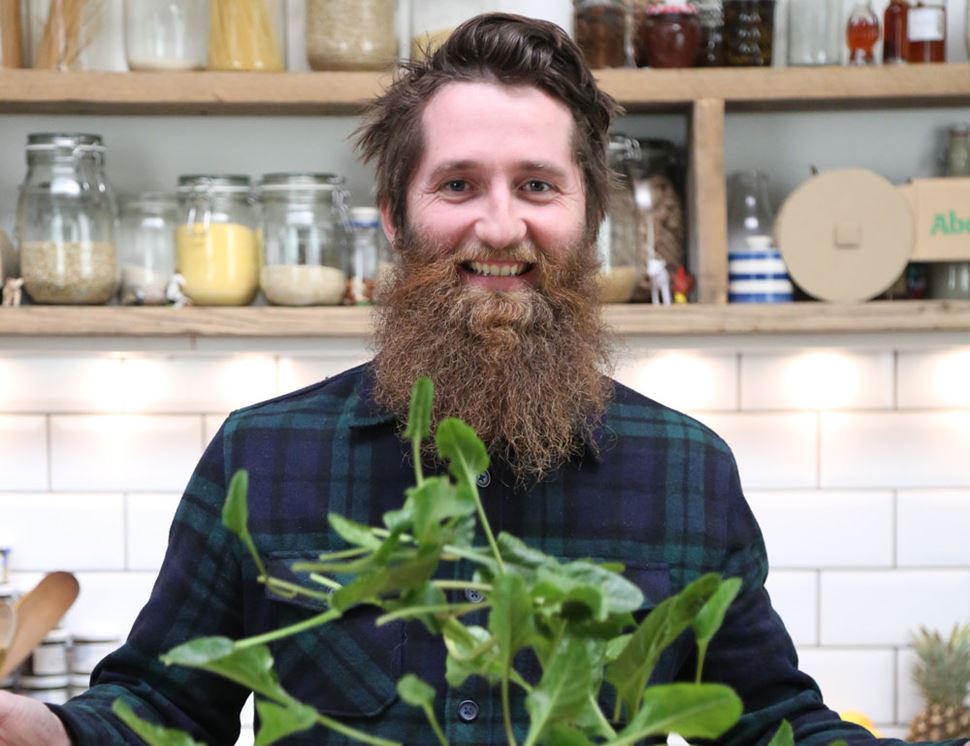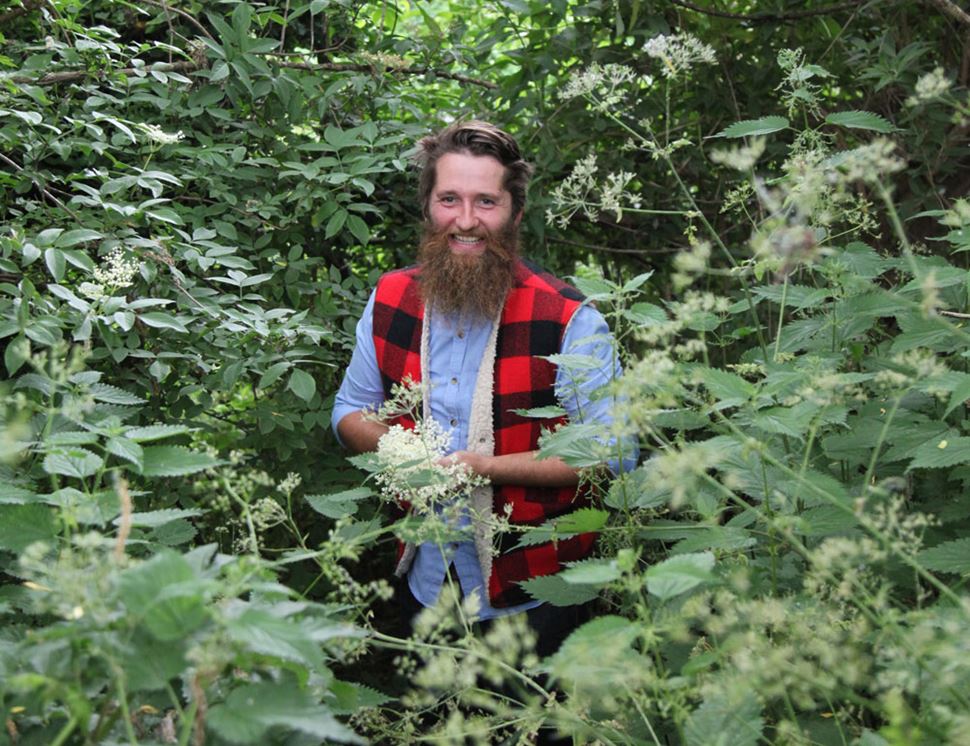 Wross the Forager
Walking and talking with intrepid forager Wross Lawrence it's clear that not only does he know a huge amount about wild foods and how to use them, he's also passionate about all things wild and seems most at home in the great outdoors.

Based in Brighton, Wross was a fisherman and tree surgeon before becoming a forager. "Ever since I can remember, I've wanted to be outside. Nature has given me my happiest memories and put food on my table, for which I'm forever indebted," says Wross.

Wross is keen for others to appreciate the benefits of foraged foods. "Wild foods are what our ancestors lived off before farming, agriculture and supermarkets, and have no pesticides or modifications. My favourite to eat is sea purslane – it's really versatile. It can be made into pesto, boiled to go with fish or you can chuck it into stir-fries."

Wross forages for wild sea purslane and marsh samphire along the marshy banks of an English channel estuary in East Sussex, crouching in the mud (and keeping an ear out for the returning tide). Sea purslane is available all year round, while marsh samphire is available in July and August. Lucky for us, Wross will be out and about in all weather to bring sea purslane and marsh samphire to your door.

He harvests in a sustainable way, only picking in small batches, making them even more of a treat. So there's no need for you to get your wellies on to try these salty sea veg for yourself.