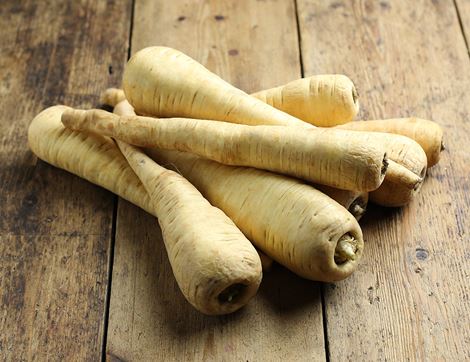 Parsnips, Organic (1.5kg)
If you're having a gaggle round for Christmas dinner, the last thing you want to do is run out of parsnips. They're an integral part of the festive feast, and we've got enough to go round. Glazed, roasted and buttered, nothing says Christmas quite like them.

Country of Origin - Holland
Class - Minimum Class 2
Our parsnips are from Jan van Geffen and his son Sam. They were amongst the first farmers who settled in the Flevopolder, a reclaimed and very fertile part of Holland. Besides growing carrots, parsnips, leeks and potatoes they specialise in various lesser known vegetables such as black salsify, parsley root and Jerusalem artichoke.
A perfect addition to any roast dinner. You do not need to keep your parsnips in your fridge; they are a relatively tough root vegetable. Keep them in a cool dark cupboard, unwrapped, or in a paper bag.


You might also like to try...