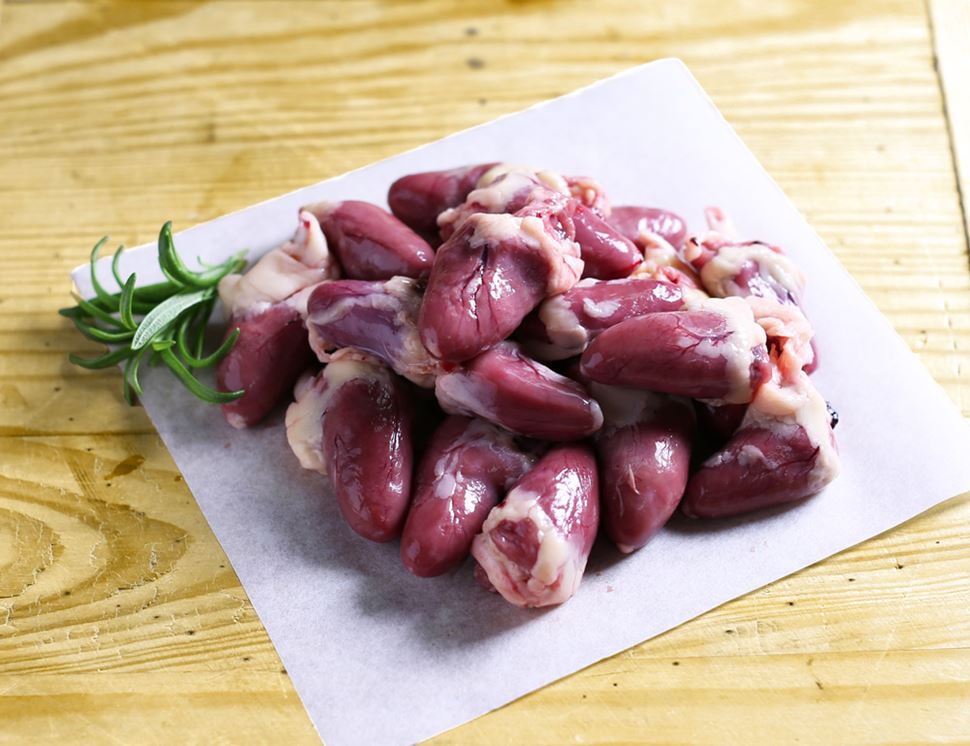 Chicken Hearts, Organic (250g)
Although they're considered offal, chicken hearts have a much milder flavour than the rest of what's considered as that. Their flavour is quite similar to dark chicken leg meat. You can try stir-frying them, or sauteeing them, and they're also quite handy when making stock.
Our chickens come from Chris Labdon's Devonshire farm. He's a fantastic farmer and all round good egg, making sure his chickens have the best possible life. Chris' chicks are healthy and resilient because they're very active, slow-grown and eat an organic diet. Chris plants trees so his chickens can peck and scratch about and explore (it's a favourite pastime of chickens). Chris really does go above and beyond to see that his chickens' quality of life is the best it can be.
100% chicken hearts*

*= produced to organic standards
Please store refrigerated between 0/5 degrees. Once opened use within 3 days and before the use by date shown (whitchever is first). Suitable for home freezing. Freeze as soon as possible after delivery. Ensure that the product is thoroughly defrosted before cooking and once defrosted, do not re-freeze.
Food contact material: PA/PE (Not Currently Recyclable or Compostable)
Contains BPA: No