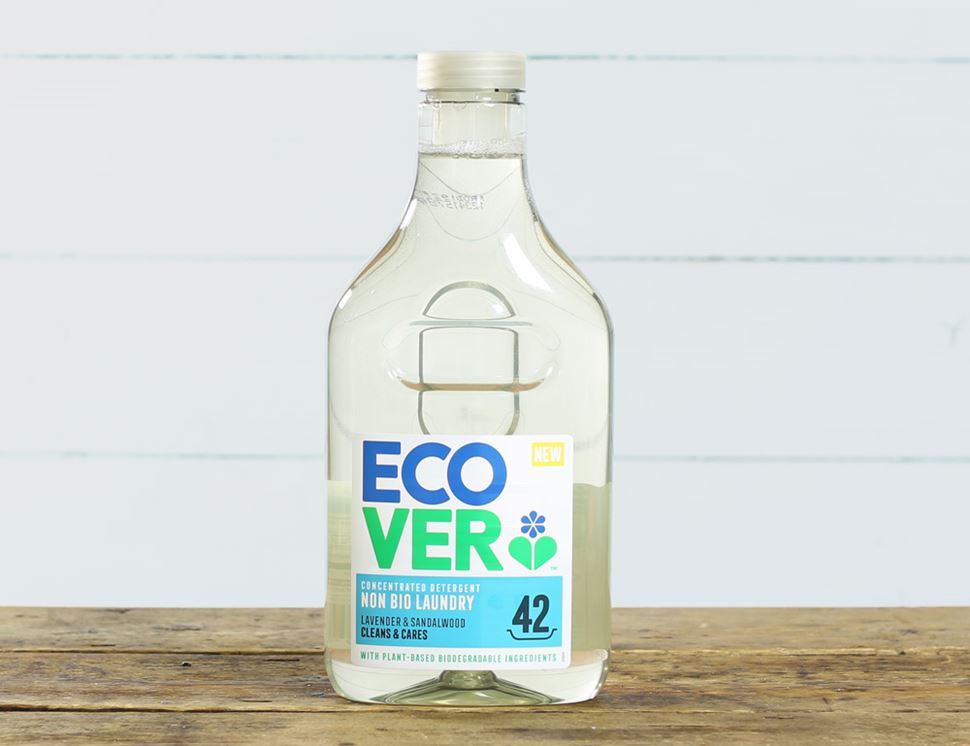 Non-Bio Concentrated Laundry Liquid, Ecover (1.5L, 42 washes)
£7.20
£9.00
(48p per 100ml)
Freshly perfumed using natural plant based ingredients, this brightener-free liquid laundry detergent is suitable for all white and colourfast clothes. It has quick and complete biodegradability and minimum impact upon aquatic life.

Lavender & sandalwood scented.


Ecover combine excellent cleaning results with the very highest environmental and ethical credentials. Their products have been developed to harness the considerable cleaning power of natural ingredients, rather than relying on the petrochemical agents used in many cleaning products. Unnecessary chemicals such as foaming agents are also avoided. Because they are free from artificial fragrances and all known toxins, Ecover products are particularly kind to sensitive skin. They are also Leaping Bunny Approved (a Cruelty Free International certification).



15-30%: Non-ionic surfactants. 5-15%: Anionic surfactants, Soap. <5%: Perfume (Limonene, Linalool, Butylphenyl methylpropional). Other: Water, Alcohol denat., Sodium citrate, Glycerin, Trisodium Ethylenediamine Disuccinate, Polypropylene terephthalate, Citric acid.
You might also like to try...
(41.6p per 100ml)

20% off

16 washes. Waterlily & honeydew scented