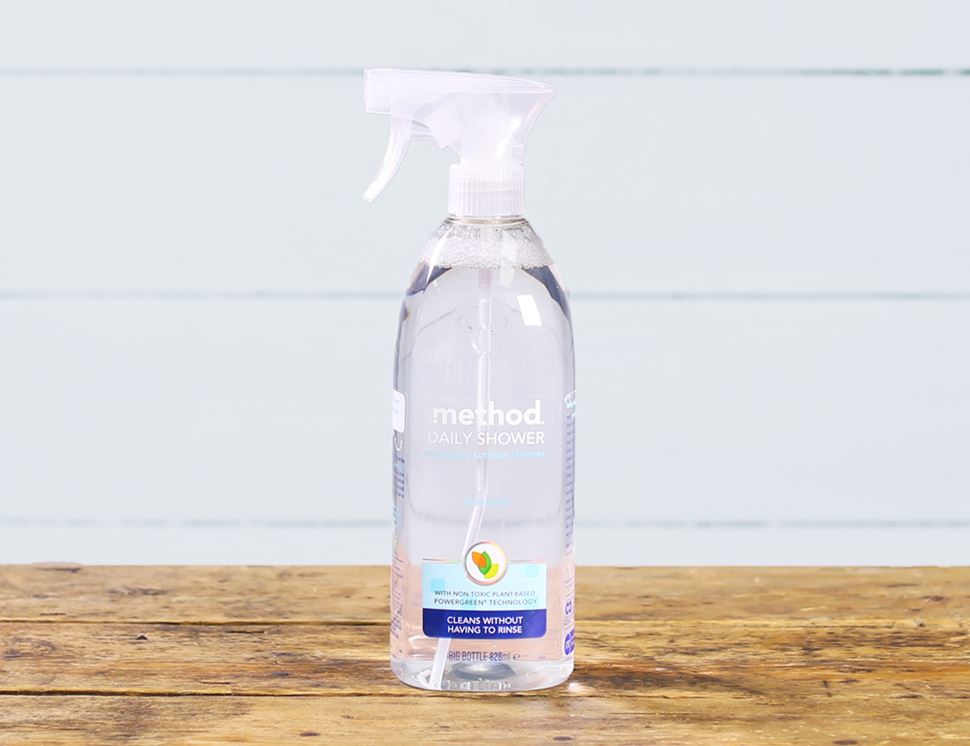 Daily Shower Cleaner, Method (828ml)
When you're not belting power ballads whilst washing, you'll find yourself inspecting your shower tiles/door. You may remember clean and shiny tiles. Wasn't the door see-through once? This does the business without the elbow grease (or nasty toxins).
Method are super green, happy cleaners. They love making our homes and planet a cleaner place. From responsible ingredient sourcing and cutting edge eco chemistry to recycled and recyclable packaging, Method make products that work. For your little planet at home and the bigger one too.
Aqua, Lactic acid, Decyl Glucoside , Potassium hydroxide, Laureth-7, Parfum, Benzisothiazolinone, Geraniol, Sodium carbonate label: <5%: non-ionic surfactants, perfume (geraniol), preservative (Benzisothiazolinone ) others: water, lactic acid, potassium hydroxide, sodium carbonate
You might also like to try...