Club Zero FAQs
Wondering what your Club Zero pots, pouches and bottles are made of? Or how to return them? Find answers to all your Club Zero queries below.
Club Zero sustainability

Is Club Zero a more sustainable way to shop?

Club Zero is an incredibly planet-friendly way to shop, helping you say goodbye to single-use plastic packaging with sustainable, zero-waste refills. By refilling and reusing Club Zero's pots, pouches and bottles, we're able to cut the carbon-cost of energy and transport at every step of our zero-waste cycle.
Club Zero Pots

How do I open my Pot?

Firmly hold the base of your pot in one hand, and gently twist the lid with the other. Squeezing the middle of the pot will make it harder to open

What are Club Zero pots made from? Are they BPA free?

Club Zero pots are made from Polypropylene and do not contain any BPA.

Why are Club Zero pots made of plastic?

The durability and ease of cleaning of Club Zero pots is key to making the whole Club Zero system work. We need to be able to use our pots at least fifteen times on average in order to offset the additional weight of the reusable pot compared to the current packaging. We also need to be able to clean them thoroughly as they'll be carrying different things every week. Given these two key criteria, plastic is the best material for the job.

What do I do if my Club Zero pot is broken?

No matter what the condition, please always send your Club Zero pot back to us with your boxes

Do I need to wash my Club Zero pot?

There's no need to wash your Club Zero pot, but do try to tip every last bit into your container at home so that they're empty when we pick them up. We'll give them a good wash once we get them back from you.

Can I keep the Club Zero pot to store my goods in and return it when it's empty?

It may feel like a small thing, but without those pots, the whole system falls apart. It's essential we keep the sustainable 'refill, return, repeat' circle moving. Instead of using our pots we've got plenty of stylish storage options for you to shop from. Check out our selection of Le Parfait jars and handy pump dispensers. Or, you can always reuse packaging you already have at home, upcycling your own jars and tubs.

Why can't you use paper bags instead of Club Zero plastic pots?

Paper bags would be single-use only, which is what we are trying to avoid with Club Zero. We also need to be able to clean our reusable packaging, making plastic the best material for the job.

What are the risks of cross contamination with other products?

Our Club Zero pots are thoroughly washed with a non-hazardous detergent, rinsed and then dried before they're refilled. Routine allergen testing is carried out on the washing process and the final pots. While we're confident every pot is thoroughly cleaned before we reuse them, our Club Zero products are packed in an area that handles major allergens. Please make sure to check the ingredients, allergens and any "may-contain" information on the product pages on our website, and the pot labels.

What's this label across the lid of my Club Zero pot?

This is a tamper-proof label. If the pots haven't been opened, this sticker will show no pattern. Once you're happy this is the case, pull off the sticker to reveal the 'void' pattern.

What's this label on the side of my Club Zero pot?

You can peel off this label and stick it on to your containers at home. It clearly labels the product's name, allergen info and use-by date.

How big is the Club Zero pot that the goods come in?

It depends on the product you are ordering. Most of our snack items come in 500ml pots; rice and other grains in 1L pots and oats and pasta come in 1.75L pots.
Miniml – Pouch Refills

How do I open my Miniml household refill pouch?

Simply twist and open the cap, then carefully tip out the contents of the pouch into your pre-purchased Miniml packaging.

What do I do if I've received my pouch and it arrives broken?

If the contents of your refill arrive broken or leaking, please get in touch with our award-winning Customer Services team. Where possible, please empty any of the remaining contents into your refillable bottle.

How do I return the empty pouch?

Once empty, place the cap back on the pouch tightly to avoid any leakages. Then, pop it into your empty boxes. We'll collect it with your other empties to be refilled and reused.

What are Miniml refill pouches made from?

Our pouches are made out of multi-layer plastic (PET/BOPA/PE) and have been designed to be completely reusable.

What is the size of the Miniml pouch refills?

All refillable pouches within the Club Zero range come in 1-litre sizes.

Are your household products, cruelty-free, palm oil-free, sulphate-free and vegan?

Great news. The answer to all these questions is Yes. Miniml's products don't contain any ingredients from animals, any animal by-products or anything tested on animals. The formulations are also completely sulphate-free, to ensure that they're gentle on skin whilst being tough on dirt. The products do use minimal amounts of RSPO Palm Oil where required. This oil is fully traceable to the plantations from which it is derived and received the Ethical Consumer's highest rating, when reviewed under our palm oil statement and policies.

Why can't we return the Miniml glass bottle to be filled instead of the plastic pouch?

Because of the weight of glass, transporting bottles back and forth can end up generating a surprisingly high amount of CO2 emissions, which we're doing our best to eliminate. Using plastic pouches allows Miniml to supply your cleaning products in the lightest packaging possible and therefore reduce the transport emissions associated with your refill. Our goal is to get as close to net-zero emissions for product packaging with the least number of deliveries. For glass, that number is about 10x higher.

What are Miniml refills washed with?

The washing is done by our partner Miniml. The pouches are washed by a 3-stage washing process using their bespoke-built industrial washer. The first stage washes the packaging with high pressured jets of water to remove any dirt or debris. The second stage is then used to remove any bacteria, viruses or fungi via a natural, green biocide (lactic acid). The third and final stage is a rinse process where the pouches are rinsed with cold water, to remove any of the biocide and foam from the packaging.

What are the risks of cross contamination with other products?

Miniml undertake random checks daily using swabs to ensure there is no risk of contamination.
ReRooted Glass Bottle Refills

Do I need to decant my ReRooted drink like other Club Zero products?

There's no need to decant your ReRooted drink. Just use up your drink as normal and then, when it's finished, give the bottle a wash, screw the lid back on and leave it out with your boxes. We'll take it back and clean it, ready to be reused again and again.

What do I do if my bottle breaks?

Firstly, and most importantly, please be very careful and protect yourself while handling broken glass. Secondly, pour the contents away and then check with your local authority whether the broken glass can be put in your household recycling. Once everything is safely disposed of, drop our friendly Customer Services team an email at organics@abelandcole.co.uk to let them know what's happened. They'll credit you for the drink and feed this back to our delivery team to make sure it doesn't happen again.

How are the ReRooted bottles washed?

Our friends at ReRooted use a special bottle-washer to ensure that the bottles are cleaned to the highest standard. While that might sound a bit complicated, it's not actually all that different to the type of dishwasher you might find in a restaurant or canteen. It's designed to shoot jets of washing-up liquid and water directly into the bottles, instead of all around a machine, ensuring the most thorough clean possible.
Our dairy milk refills

What's included in the Club Zero Range?

For the moment our cow's milk refills are only available in 1L bottles. This is due to the complexity of washing different sized containers. However, all the different percentages are available in reusable bottles through Club Zero.

When will 500ml and 2ltr milk bottles be available in reusable bottles?

We're working on this. We'll let you know as soon as they're available.

What is the cleaning process of the bottles at Berkeley Farm?

First, they're put through a visual inspection, to make sure there won't be any leaks or serious contamination. Then they go through a first wash cycle at 70°C using a 5% caustic solution at high pressure. This removes debris and kills any bacteria and other microbes. After that, they go through a room temperature rinse cycle. This removes any residue left over from the previous step. Finally, they go straight onto a conveyer to be filled with milk so that this is done when they're at their cleanest.

Why it's okay for us to reuse this plastic?

Plastics often include different polymer additives – they give the overall material different properties, such as stretchiness in cling film. When things made from these materials are used, there is potential for some of the additives to 'migrate' out of the plastic. This is a big concern in food as these can be harmful to human health such as BPA. This migration can also happen during the washing process, and the risk of this happening must be accounted for to clear plastic material for use. Fortunately, the UK food standards agency regulates this through legislation tied to the EU standard (EU 10/2011).

For our bottle, we chose a virgin Polypropylene material and tested for the appropriate additives (based on the composition of the material) after multiple uses and washes. Our tests showed that the migration of these regulated additives was well below the maximum threshold level and the process of washing, filling and transport was found to be safe. We've put rigorous control processes in place to ensure that, in addition to the plastic being safe, the bottles are being cleaned to a suitable standard on every re-use.

Why can't you collect bottles without the lids left on?

Collecting bottles without a lid could potentially contaminate other customers' orders if they spilled inside van. That's why we can't accept any bottles that are left out without lids. Rinsing your bottle before sending it back also really helps ensure our bottles can be used as many times as possible. They'll be carefully graded at the dairy by visual inspection and random monitoring to make sure they don't pose any risk to customers.

Will you collect back my other milk bottles?

At the moment we can't take back any other milk bottles. One of the biggest factors we considered in launching this part of Club Zero was the impact it has on the available space in our vans. We need to make sure we're not overfilling our vans with empty packaging we can't process properly. That's why our drivers will refuse any packaging returned that isn't part of Club Zero or our Plastic Pickup. Any 500ml or 2ltr bottles should be recycled through your council's curbside recycling.

Why have you chosen plastic instead of glass for your Club Zero milk?

We chose to use returnable plastic bottles to cut the footprint of our single-use milk bottles in half after just four returns compared to heavier glass bottles. To find out more about the science behind our decision, visit our blog, here.
The Club Zero range

Where do your glass containers come from?

Our 'keep-me' glass containers come from our friends, Le Parfait. Founded in early 1930s in Reims, France, Le Parfait are rooted in tradition and are big fans of doing things the old fashioned way. We're hoping to get our hands on bamboo containers as an alternative in the future too.

Will storing these items in this way affect their shelf life?

No, it will not.

What's the use-by date of my Club Zero product?

This information will be displayed on the label on the side of your VIP. You can peel off this label and stick it on to your containers at home. It clearly labels the product's name, allergen info and use-by date.

Where are the Club Zero products packaged?

We partner with several like-minded companies to pack and delivery your Club Zero staples.

Dizzie, who fill and wash your reusable pots
Miniml package your planet-friendly household cleaners
Rerooted fill your delicious plant drinks
Berkeley Farm Dairy product and package your tasty cow's milk

What happens if I forget to give my Club Zero containers back? Will you remind me?

In the future, we hope to have a system that will keep track of your refills. Until then just pop your empty containers with your boxes to be picked up with your next delivery.
Club Zero costs

Why are some Club Zero products more expensive than the plastic wrapped alternative?

The process for preparing and packing Club Zero products has required (and will continue to require) us to offer a new service that goes above and beyond our usual way of doing things. There's a huge amount of work going on behind-the-scenes, from washing and refilling your pots to delivering them to your door. There's a small increase factored into the prices of our Club Zero products, to contribute to the cost of keeping our Pots and Pouches in circulation.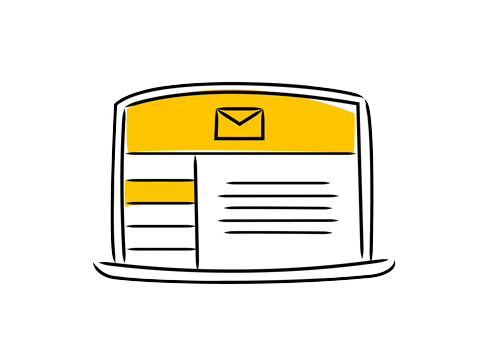 Send us your questions, suggestions and dog or cat photos.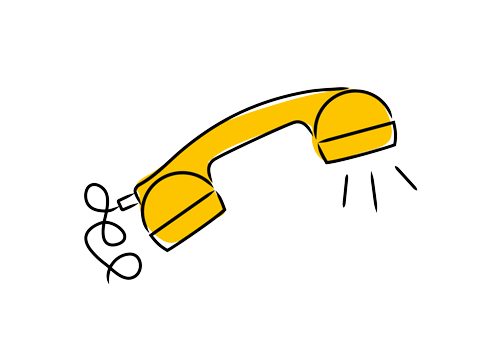 (locally that's 020 3856 8560)
Our lines are open
Mon to Fri: 9am – 5pm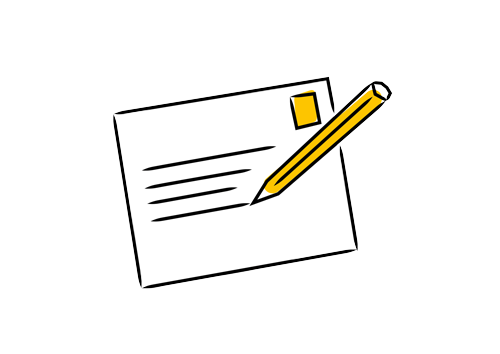 WRITE TO
Abel & Cole Limited,
16 Waterside Way, Plough Lane,
Wimbledon, SW17 0HB