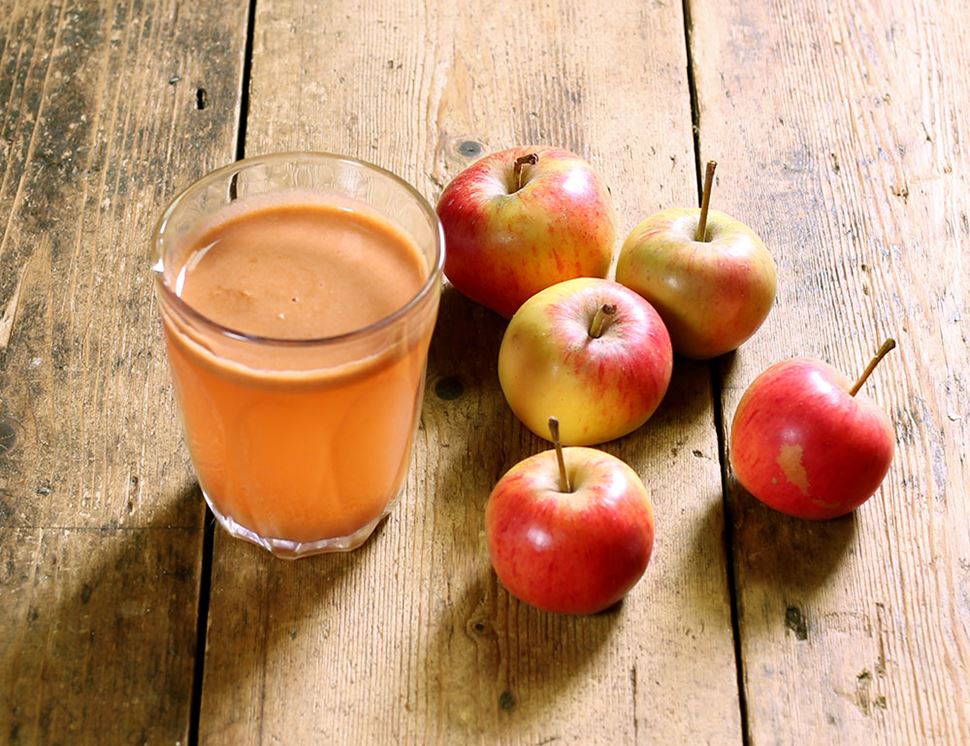 Apples For Juicing, Organic (3kg)
Apples make great juice buds with mint, pineapple or raspberries. The possibilities are endless.

Country of Origin - UK
Class - Minimum Class 2

Variety:Gala
Paul and Sara Ward, who've four and a half acres of orchards and wild flower meadows, provide the majority of our UK apples. Upon discovering that an estimated 90% of the organic fruit sold in Britain is imported they set out to change this. They steer clear of supplying big chains and send their delicious orchard fruits to farm shops and box schemes like ours. Recently, Mole End Organics have won two first prizes for Organic Spartan and two second prizes, one for Organic Egremont Russet and one for Organic Rueubinstep, in The National Fruit Show (2016) competing against conventionally grown fruit.
As a snack, the only preparation needed is a quick rinse under the tap. Unpeeled apples will provide you with the most vitamin C and fibre. Also without the use of pesticides and other chemicals on our apples, there will be no harm if you dig straight into your fruit box delivered to your door! Apples can last longer than most other fruits, but are better when fresh. We recommend you keep them in your fridge to keep their crunchy, crisp taste. Don't forget to wash your fruit and veg before use.
You might also like to try...