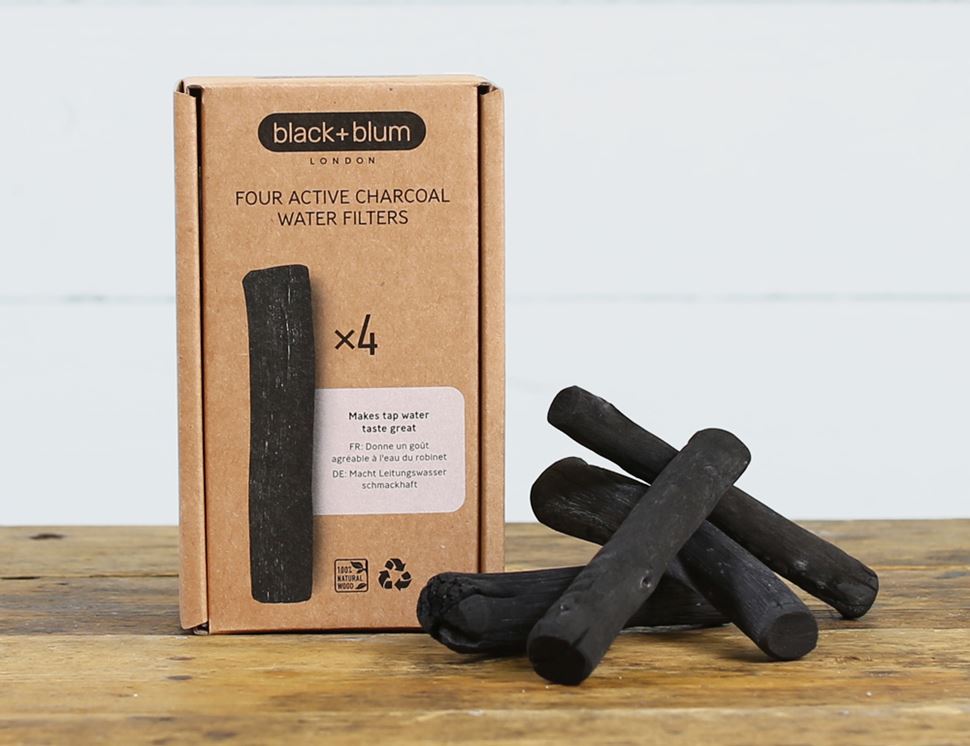 Active Charcoal Water Filter, Black & Blum (pack of 4)
If you've already converted to binchotan charcoal water filtering, you'll know just how effective it can be at giving your water bottle a crisp, pure taste. This pack of four replacement filters offers two more years of natural filtration, using a natural technique that has been perfected over the centuries in Japan.
Just pop your binchotan active charcoal into your regular water bottle, rattle-stopping coil and all, and allow it time to draw impurities out of the water. Leaving it to work its magic overnight is ideal, but you should start tasting the difference after only an hour. This filter will remain effective for up to six months and can simply be boiled at the three-month stage to recharge if you notice any reduction in taste. Once you're ready to replace your filter, you can find refills in our shop, and any spent filters can be planted to return the nutrients from the sustainably sourced wood to the ground.
Dan Black, founder and lead designer at Black & Blum Ltd. puts his heart and soul into every one of his creations, and his whole team is dedicated to supplying sustainable quality to every customer. Their binchotan charcoal filters are an easy-to-use, plastic-reducing solution for those who are put off refilling their own water bottle by the chemical tastes of some hard-water areas. Their ethos is to design products with re-use and sustainability in mind, ensuring that they have a long life using eco-friendly materials where possible.
Store in a cool, dry place.
Food contact material: Polyethylene terephthalate (Recyclable)
Sleeves/wraps/seals: Cardboard (Recyclable)
Contains BPA: No
You might also like to try...