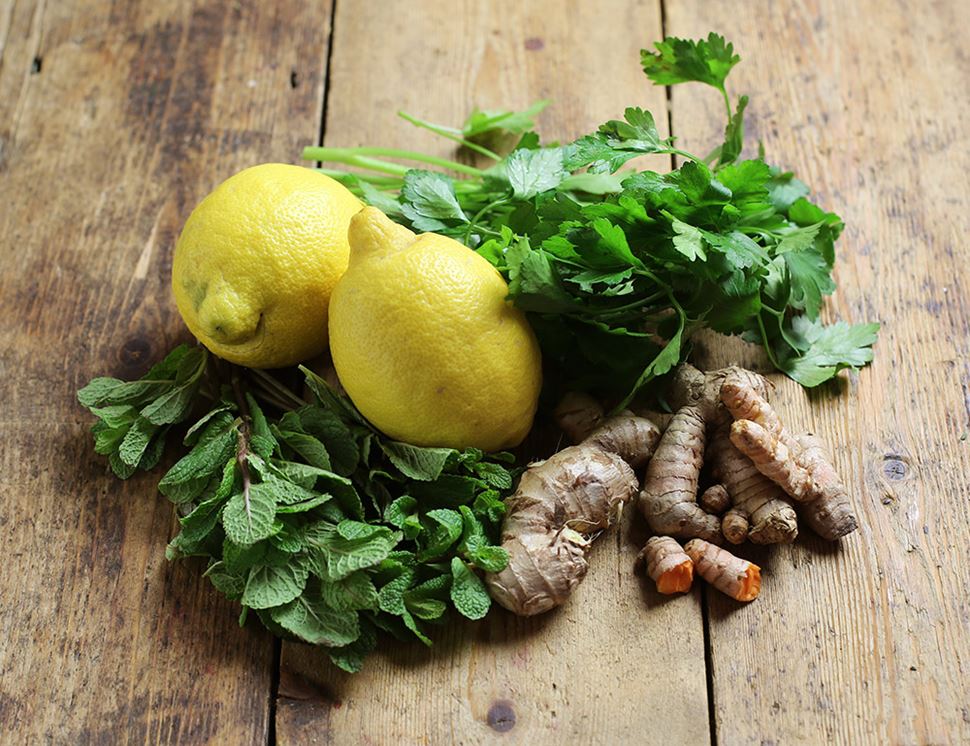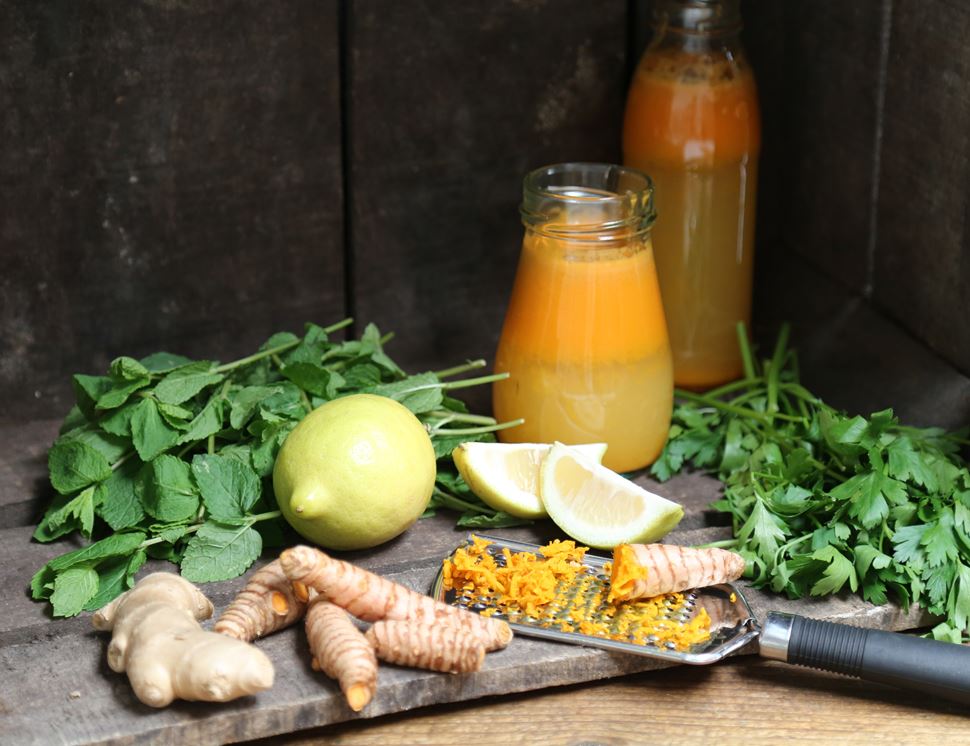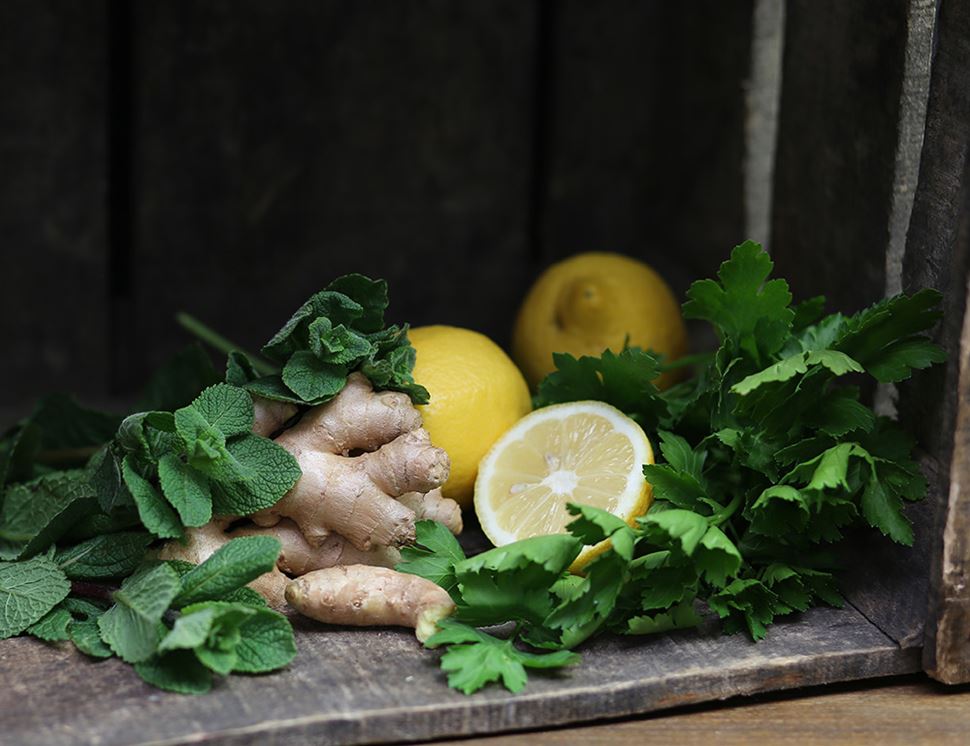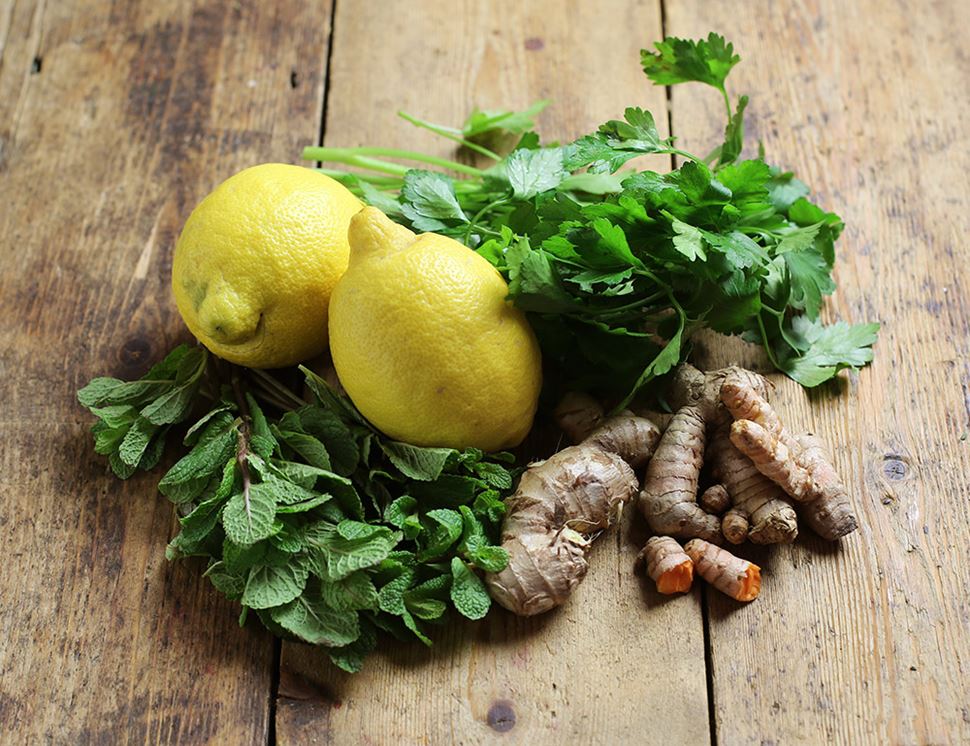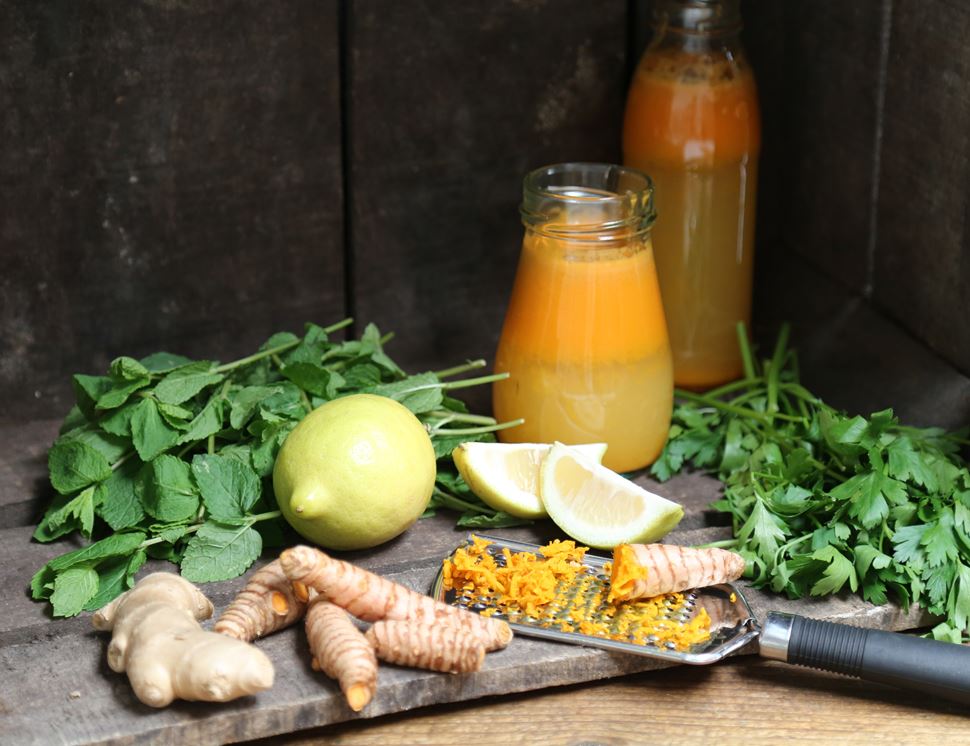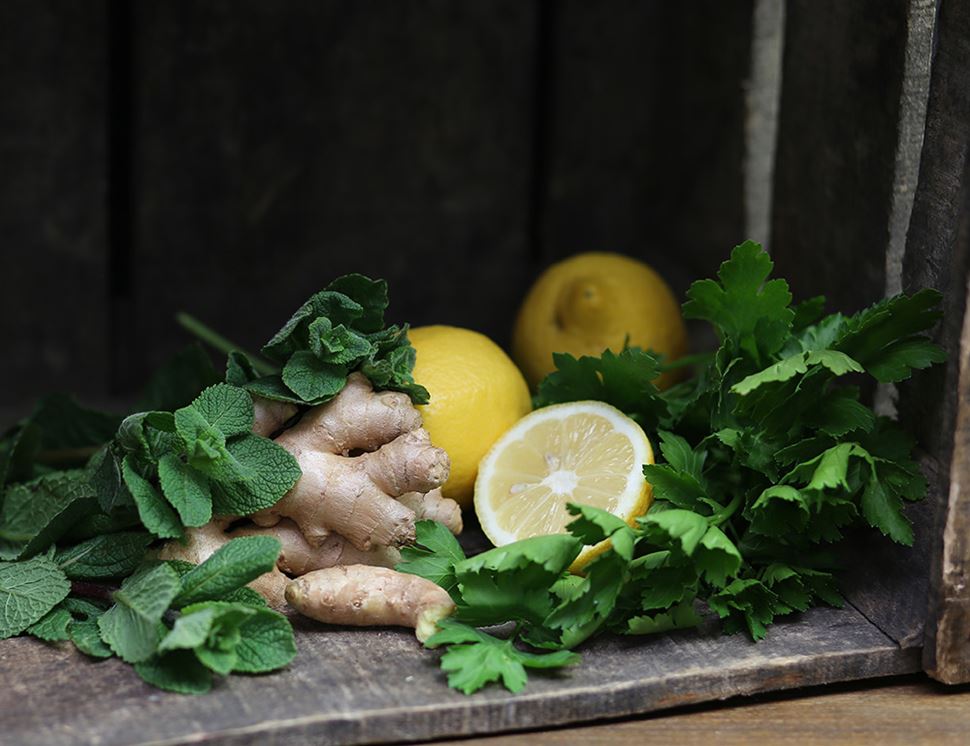 An organic selection of lemons (x2), mint (30g), parsley (30g), ginger (50g) and turmeric (50g) to pep up your weekly recipes. This "flavour kit" can jazz up juices, smoothies, hot drinks, stir-fries and can be used alongside your fruit & veg box.

Each ingredient is full of good stuff to add a notch to your juicing belt. We've included mint, which is a source of iron, contributing to the reduction of tiredness and fatigue. And there's also parsley, which is high in Vitamin C and is a source of Vitamin A, which both contribute to the normal function of the immune system.

The Booster Bundles comes as is so you won't be able to 'Tailor' this box.


- Lemons (2 pieces) – from Pippo Ziino in Sicily
- Mint (30g) - from Simon Weir in Hampshire
- Parsley (30g) - from Simon Weir in Hampshire
- Ginger (50g) – from Rafael, Peru
- Turmeric root (50g) - from La Grama, Peru
Abel & Cole handles celery, celeriac and nuts on site. Due to our packing process and re-use of boxes there is a risk of cross-contamination from these, and all other allergens.
Use to jazz up your own weekly recipes or use in conjunction with our juice, smoothie, or fruit & veg boxes.
You might also like to try...