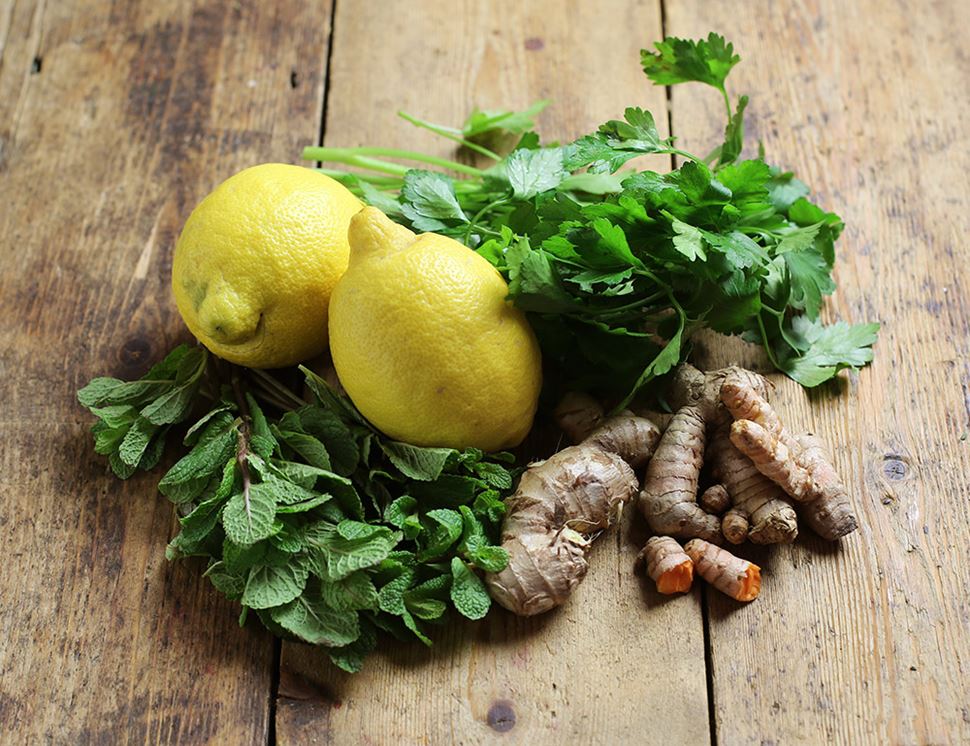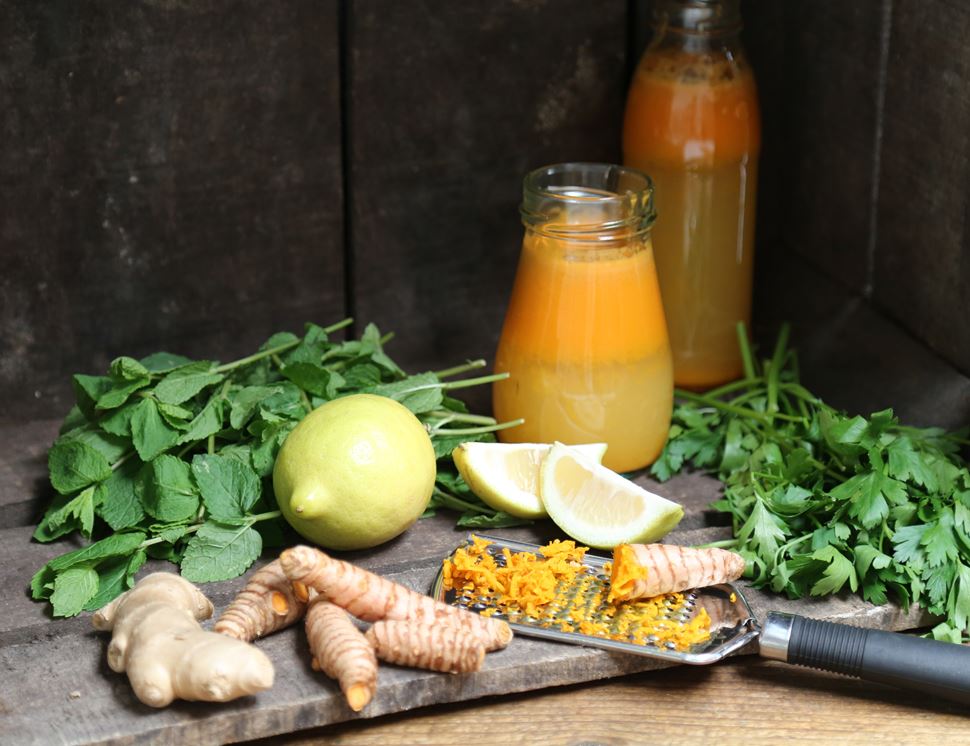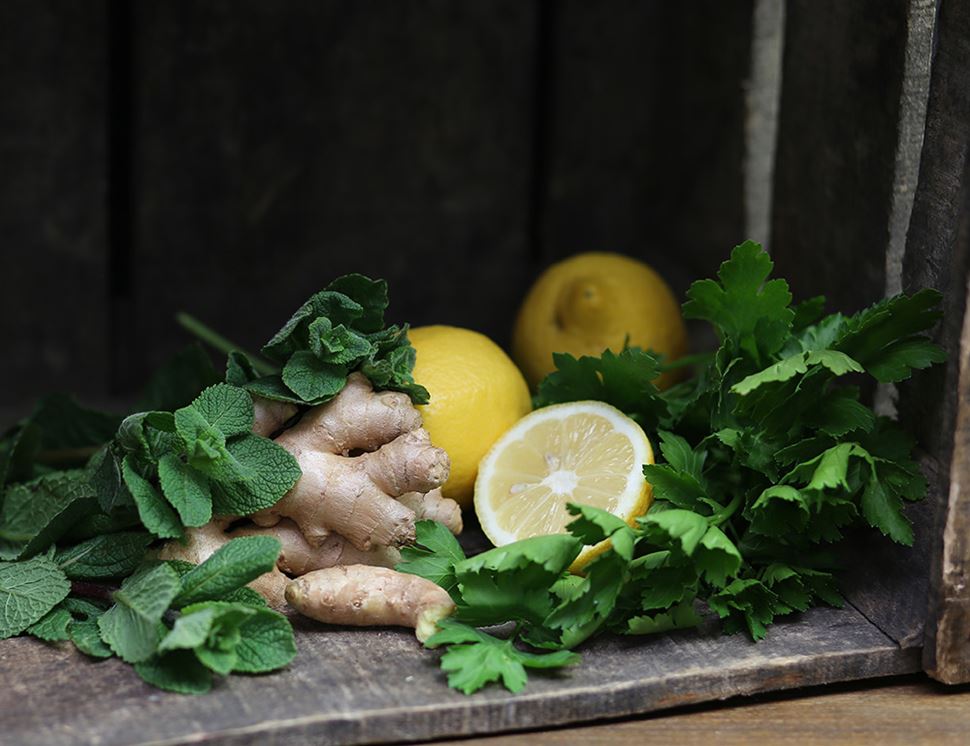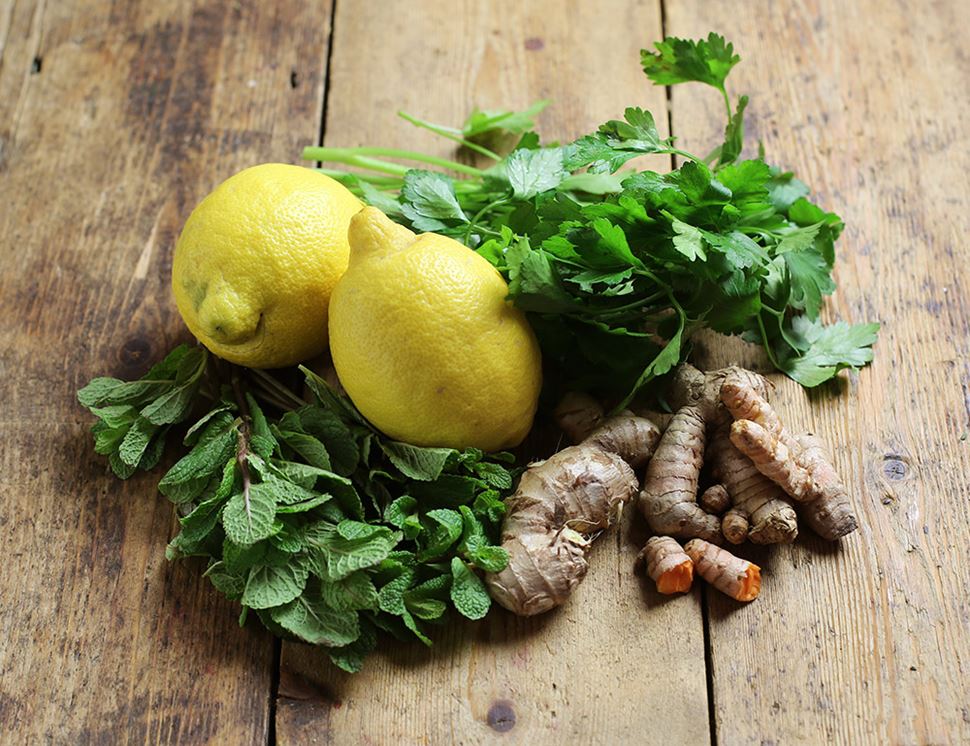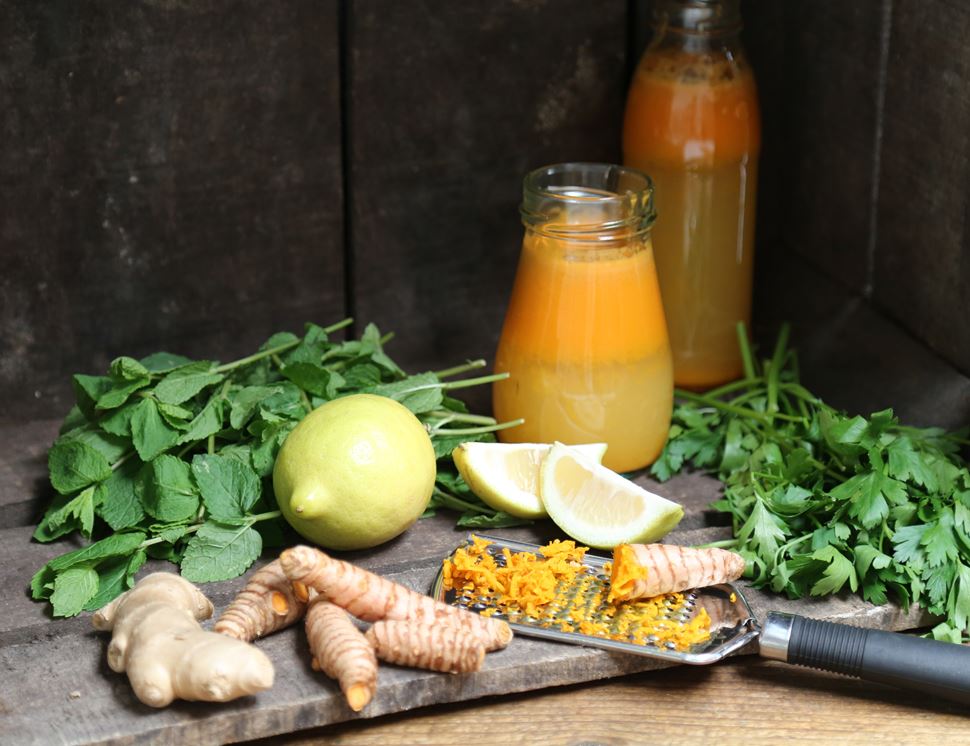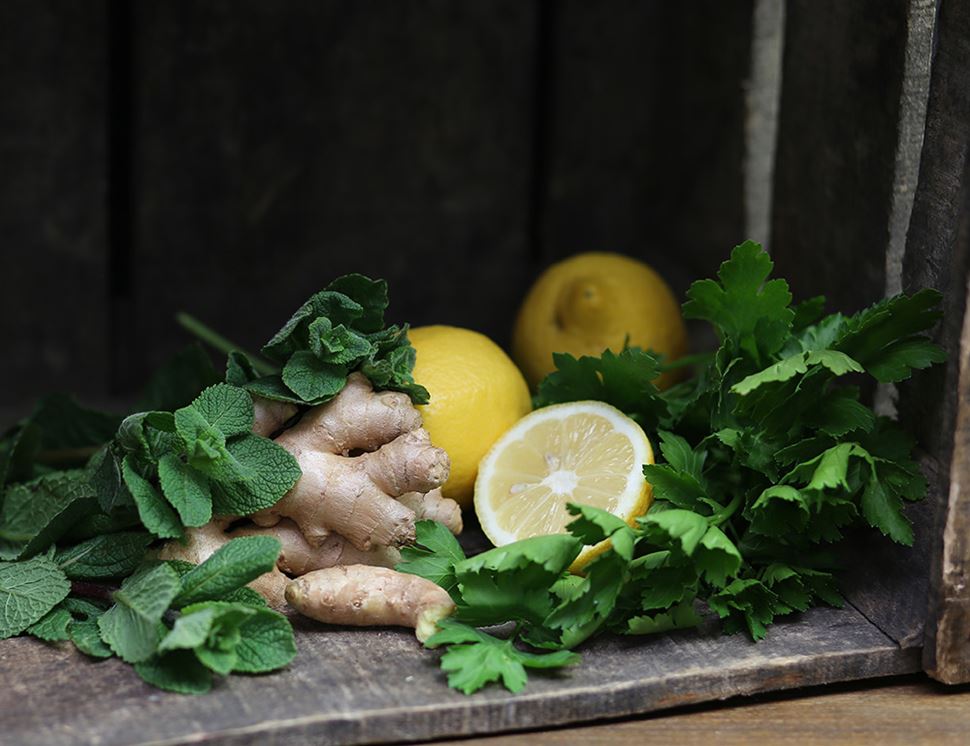 An organic selection of lemons (x2), mint (30g), parsley (30g), ginger (50g) and turmeric (50g) to pep up your weekly recipes. This "flavour kit" can jazz up juices, smoothies, hot drinks, stir-fries and be used alongside your fruit & veg box.

Each ingredient is full of good stuff to add a healthy notch to your juicing belt.

Ginger is said to be particularly helpful for people with indigestion.
Turmeric benefits include its anti-inflammatory and anti-oxidant properties. 
Lemon is a good source of vitamin C which can strengthen immunity.
Parsley is a good source of calcium, which helps maintain bone health. 


The Booster Bundles comes as it is so you won't be able to 'Tailor' this box.



- Lemons (2 pieces) – from Pippo Ziino in Sicily
- Mint (30g) - from Simon Weir in Hampshire
- Parsley (30g) - from Simon Weir in Hampshire
- Ginger (50g) – from Rafael, Peru
- Turmeric root (50g) - from La Grama, Peru
Use to jazz up your own weekly recipes or use in conjunction with our juice, smoothie, or fruit & veg boxes.
You might also like to try...