Celebrate B Corp Month 2021

B Corp month is a chance to celebrate all of the brilliant things that go on behind-the-scenes of a sustainable business. We've been B Corp certified for a number of years now, and the comprehensive certification process challenges us to always innovate and improve our positive impact. From giving back to the community to protecting our planet, creating an inclusive working environment to setting positive business standards, here are some of the milestones we've achieved on our B Corp journey this year.

FIRST THINGS FIRST, WHAT IS A B CORP?
"Certified B Corporations are businesses that meet the highest standards of verified social and environmental performance, public transparency, and legal accountability to balance profit and purpose. B Corps are accelerating a global culture shift to redefine success in business and build a more inclusive and sustainable economy." – B Corporation

For the team here at Abel & Cole, the B Corp certification provides us with a measure of our positive impact on the world. With every year that goes by, we work to improve our B Corp impact score. We can also collaborate with and support fellow B Corps, making the most of the tight-knit community of like-minded folks who sustainably balance profit and purpose. The B Corp journey is always evolving and we would never say "our work here is done." There's always more good that we could do in the world.
HIGHLIGHTS FROM THIS YEAR'S B CORP JOURNEY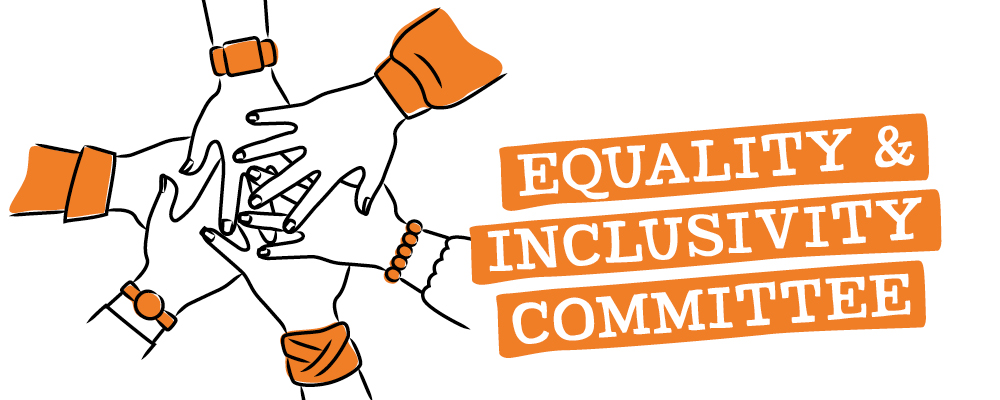 Our Equality & Inclusivity Committee has been set up with the goal of ensuring that every member of the Abel & Cole community feels represented and heard. We have a team of subject matter champions, who put forward ideas that push our inclusivity forward in the right direction. Like James, our LGBTQIA+ Champion, who requested that colleagues add their gender pronouns to email subject lines. Or Dave, our Co-Mental & Physical Health & Disability Champion, who developed training for our Customer Service team on how to deal with racism during a customer call. For Ellie, who co-champions with Dave, her goal is "to think about how we can improve our culture and community from a mental and physical health and disability perspective, where everyone feels equal and valued, can be vulnerable, share their stories, be their whole selves and know that they'll be supported." By creating this culture, she hopes to bring about "even more positive change" so that being "part of the Abel & Cole community is a brilliant experience."

"As someone who lives with mental ill-health, I know how important it is to talk about it, share your experiences, and be able to use those experiences to support others and make a meaningful impact." – Ellie, Co-Mental & Physical Health & Disability Champion

The committee has written an Anti-Racism Charter, that outlines our key targets. From tackling unconscious bias in recruitment to ensuring our marketing best represents the team and our organic community, we have a clear plan of action for improving representation. Race & Ethnicity Champion, Jeanette sees the committee as "a key part of our mission to create an inclusive environment where diversity thrives". For her, the Charter demonstrates a commitment "to being an anti-racist organisation with clear action points to make sure this is embedded across the business."

"As a second generation immigrant – my parents are both from Hong Kong but I was raised in the UK – we were always taught to work hard and keep our heads down. I would brush off racist comments directed at me as it was easier to smile and try to fit in rather than be the difficult one. The Equality & Inclusivity Committee is important to me as it's a real opportunity to create real change where people can be their authentic selves in the workplace." – Jeanette, Race & Ethnicity Champion

The role of the committee stretches beyond the Abel & Cole four walls, as we consider what positive changes we can bring about in our corner of the world. For Charity & Sustainability Champion, Jess, that means "ensuring we're giving back to all parts of our community, using our platform to lift up others to achieve their goals through our charitable pillars – education, nutrition and environment." Through working with the committee, Jess has added a new charity to our support roster: Blueprint for All (formerly the Stephen Lawrence Charitable Trust).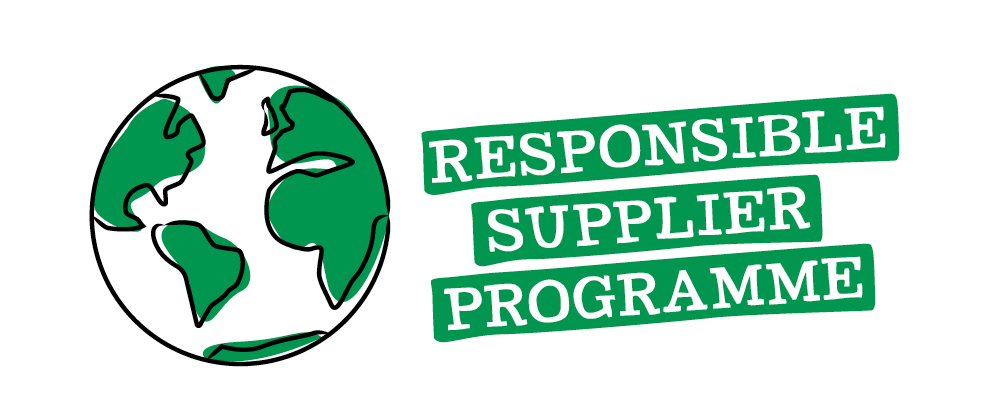 One of our proudest achievements of the last year is the implementation of our Responsible Supplier Programme. The programme was inspired by the rigorous accreditation process of B Corp and is our way of measuring our makers' environmental and social impact. As Press Officer, Ed explains: "Businesses need to take responsibility over their entire supply chain. Our Responsible Supplier Programme not only gives us more visibility over the impact of ours, it also outlines how we'll help our suppliers and partners improve their environmental and social performance, such as reducing water usage or offering volunteering hours."

"Our Responsible Supplier Programme recognises the extra mile that our suppliers are taking in terms of their Environmental, Social and Governance (ESG) practices. It is a privilege to be able to collaborate with our Buyers to work on it and I can't wait to see more of our suppliers engaged in the programme!" – Marta, Sustainability & Environmental Manager

So far we have had 15 suppliers voluntarily complete the programme and are looking to achieve 25% of our year-round suppliers in August 2021. To complete the assessment, we have partnered with an external organisation that tracks and scores our suppliers in four categories: environmental, community, workers and governance. Some fantastic stories of sustainable innovation have come to light, like James Foskett Farm's work on reducing their GHG, energy, water and waste. In the 'workers' category, we celebrated The Authentic Bread Company for putting systems in place for workers to report incidents of bullying, discrimination and harassment. And in the 'community' category, we noted Haygrove's fantastic community garden project for local volunteers. There are even more stories to celebrate, and we are so proud to work with such passionate makers.

"The Responsible Supplier Programme is intended to lead to meaningful conversations with our suppliers about their environmental practices. This isn't another audit standard but a framework to build an Abel & Cole supplier community around sustainable systems." – Stef, Head of Sustainability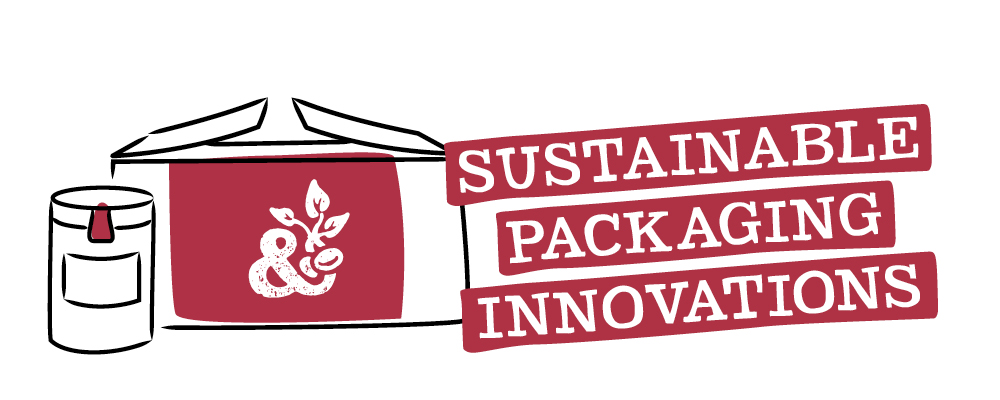 Since day dot, we've challenged ourselves to find the most sustainable packaging options. Over the last year, we've relaunched Club Zero, our innovative refillable delivery service that champions the principles of a Circular Economy. Club Zero heroes can send single-use plastic packing, by choosing organic pantry faves that are delivered in refillable, returnable, reusable VIPs (Very Important Pots). By making shopping even more sustainably simple, we hope that more people can join our mission to fight plastic pollution.

"Although packaging can be a significant source of pollution, if sourced and used responsibly it can be a useful tool in the fight against food waste. We've dedicated a lot of time and thought over the last year to ensuring our products are packaged in the most efficient and effective way we can find, with the least environmental impact possible." – Ed, Press Officer and B Corp team member

This year, we carried out an extensive research project with the London Waste and Recycling Board (LWARB), looking into our milk packaging. We are often asked, isn't glass better for the environment, and wondered ourselves if there might be a more sustainable option out there than our HDPE milk bottles. We commissioned LWARB to create an Impact Calculator, that would measure the environmental impact of a collection of packaging options at every stage of their lifespan. For Marta, it's been key to "collaborate with experts" and "take a holistic approach" towards packaging. The research brought up a few viable options for us to explore, including Ecolean pouches, which we trialled this year with a small group of customers. We are also still looking into other sustainable alternatives and, following the success of Club Zero, will always keep an eye out for a promising refillable option.

Another innovation this year was our flexible plastics collection trial. We understand that recycling can be incredibly complex and confusing, varying from council to council. Our goal is to make shopping sustainably as easy as possible, so we set out to trial collecting flexible plastics from a group of customers. These plastics would then be responsibly recycled by us here in the UK, giving a more positive and traceable end of life solution. Depending on the success of the trial, we will look to roll it out to help customers along on their sustainability journeys.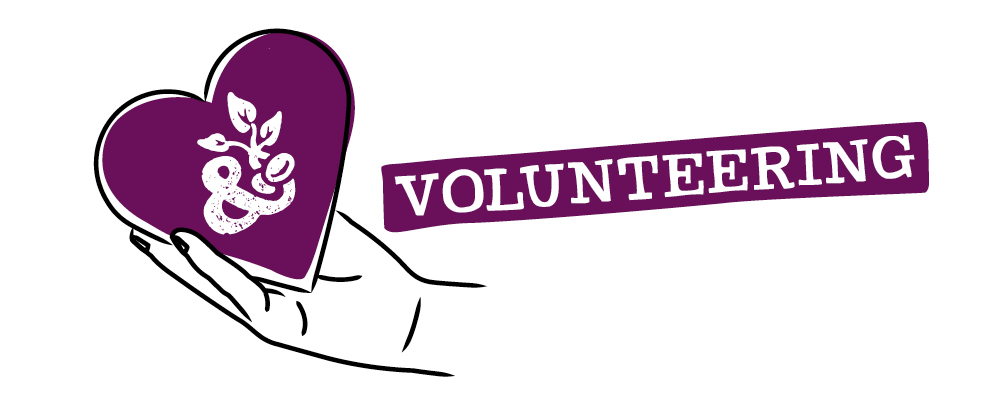 Everyone at Abel & Cole is given a paid volunteering day a year, which they can use to support a cause close to their heart. This community work is an important part of our mission to build a brighter future, by giving back not just to the planet, but to the people who share it. From planting trees to giving blood and packing food parcels, our team spent over 600 hours volunteering over the last year. This time not only supports the local community, but is also a great personal benefit. As our Charity Officer, Jess explains: "volunteering has some amazing benefits to the individual, too. The act of giving increases our own personal sense of wellbeing, as well as helping develop skills outside of our careers to make for a more well-rounded person and skillset."

We were really impressed by the commitment from our teams to keep volunteering despite the national lockdowns. Social distancing of course meant that some volunteering opportunities were no longer viable, but we got creative when we saw an urgent need to support key workers and young children during the pandemic.

"With robust COVID safety measures in place, we turned our empty staff canteen into a meal-making hub for the NHS and helped pack boxes of much needed food parcels for families with our neighbours at Dons Local Action Group. The pandemic has also opened up the idea of remote volunteering, with various opportunities to set up social calls with lonely elderly people and even help children practice their reading over video chat." – Jess, Charity Officer and B Corp team member
Published March 2021


Back to top