The apple of our eye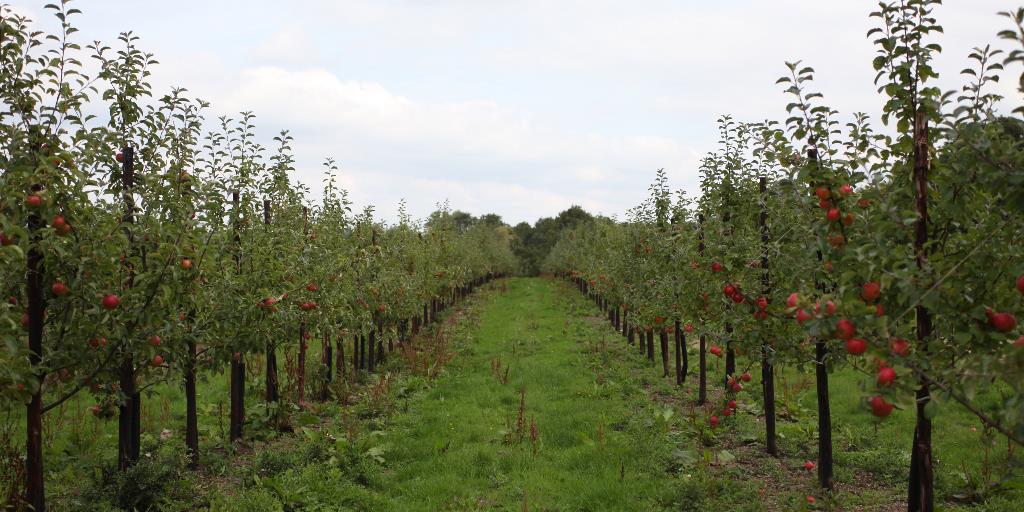 Organic to the core
In the early nineties Paul and Sara bought their current home which included four and a half acres of mature, but neglected conference pears as well as wild flower meadows. This awakened an interest in fruit farming and in 1994 they decided the time was right for a complete career change. The idea germinated that organic production of top fruit was possible, if not extremely difficult. Currently 90% of the UK organic fruit market is supplied by imports sending the environmental benefits of these production systems abroad. They therefore purchased an existing top fruit farm locally and proceeded to convert it to organic standards.
"Abel & Cole takes about 40% of our fruit. We've taken a cut in earnings, but it has improved our quality of life. We couldn't stand it! One year we had a big crop of plums of which we had 90% unsold – supermarkets keep letting you down. We'd been supplying them for 8 or 9 years, and now we're feeling better already because we're not chasing our tails anymore – I'm upbeat!"
Where the wild things are
Paul's a big lover of wildlife in his orchard, after all bees especially are crucial to the success of his crops."We encourage a lot of wild bees, so in some trees we have some colonies of wild bees that have lived there for many years," he tells us. "We've over 50 beehives over five orchards, so a minimum of 10 hives per orchard that are looked after by a local beekeeper. The bumble bees and the wild honey bee are as important to the crop pollination as the cultivated bees that're kept on the farm. The bumble bees and wild honey bees tend to forage at lower temperatures and higher wind speed. So, if you get fruit in blossom on a day that it's not particularly nice to be outside, you'll still get some pollination carried out by the wild bees whereas the others will just sit in their hives and sort of wrap their wings around themselves and shiver.
In terms of wildlife in our orchards we have vast areas that are left as conservation areas – particularly where our orchards are next to arable fields or conventional farms we have grass areas, a minimum of 10 metres wide that're left uncultivated to grow wildflowers during the summer months and only cut once a season. All of our orchards are generally enclosed in hedges; some have got woodland shores in the middle. We grow our crops with only Soil Association input and approval and we're not using any product that's harmful to beneficial insects and bees."
What about pest control? "Conventional farms tend to be tidier places, they're using herbicides under the trees where we're cultivating and allowing some weed growth.What we use is very beginning, our main crop protection method is to spray the trees with sea weed which makes the tree healthy and resistant to disease. Or baking soda…which is sprayed over the course of the season and enriches the plant, providing it with potassium and in addition alters the PH of the leaf surface which prevents germination of fungal spores that may develop on the fruit or on the leaves. It's a preventative measure against the black and sooty marks you might get on apples. (Baking soda) is a food grade product and completely benign. No residue or implications for soil, water, plant or human health."
The green, green (and red) apples of home
Did you know that 40% of apples are now grown in China?! 100% of our apples are grown in England at the moment, mostly in Kent. At Mole End Farm the season started with the pink, crispy Discovery apples, we are now enjoying the Red Windsors and next up will be the sweet and juicy Galas.
The joy of the UK apple season is that it really exemplifies the variety and pleasure of seasonal eating. As the days get shorter, and the nights get colder, you''ll see different apples arriving in your boxes.
Early season varieties
First apple of season – Discovery (in boxes about right now).
Scrumptious – absolutely delicious (these will be picked around now for boxes soon)
Windsor Apples (only last 2-3 weeks – get them while you can)
Traditional, main season varieties
Russet, Cox, Gala, Blaze, Crimson Crisp (a real wow with everyone, Cox Royale (which is a cox cross) and Evita (bred specifically for organic production), Spartan...
Throughout the season there'll be 10-12 different varieties of apple.(We won't have all these at once, they go out when they're at their best to eat).
Bramley Cooking Apples for pies, crumbles, sauces and baked apples. Very, very easy to use. In terms of simplicity all you have to cook a Bramley is literally core the middle out either fill it with brown sugar or brown sugar mincemeat and bake it in the oven. It couldn't be easier. Hardly any preparation at all and then you can just pour some organic custard over it, eh?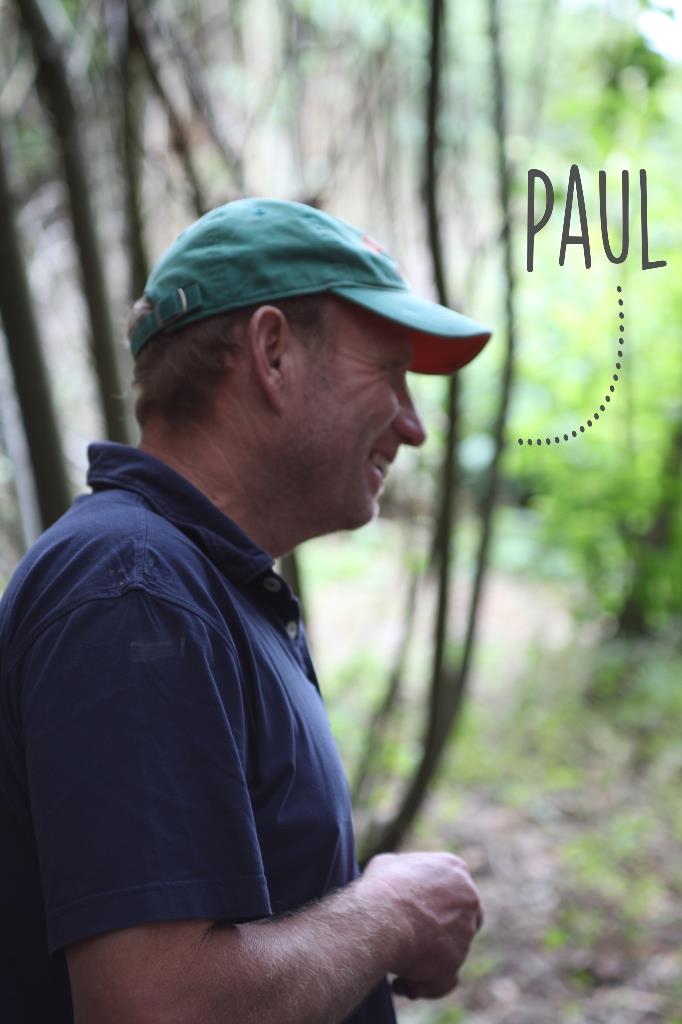 Back to top