Introducing Haygrove's community garden project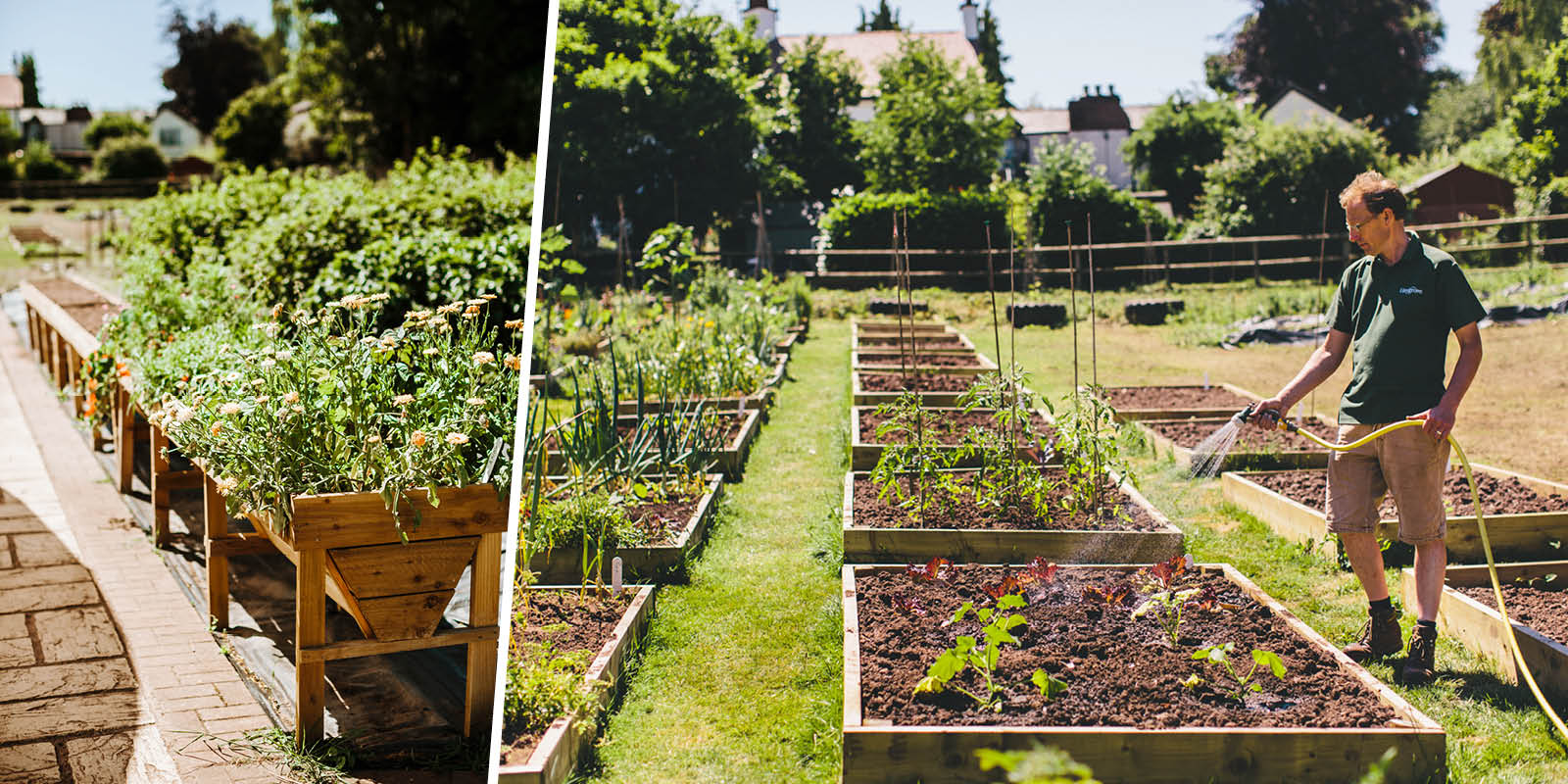 Haygrove Community Gardens' delicious, organic soft fruits are one of our favourite summer treats but the gardens themselves are a therapeutic haven all year round. Our Charity Officer, Jess, caught up with Haygrove's Sustainability Manager, Chris Millson, to discover the effect their community gardens have and to talk about a brand-new green space we've helped create together.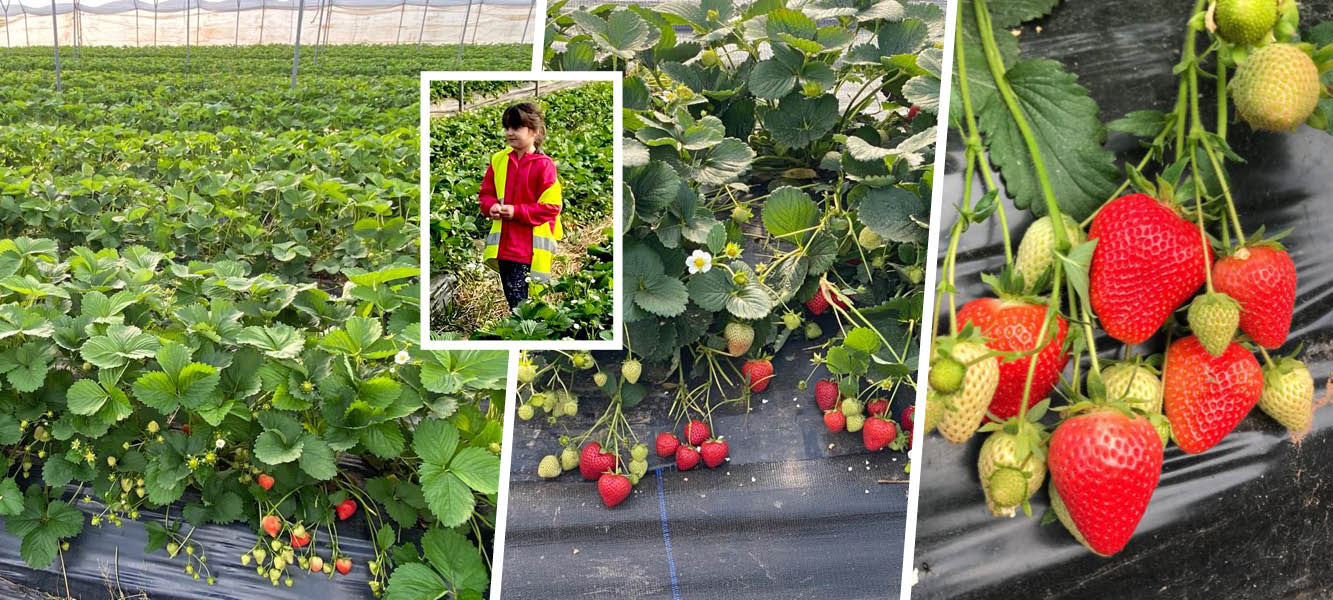 "At Haygrove, we're a family business and we've been growing berries, cherries and other organics for over 30 years, with farms in the UK, South Africa, Portugal, and China. We also design and sell commercial-scale horticultural growing systems that are used all around the world, and in 2020, we became fully carbon neutral.


What inspired you to get involved in local communities?


"We're part of the community! So it just made sense for us to give back and get involved. It's also true to our core mission, a part of which is, "to create opportunities for those who have drawn the short straw". Our projects are also about laying foundations for relationships with our neighbours and inspiring the next generation of horticulturalists. We foster this inspiration with school visits to our community gardens and to the farms themselves. We really value our community because it's part of a bigger picture. It's a measure of a business' value, in a way that recognises the importance of people and the planet, not just profit."





What can you tell us about your newest community garden?


"In 2019 and 2020 we carried out a needs assessment for Ledbury, near our own head office, and we found that mental health was an area in which a new community garden would be a great benefit. So, we partnered with Abel & Cole, to work together on a brand-new project for the local community. Although it's in its early stages, we're really excited to be embarking on this long-term partnership.

"We'll be establishing the garden as a team, all the while sharing our values of environmental preservation and healthy eating for all. We're actually hoping to cut the red ribbon this year!"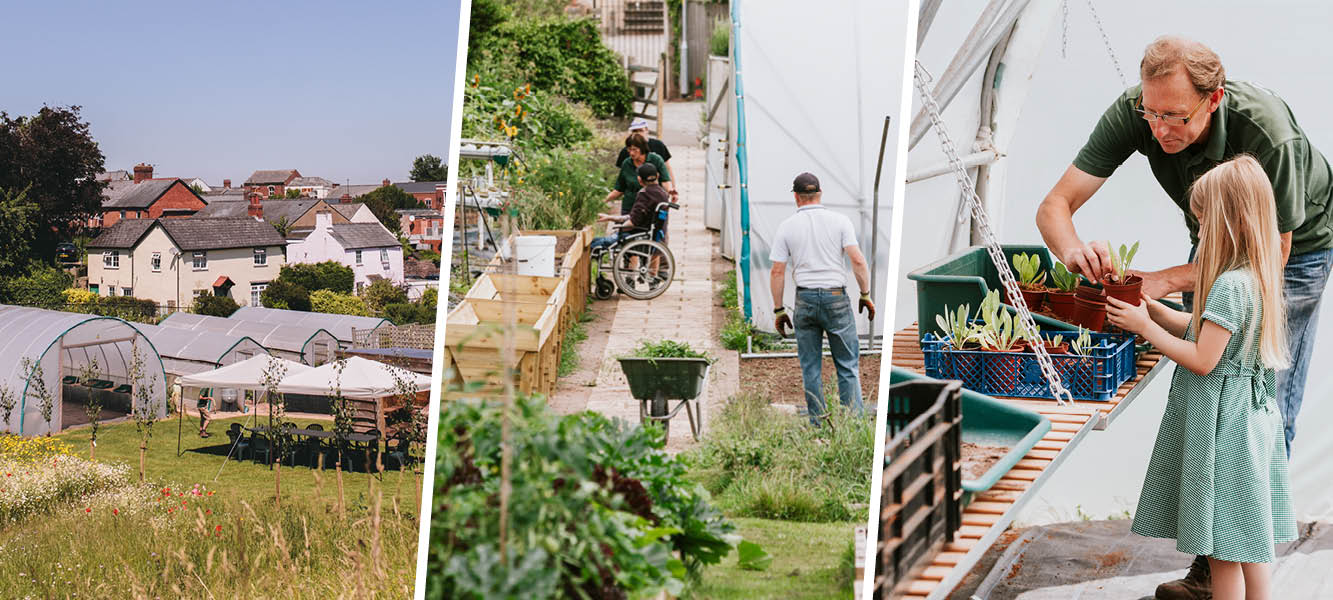 Haygrove have a number of community garden projects already under their belt, sharing these green spaces to provide therapy, teach children and aid in conservation studies. Their flagship project in Ross-on-Wye, the Ross Community Garden, supports adults with mental and physical health challenges, and hosts at least 500 visiting school children ever year. Over in Gloucestershire, the Ell Brook Community Project engages with the community around them through horticultural therapy sessions, volunteer days and important ecological surveys.

Even projects run by other charities, like Echo's Eaton Barn Community Garden and Herefordshire's Aspire Growing, benefit from Haygrove's support. "Through our business networks, we've also been able to provide indirect support, by connecting them with other businesses in our community that can lend a hand," says Chris. These crucial projects provide vulnerable people an avenue for comforting therapy and support. It's through Haygrove's generous, collaborative approach that more people can be helped and more can be gained from their stunning green spaces. By sharing their resources, it's clear that Haygrove are as open and welcoming as their gardens.



Published March 2022

Eager to support Haygrove's community projects from your own home? The amazing folks at Making for Change craft upcycled, wipe-clean aprons out of panels from our very own vans, and £5 from every sale goes to support Haygrove Community Gardens. Each one is made by graduates of Making for Change's Women's Ex-Offender Training Programme, and they're perfect for when you're repotting on the patio or stirring soup in the kitchen.

If you're feeling inspired to get out in the garden and enjoy nature yourself, check out our growing collection for all sorts of organic seeds, composts and nature-friendly pots, here.


Back to top