What Pride means to us – the people behind the veg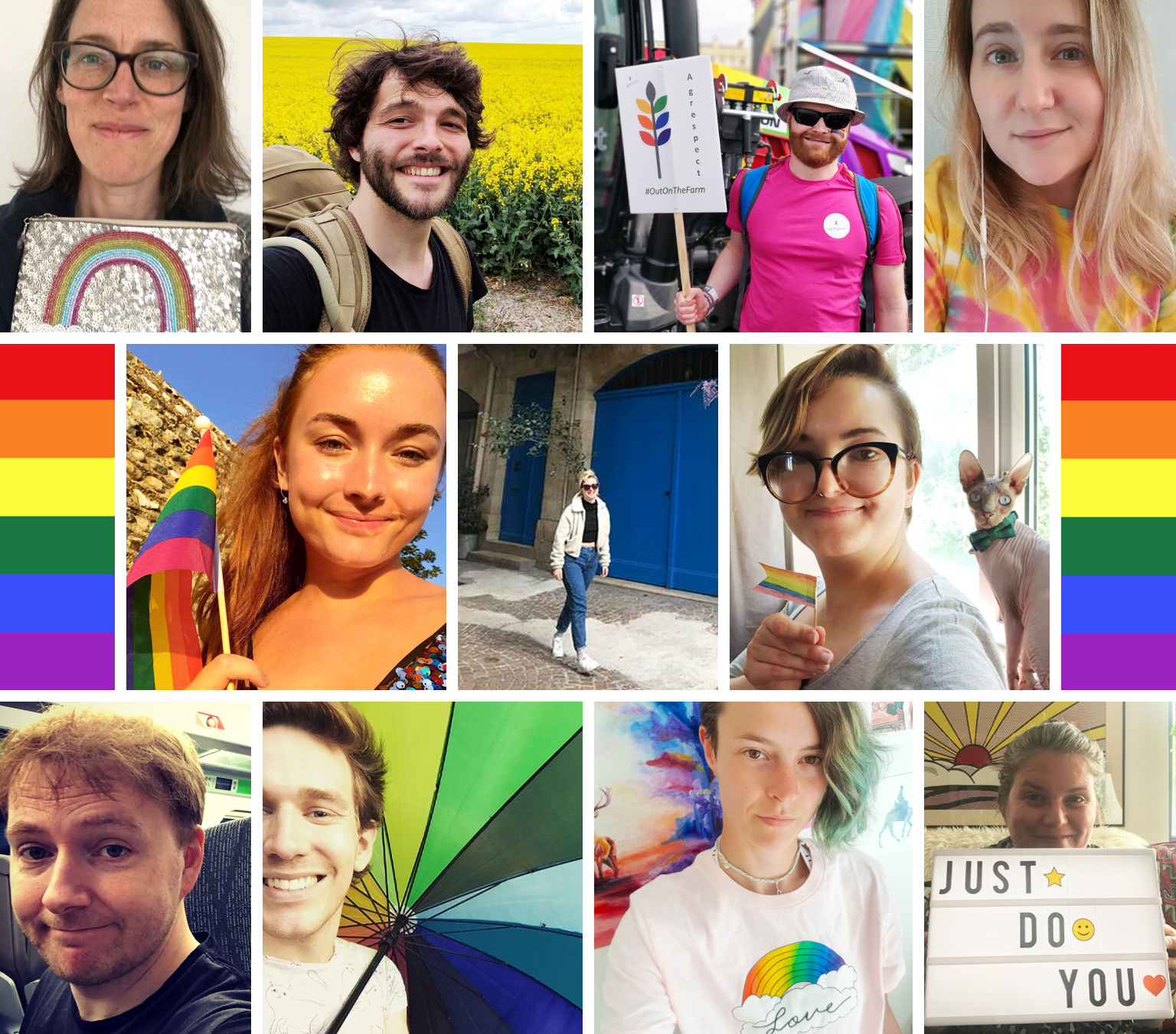 June is Pride month, and with so many inspirational people behind our veg, we know a little something about pride here at Abel & Cole too. Diversity, equality, and community are integral to what we do, and the doors to Veg HQ will always be wide open and welcoming.

But Pride isn't about businesses, it's about people. Here's what Pride means to some of ours:


"For me, Pride means people accepting others and themselves. It's a time to fully celebrate that and remind ourselves what it really means in day-to-day life. It's not about partying (which has gone a bit bonkers here in Brighton – mainly for those not from the LGBTQI+ community – as fun as that is), but about understanding our needs and the importance of mutual respect."
– Gabby, Customer Services


"To me, Pride is an expression of solidarity with a worldwide community. It is a testament to the powers of acceptance, understanding and mutual respect. It is a message to the world, delivered loud and clear: "You are welcome, and you are deserving of love. No matter who you are."
– Craig, Copywriter


"To me pride is a celebration of who we are by being ourselves, without fear or judgement. Pride is an expression of human spirit!"
– Robin, IT Manager


"To me, Pride means never have to hide or compromise my true self. It means I can bring my whole self everywhere I go."
– Rebecca, Junior Buyer


"My aunt took me to the Brighton Pride Parade as a child and we still go together now I'm all grown up. She inspires me to be truly myself, and it all started with being introduced to the Pride community from a young age."
– Georgina, Senior Content Strategist


"To me, Pride is a constant reminder that you are valid and worthy, no matter your sexuality or gender-identity. As someone who has struggled for a long time with their identity, Pride is the knowledge that there is a community of people who will always accept me, even when I'm not sure how to accept myself. Pride is belonging when you've consistently felt you didn't belong. Pride is the loving family you might not have been lucky enough to be born into. Pride is the hope and faith that one day we are all treated with true equality, regardless of who we do (or don't) fall in love with."
– Alice, Office & Wholesale Specialist


"Pride to me means bringing my whole self to the conversation and always striving to be authentic and uncensored, even when it's not easy."
– Jess, Enable & Cole Charity and Good Food Fund Ambassador


"To me – pride is like fire. For some it explodes into rainbow-coloured fireworks, passionate stands and big, blazing declarations. For others like me, it's a warm fuzzy feeling of acceptance and comfort… that 'content' feeling when you can be you without it really being a big thing… or even just a thing. My friends don't consider me to be in a 'gay' relationship… I'm just in a relationship. And that to me is just brilliant… mainly because I don't like too much of the emphasis… although I do love a good firework…"
– Simon, Head of Technical


"Freedom from the restrictions we put on ourselves and each other. To live defiantly in the face of adversity helps you to see what constraints we are placed under in society. It opens the door to the freedom of living exactly how you want to live – not how anybody else wants you to live. Embracing my sexuality was only the first step in learning exactly who I want to be."
– James, Social Media Specialist


"For me, the meaning of pride is taken pretty literally. It means being able to accept who you are and being proud of what you represent. Even if you aren't sure about labels or anything like that, you can still be proud and accepting of who you are as a person. I find that, just by accepting who you are as person, you can often help encourage people who might feel less confident to come out of their shells a bit too."
– Izzy, Junior Integrated Designer


"I'm really proud that Abel & Cole encourage people to bring their whole selves to work. Pride, to me, is all about being true to yourself and celebrating that."
– Ellie, Wellbeing & Experience Manager
Even without the usual Pride parades this summer, we all still want to celebrate diversity, equality, and community, arm in arm with the good people at Agrespect. With your help, we've raised £214 for the charity's vital work this summer. Thank you!




Back to top