What on earth to do with celeriac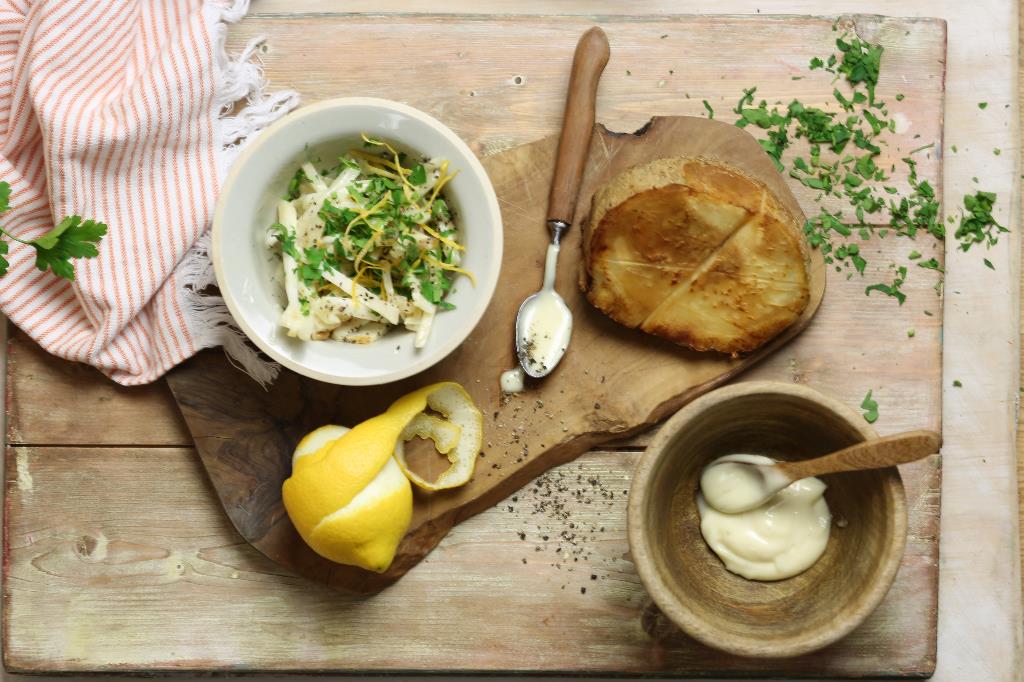 Even if it's been hit by the ugly stick, and looks vaguely alien-brain-ish, we embrace celeriac because it's one brilliant veg. Underneath its rough skin is delicious, creamy white flesh that's really rather versatile.


Low carbon swede
Raw's the way forward. Cut into matchsticks or grate it, then toss with lemon juice, or crème fraîche and some toasted nuts (pinenuts are dreamy) and herbs. Add grated or diced apple and cold roast chicken for a wintry Waldorf salad.
Chip off the old root
For great oven chips, carve off the skin (veg peelers don't work well – so best use a sturdy knife). Cut into chunky chips. Crank the oven up to 200°C/Gas 6. Heat a film of oil in a baking tray. Toss the chips in the oil, season and coat. Cook till golden. Finish with a spritz of lemon and a dusting of herbs or spice - paprika, chilli and cumin is a super combo.
Hug-a-bowl soup
Celeriac makes wicked soup, especially when cheese is involved.
Think Stilton or soft, creamy gorgonzola, or Perl Las Blue. Sizzle a chopped onion in butter or oil till tender, add peeled and cubed celeriac and chopped garlic. Season. Fry for a moment. Top up with stock. Cook till tender. Whizz. Fold in the blue cheese till melted.
Alotto risotto
Fry an onion till tender, add small cubes of peeled celeriac with the risotto rice and cook for a few minutes. Add the wine - ladle in the stock and add a few chunks of blue cheese or shredded pieces of ham (if you want) with your last few ladles of stock. Stir till creamy. Scatter herbs over the top and finish with a squeeze of lemon and a drizzle of olive oil. Gorgeous.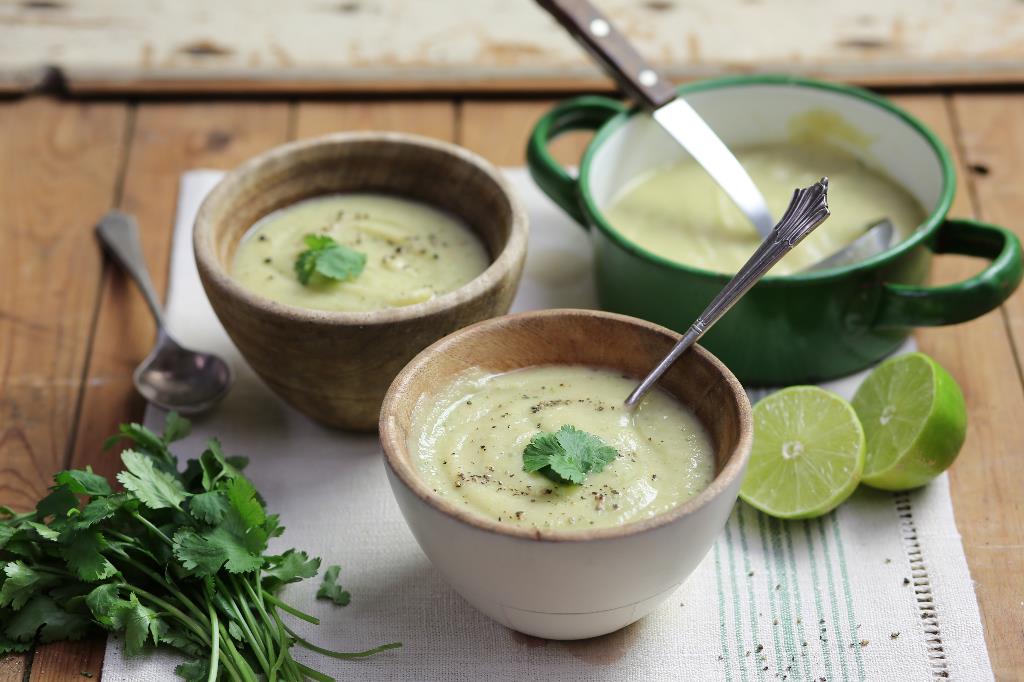 Back to top