Veg Box Pasties
A pasty recipe so good you'll be singing Bollywood hits with a West Country accent.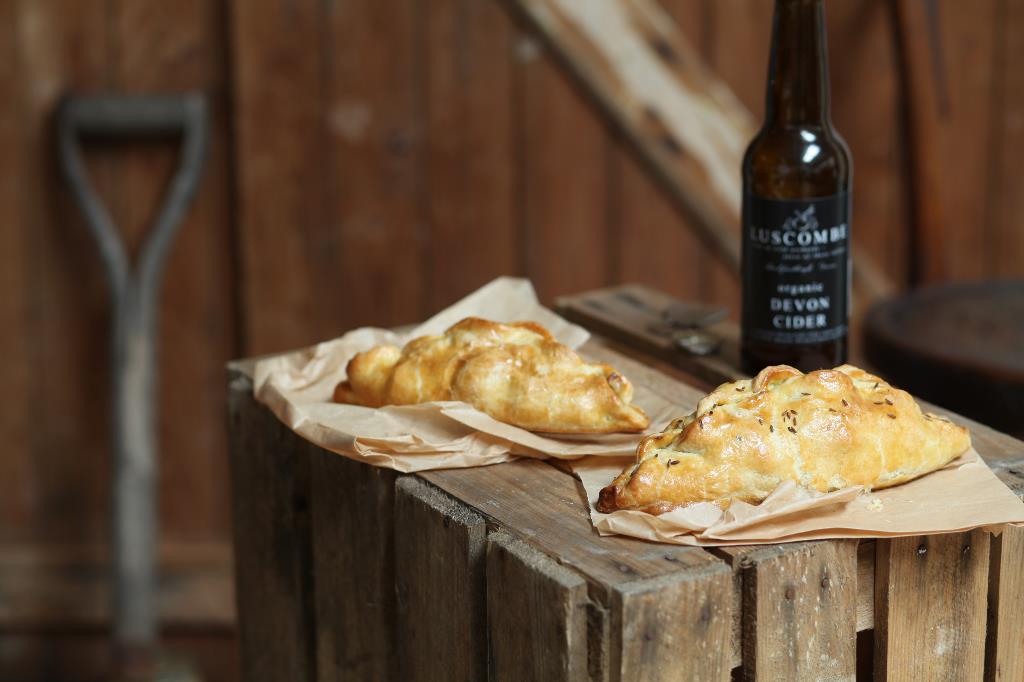 You'll need
• 500g root veg (parsnips, turnips, swede, Jerusalem artichokes,potatoes, celeriac…), peeled or scrubbed, diced into 2-3 cm cubes • Sea salt and freshly ground pepper • A few glugs of olive oil • 1 large onion or 2 leeks (whites and light green), finely chopped • 3 garlic cloves, finely chopped • 1 tbsp curry powder • 100ml coconut milk • A batch of our Homemade Puffish Pastry (see the video below) or a roll of shop bought shortcrust pastry • 1 egg, beaten • Cumin seeds, to garnish (optional)


The step by steps
Preheat oven to 180°C/Gas 4. Mix your diced roots with a good pinch of salt, pepper, and a gloss of olive oil.
Heat a large frying pan. Sizzle the veg over medium-low heat till just tender and starting to colour up.
Stir in the onions/leeks. Cook till soft-ish. Add garlic and spices. Sizzle for a min.
Add the coconut milk. Let it cook down. Taste. Add more seasoning and curry spice if you like. Let the mix cool fully before filling your pasties.
Roll your pastry out to about ½ cm thick. Using a small saucer or bowl as a guide, cut out 4-6 circles.
Brush the inside rim of each circle with egg to help seal the pasties. Add about
5 tbsp of filling per pasty.
Fold the pasties, pinching the edges to seal. Gloss the outside with beaten egg.
Bake for 20-25 mins, or till golden. Delicious hot or cold.


Back to top