Reason 21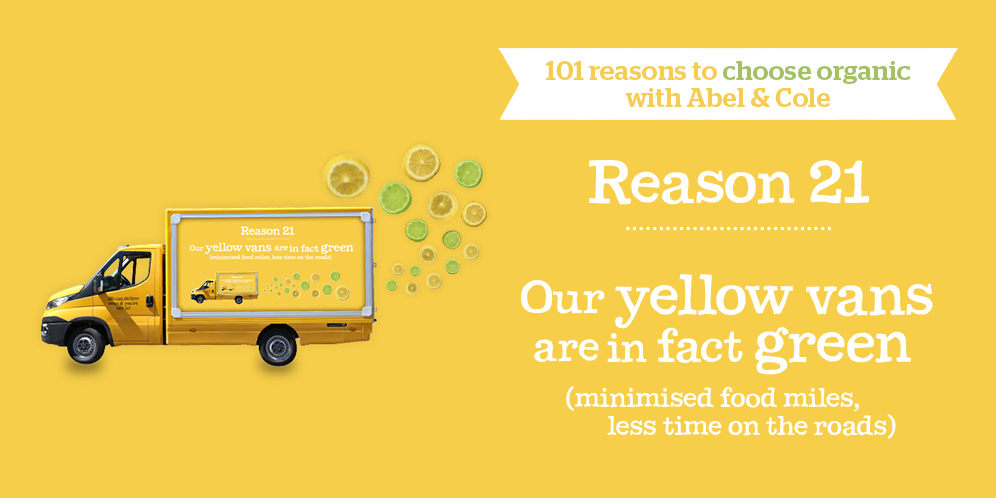 How, you ask?
Well, here it is in an organic nutshell. Our home delivery mission is to ultimately have as few vehicles on the road as possible. We're ever expanding our shop so that you have less need to travel to the shops.Our delivery rounds maximise deliveries per mile, and so reduces the miles your food has traveled.
We work with our drivers so they can continue to drive in the most fuel efficient way, reducing our fuel usage by 35000 gallons/year. Our drivers know the roads like the back of their hands and so they plot the most efficient routes resulting in 0.3 miles per delivery inside London and 1.48 miles per delivery outside London.
That many, eh?
Each delivery van averages approximately 75 deliveries a day, this is a considerable amount more than other delivery companies that offer timed delivery slots. We've introduced a fleet of "Euro 6 compliant" diesel vehicles which are the cleanest diesel vehicles on our roads. Not only that, but we've managed to minimise the vehicle weight which allows us to carry more deliveries per van. We also remove the body at the end of the vehicles life, refurbish it and mount it onto another new vehicle resulting in less materials finding their way to land fill.


Back to top