Join the BeeBee Wrap Revolution

Big changes often start with the simplest of ideas. For Kath at BeeBee & Leaf, it began with the way we wrap our sandwiches.

Plastic cling film is a kitchen staple that keeps food fresh for many people. More than 1.2 billion metres, equating to 745,000 miles, of cling film is used by households across Britain every year. That's enough to go around the circumference of the planet 30 times over! We caught up with Kath to find out more about her sustainable kitchen revolution.

Should we look to ditch cling film?

Despite its widespread use, the plastic that cling film is made from is incredibly difficult to recycle, often ending up in landfill where it can take hundreds of years to degrade. Cling film also finds its way to our seas, either as a film or in its early form of a nurdle (tiny plastic pellets).

Cling film pellets are easily confused by marine animals and eaten, as they resemble floating jelly fish or tiny fish eggs. There are also concerns around the harmful chemical impact of the material breaking down in our environment or being incinerated.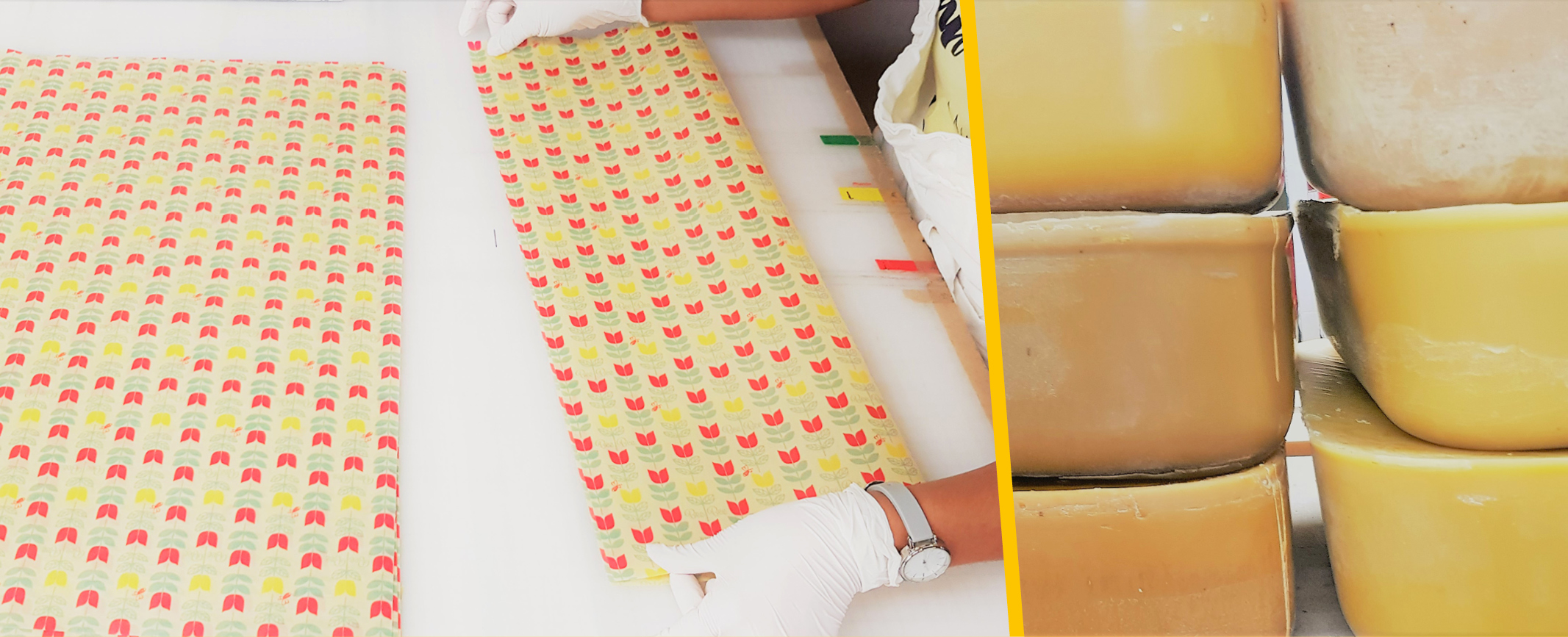 Introducing the BeeBee Wrap

Kath was left "horrified by the amount of plastic waste and the devastating effect it was having on the environment." In 2016, determined to make a difference, she developed a recipe for a natural beeswax wrap made from "organic cotton and dyes, which are kinder to the earth", with no plastic in sight.

"After much research I found the concept of waxed fabric and tried it out for myself," she told us. "Of course, everyone loved the idea and I started to sell the wraps on markets and online. The business grew organically from there and eventually became my full time job, my partner's too and then employment for eight other people."

The BeeBee Wrap was born, and the plastic-free kitchen revolution began. "We are so proud to have saved over 24 million pieces of plastic polluting the natural world."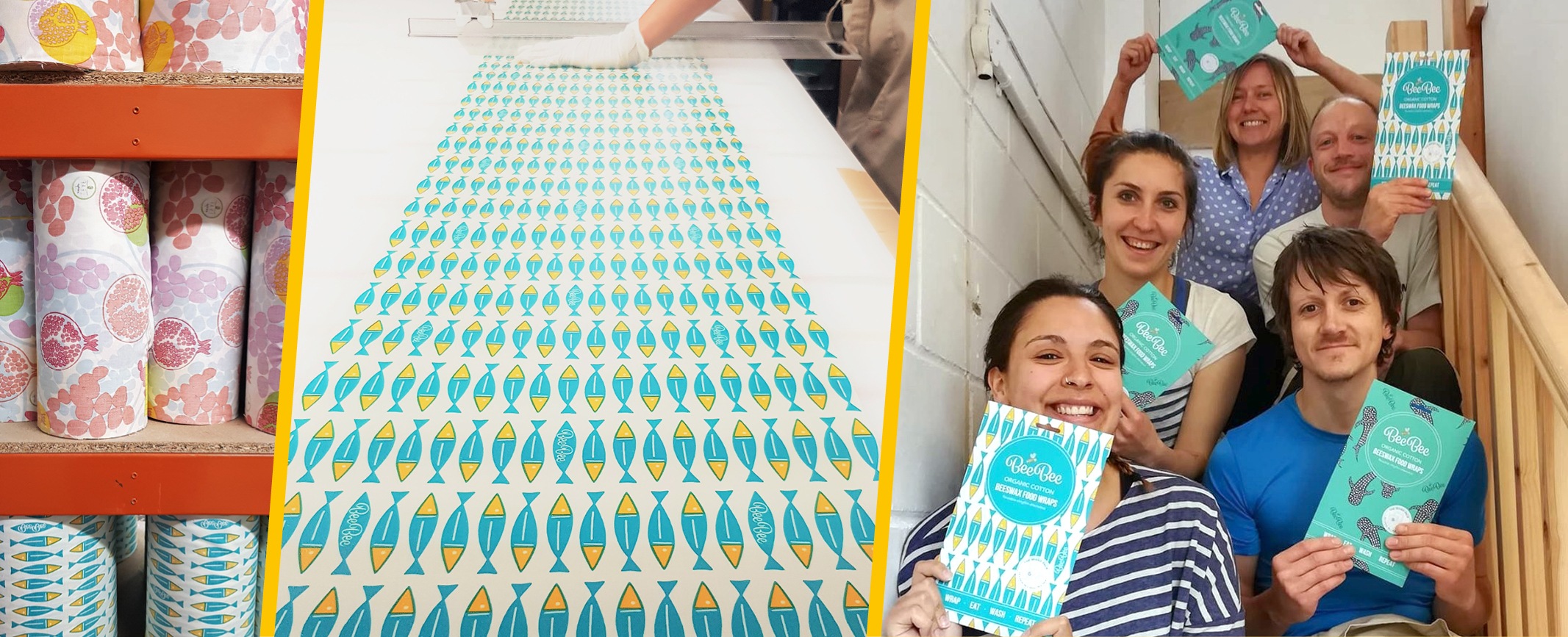 Why choose BeeBee wraps?

For Kath, the planet is put first at every step. She explains: "I didn't want us to solve the single-use plastic issue in kitchens on one hand only to create countless other issues further up the supply chain.

"We care enough to make difficult decisions not to use cheaper standard cotton or Azo dyes to print the fabrics. We have only ever used organic cotton and dyes which are kinder to the earth, the cotton workers and all of us who use the wraps.

"Our impact is the first consideration and, whilst we cannot be perfect, we know that moving in that direction with our sights firmly set on the absolute goal of zero impact we will be doing less harm and more good." Kath's natural, reusable wraps are not just a sustainable solution to plastic pollution. Compostable, breathable and reusable, their colourful designs are a bright burst of optimism. Just like the team behind the wraps.

Kath says: "We never wanted our customers to feel like they were making a compromise by buying an eco-product and so we designed our products and packaging to be engaging and beautiful."



With more than 8m tonnes of plastic ending up in our oceans every year, BeeBee wraps paint a brighter picture.


Ready to join Kath's plastic-free kitchen revolution? Pick up an organic cotton wrap here.




Back to top