How to soup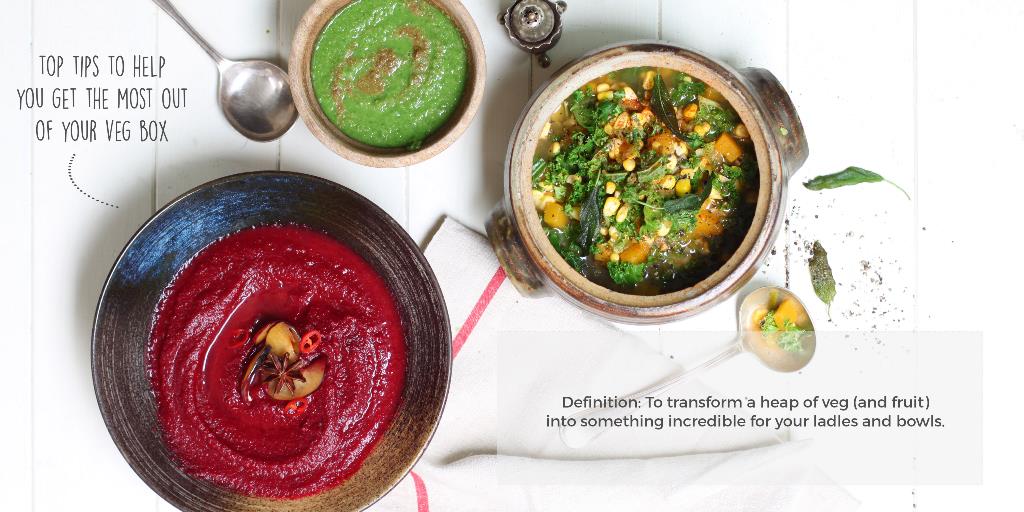 Why?


It's an easy way to turn organic odds and ends from your box into a delicious, warming, good for you meal.



What?


You can soup most veg – roots and brassicas work well. We love adding fruit at the end for sweetness and body. Blending in some peeled cubes of raw apple adds creaminess.



How?


The base: Sizzle a finely diced onion, a little oil and a good pinch of seasoning till tender. Add a finely chopped garlic clove and cook for 1 min.
The body: Add some diced seasonal veg to the pan – a mug of veg per person. Or roast everything till tender and sweet.
The flavour: Add spices or herbs when the veg start to soften.
The texture: For a smooth soup, add enough stock to cover. Simmer till tender. Blend to a purée and add more stock till it's as you like it. For a chunky soup, add enough stock to cover. Add beans, fish, meat, noodles or cooked rice. Warm everything through.



Then?


Taste and tweak till it's just right. Does it need more spice? More herbs? A swirl of cream? A slosh of booze? Toppings add texture anf flavour. Try fried
onions, toasted nuts or seeds, citrus zest, diced fruit or veg.



Flavour matches...


Celeriac with ginger, chilli, lime and fresh coriander.
Carrots with onion, peanut butter, chilli and a glug
of coconut milk.
Parsnips with turmeric, chilli, ginger, lime and
banana (trust us).
Squash with pear, onion, garlic and thyme.
Finish with walnuts and Parmesan.
Root veg with bacon and onion. Finish
with rosemary, sage or thyme.




Back to top