English wine tasting with sommelier Honey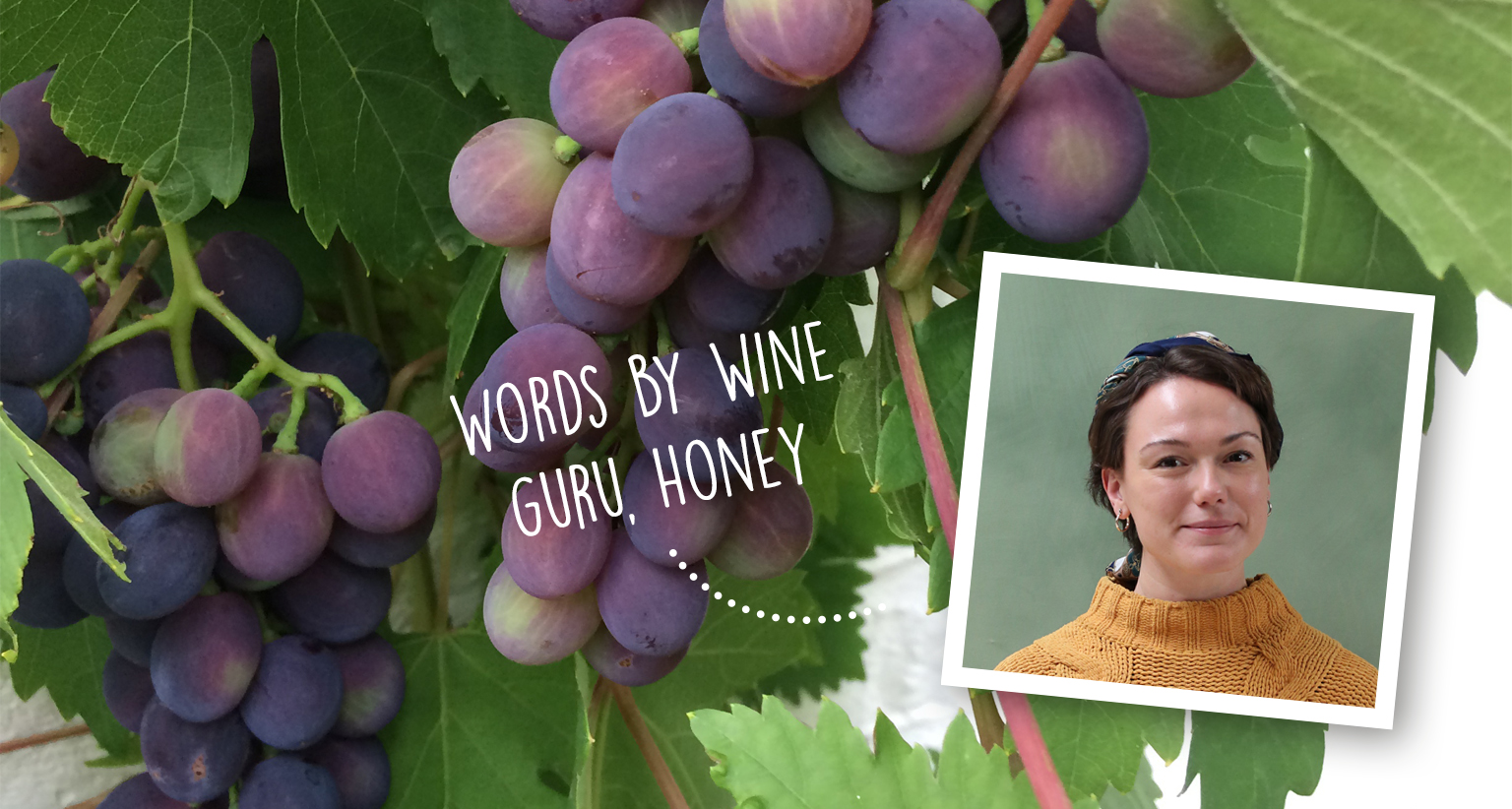 For this month's wine tasting, we are hitting the road. With so many of us opting for a staycation in lieu of venturing abroad, we thought of no better place to go searching for vinous victories, than the green garden of England. I've said it before, and I'll say it again: there has never been a better time to jump on the English wine wagon! From bumper crops to winemakers who are changing the game, there is no shortage of reasons to make your wine hour (yes, it's a thing) a very British affair. Today in the UK, there are over 500 active wineries, over 200 of which are open to visitors. What's more, August and September are ideal times to visit - you might even catch sight of the freshly-picked grapes arriving in the winery as we enter the harvest period!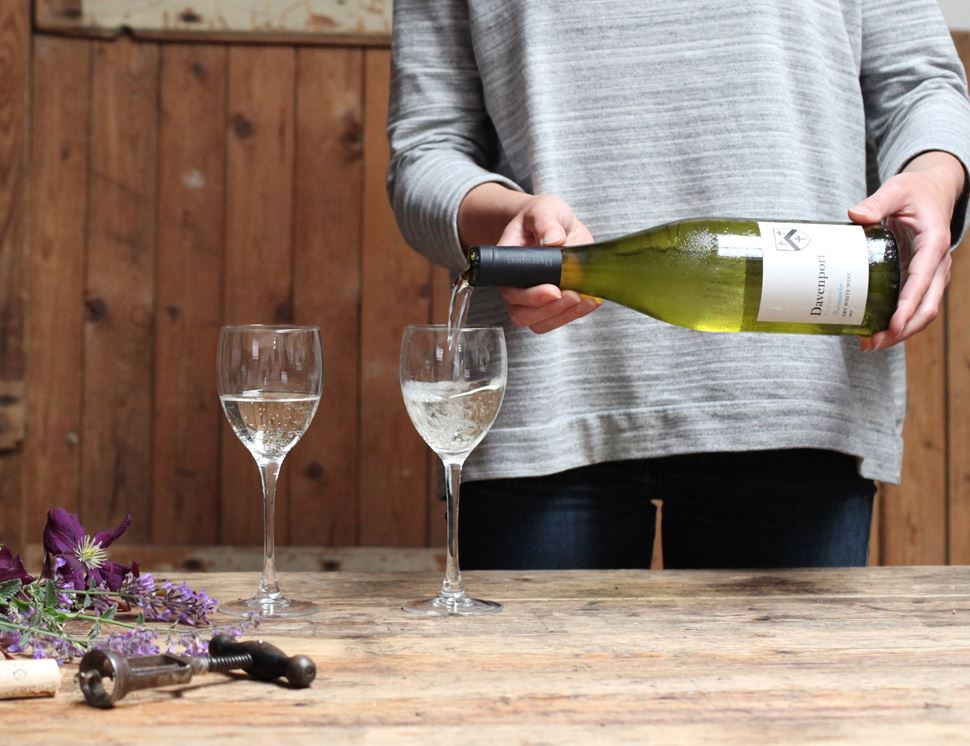 Will Davenport is nothing short of a revolutionary when it comes to grape-growing and winemaking in the UK. Back in 1991, he planted a few vineyards in Kent. These vineyards went on to be amongst a very small handful of vineyards to be certified organic in the UK. In fact, the UK still has relatively few certified vineyards, owing to our somewhat soggy climate. Nevertheless, Will was determined to stick by his guns and eschew from using chemicals on his vines, proving year-on-year that organic winemaking is possible with a little elbow grease and the right know-how. He works hard to protect his vines against threats of damp-related ailments with homemade tea applications using seaweed. Biodiversity is also vital to Will's estate, and he ensures that his vines are planted around ample woodland, ponds and grazing pasture. In the winery, Will and his team choose to avoid the various additions and tweaks used by other winemakers, allowing the grapes to evolve as naturally as possible from vine to bottle: a purity that is evident upon tasting any of his wines. His Horsmonden white - a blend of Bacchus, Ortega, Faber, Huxelrebe - is at once both dry and luscious, with layers of lime-peel, heady floral notes and a broad mouthfeel in spite of its low alcohol content (11.5%). Delicious as an aperitif, or with a grilled fish and roasted summer veg.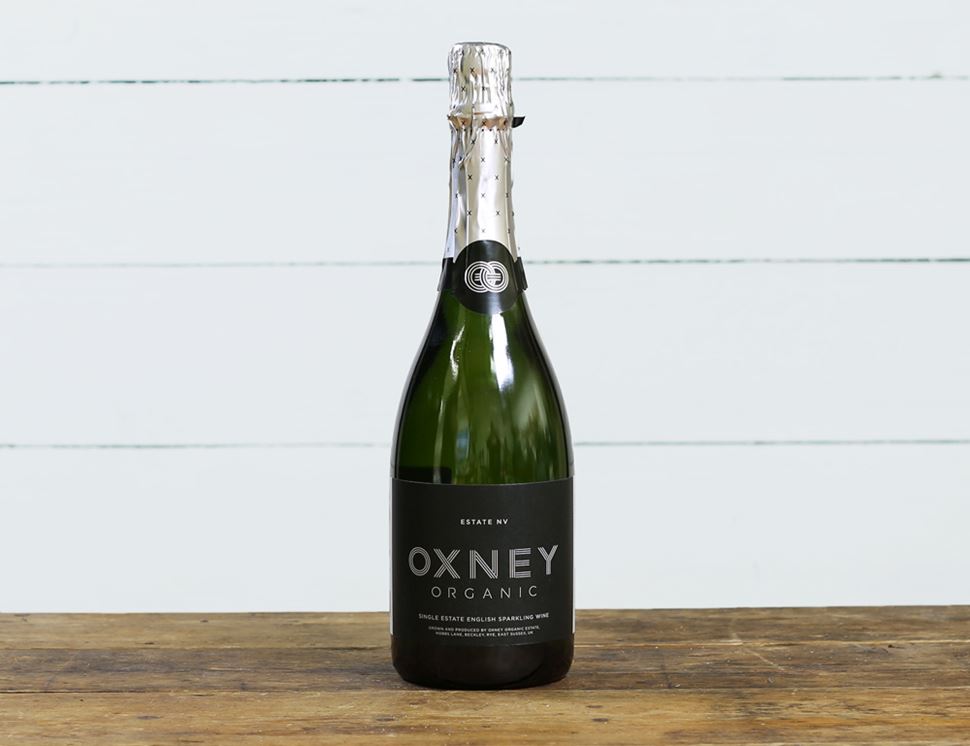 Next, we venture to one of my favourite nooks of the country: the postcard-perfect town of Rye in Sussex. Despite being regular newbies on the wine scene in the UK, Oxney Organic has wasted no time since their inaugural vintage in 2012, establishing themselves as one of the top players in the grape game. From their Southern terroir, comprising the sandy-clay soils ideal sparkling production, they craft a selection of bubbly and still wines well worth the attention of even the snobbiest of wine connoisseurs! Oxney Organic also owns all their vineyards, which allows them to retain control over the vines throughout the year, not something every winemaker in the UK can claim. This non-vintage sparkler, made with a blend of the previous years' top crops, arrives from a classic mix of Chardonnay, Pinot Noir and Pinot Meunier. Notes of lemon meringue and brioche carry from nose to palate accentuated by soft bubbles, imbuing freshness throughout.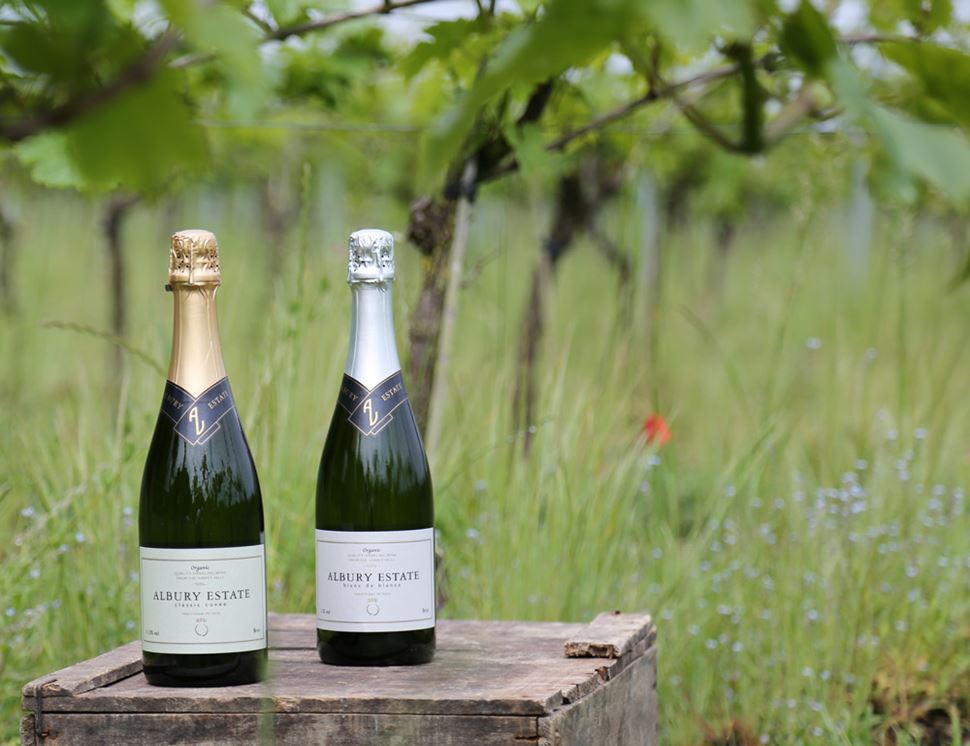 Another winery well worth the road trip is the multi-award-winning Albury estate. Nestled neatly into the Surrey Hills, Albury crafts beautiful and precise English wines made with the classic Champagne varieties Chardonnay, Pinot Noir and Pinot Meunier along with a little Pinot Gris and the lesser-known Seyval Blanc. Owner Nick dreamed of owning a winery for many years, and now, alongside vineyard manager Alex (one of the only females in her field in the UK), his dream has become his every day. A quick wander around the vineyard is enough to observe the hum of life teeming around every corner of the estate. The vineyard's beehives and bees within are used to pollinate the flowers that adorn the spaces between the vines. Taking a leaf out of Will Davenport's book, Alex creates teas and specialist natural applications for her vines instead of turning to chemical fixes. They even go as far as to use the biodynamic technique of burying a cow horn with dung in the vineyard to increase root activity and strengthen the vines over winter. On first taste, their Albury Classic Cuvée has all the hallmarks of a great sparkling. Tenaciously-tight bubbles fuse with notes of red berries and crisp Autumn apples; the flavours lingering on long after the last sip.



For more top-quality tipples that put the planet first with every sip, head to our organic wine cellar.


Back to top