A who's who of the fields
We're proud to introduce you to our cracking bunch of
British farmers, who raise the bar for organic meat.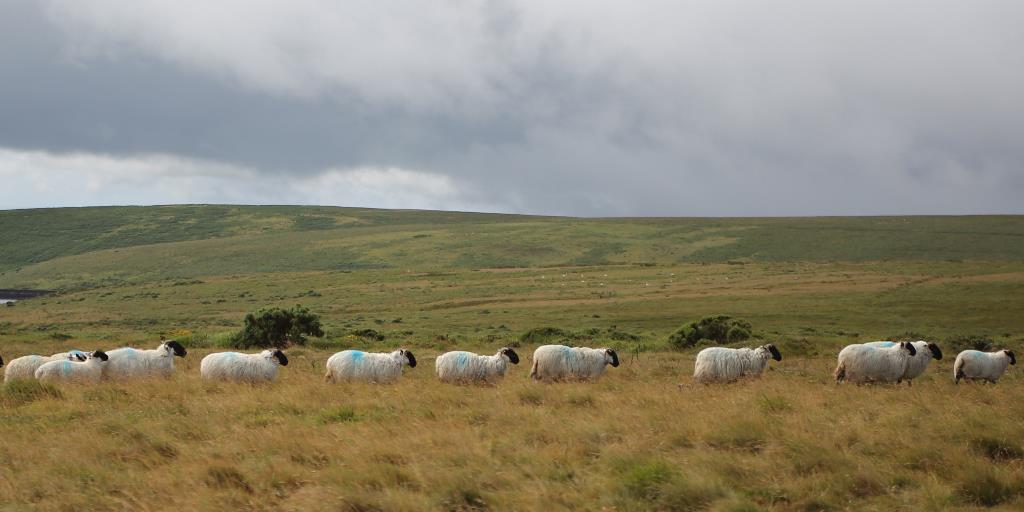 Behind every cut of our organic meat is a whole rabble of fantastic British farmers. They're the tip top in their trade, real master craftsmen and women, and go above and beyond to see their animals' welfare is the very best it can be. Animals are truly free ranging, free from the routine use of antibiotics or hormones and have an organic diet. We work with a select few farmers for our chicken, beef, pork and lamb, so we can follow the complete journey from field to fork.
Visit Chris Labdon's farm, Wood Green in Devon, at about 8am and find his award winning, organic chickens running out of their huts, where they've been since hitting the hay at dusk. His slow-growing birds are resilient, healthy and active. "The land area you need for organic is much bigger," Chris said, which means these chooks have acres to forage their own natural food. "They get a better life pecking around chasing bugs."
Not too far from Wood Green, on Carswell Farm, Stuart Marshall's Aberdeen Angus, Longhorn and South Devon cattle can be found wandering the fields on the seaside cliffs of Devon. "It's nice and quiet here," said Stuart, looking out to sea. The cattle are in these fields getting their fill of white clover and native rye for most of the year, till it's just too cold, then they move inside to munch away on organic fodder.
Kept in line by intrepid border collies Skye and Fern, Russell Ashford's sheep roam 1300 feet above sea level on the moors of
Devon. Russell cares deeply for the animals and the land, "We always make sure we're not doing anything detrimental to the wildlife," he said. Russell's Scotch Black Faced ewes are a hearty breed which thrive in wet, wild conditions most wouldn't. They stay outdoors feeding on a diet of organic heather, rye and grasses. The fields also house beetles of all sorts, which are food for the largest population of greater horseshoe bats in the UK.
We love going to the farms and seeing how dedicated each of the farmers are to their craft. We share the same values and love Stuart's penny plain philosophy on farming. "Keep it very simple," he said. "Don't complicate it." We couldn't agree more, Stuart.




Back to top