10 min veg box on toast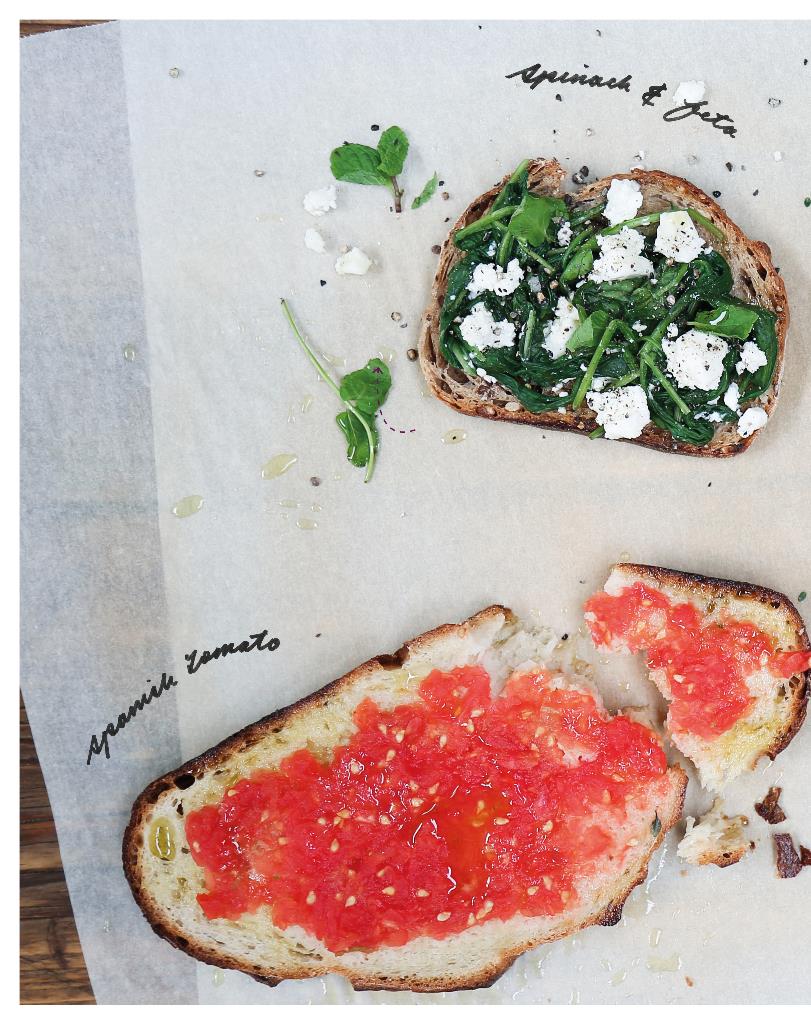 When the nights draw in and you need a quick supper, look no further than a toaster and your trusty veg box. Here's a few handy 10 min marvels to have up your sleeve.


Spanish Tomato Bread
on Long Fermentation
Toast some thick slices of bread under the oven grill so one side's toasty, the other warm yet soft. Rub half a garlic clove all over the toasty side. Drizzle with olive oil. Grate half a large tomato over the toast, season and drizzle with olive oil.
Pumpkin & Parmesan Rarebit...
on Dark Rye Sourdough
Grate a handful of peeled pumpkin or squash and a handful of cheddar. Cook in a pan with 3-4 tbsp of cider, beer or milk for about 5 mins. Toast the bread under a high grill, pile on the mix and pop back under till bubbly and golden. Top with chilli flakes and fresh thyme.
Spanikopita Toast
on French Country Sourdough
Add handfuls of spinach or chard to a colander (snip woody stems). Pour boiling water over the leaves to wilt. Rinse under cold water. Squeeze out any excess. Mix with crumbled feta, pepper, chopped dill or mint. Pile on toast with a drizzle of olive oil.
Spiced Chocolate & Orange
on Malted 5 Seed Sourdough
Break up a 100g bar of dark or milk chocolate into a heatproof bowl over a saucepan filled with a little boiling water. Add 50ml freshly squeezed orange juice to the chocolate (pare or grate the zest first and save for garnish). Add a pinch of mixed spice and stir till just melted. Slather over toast with the orange zest.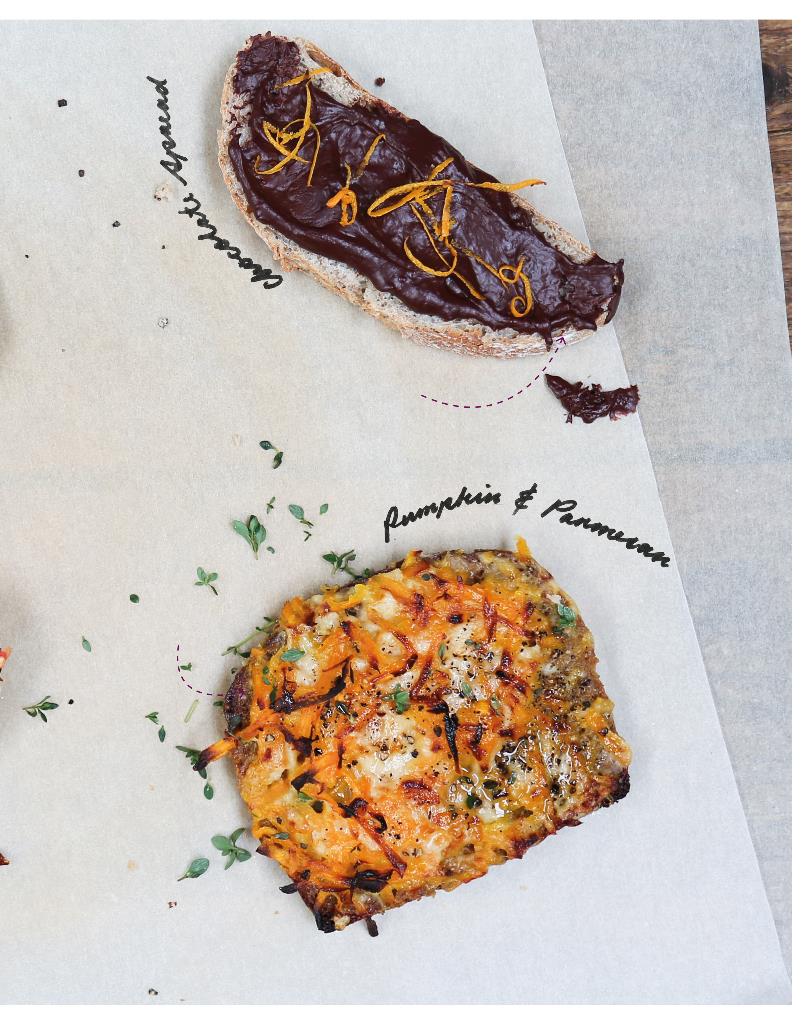 Back to top